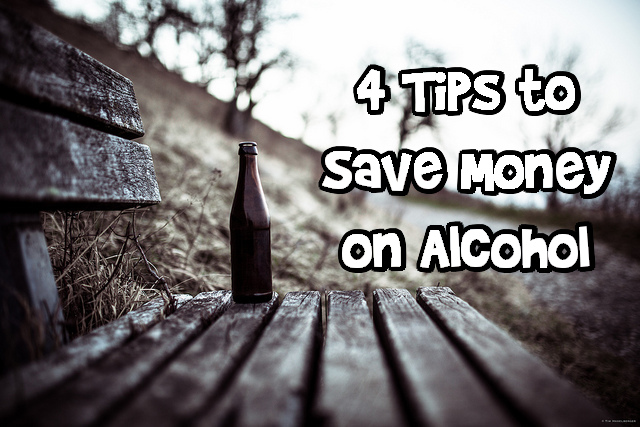 Don't get me wrong, I'm definitely not talking about saving money on alcohol when one is drinking on a regular basis, or at-risk drinking, or problem drinking where addiction might be a concern.  I'm talking about saving money on alcohol when you are spending time chatting over drinks with friends, or saving money when you are out for dinner with your friends, saving money when you are headed out for a night on the town at the local hip bar, or even saving money on the bottle of wine you share at the dinner party you host.
Here are a few tips on how to save money on alcohol:
Have People Over at Your Place Instead
According to Huffington Post, drinking alcohol is something we all waste money on mindlessly.  The average person spends $75 a week on alcohol, which equates to over $3500 a year.  Huffington Post suggests that there are ways to save, including having people over at your place and sharing a bottle of wine.
Instead of paying $10-12 for a glass of wine or $40-60 for a bottle of wine, grab a nice bottle of wine for $25 and share it at home with your friends.  The fact of the matter is, when you drink alcohol in a restaurant, you are paying at least 2-3.5 times the cost of the wine.  To put it into perspective, a nice bottle of white wine would cost $25, but at a restaurant, you will be paying $50 to $85 for the same bottle of wine.  Globe and Mail states that the mark-up in the wine covers the beautiful linen on the table, the cost to the restaurant to store the wine, and the cost of the server to serve the wine, of course.  Nevertheless, the markup is very very high on something you can enjoy for much less.
Opt for Happy Hour
If you would like to spend some rest and relaxation time with your friends over drinks (and are okay with the high markup for alcohol), there are a whole list of of options available.  Instead of meeting after dinner, why not meet before dinner?  Fabulously Frugal has a great list of happy hour meals before 6pm in Vancouver.  I'm sure if you google "happy hour + your city" you should be able to see a list of happy hour establishments that were recently confirmed.  The list is also great to narrow the eating choices available when you as a group can't decide where to go.
Pick a More Wallet Friendly Wine
Brokepedia suggests there are certain wine regions where the wine is not as expensive compared to other regions. She found this out from a food blogger who asked the opinion of 14 sommeliers.  These budget friendly regions are the following:
Greece
Southwest France
New Zealand
Loire Valley, France
Austria
Portugal
Personally I am a big fan of Malbec wines and I find wine from Mendoza, Argentina to be very rewarding for my wallet.  However, I'm by no means a wine expert!
Stock Up in the States
According to the Canada Border Services Agency, you are allowed to bring back 1.5L of wine (which is 2 bottles of wine) when you are out of Canada for 48 hours or more (anywhere from 48 hours to 7 days, or more if even!).  Every time I come back from a trip or if I've gone to the United States I make it a habit to bring back the maximum allowed alcohol with me.  Wine is much more economical in the United States because of the high taxes in Canada.
Even better, Popsugar recommends that you stock up in Costco (Costco in the States of course) because the wine is decent and it is very decently priced as well.  Trader Joe's wine is also very reasonable and personally and I like it (yes, the Two Buck Chuck)!
Just a friendly reminder that no matter where you enjoying alcohol, please remember to drink responsibly!
Bargainmoosers, how do you save money on alcohol when hosting or dining out?  
Photo credit: Tim RT