Back when I was in my final years of high school, I probably spent more of my lunch hours at Costco than I did in fast-food restaurants or the cafeteria. The hotdogs, pizza slices, chicken fingers and sodas you could buy at their little food courts were way cheaper than the meals we were able to pick up anywhere else.
That's the case for pretty much everything at Costco. The crates of apple juice, toolkits, collapsible wagons and enormous teddybears they sell are available for some of the lowest prices in the country, especially if you don't mind buying products like toilet paper, cleaning supplies and Halloween candy in bulk.
But the savings don't have to stop there. Whether you're a Costco member or not, there are so many ways you can score a buck off individual items – or massive discounts on entire purchases. To help you know when the best times of year are to shop (and how to save a little extra even then), we put together this guide.
Here, you'll find details about the Costco membership options available in Canada, including when it's okay to share those coveted cards and invite non-members to a warehouse. We also cover things like their Black Friday Sale and the deals you can expect to see around Boxing Day. So what are you waiting for?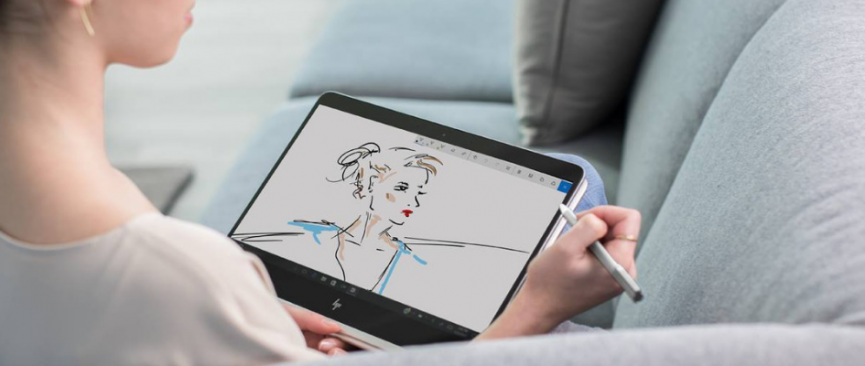 Tips for saving money at Costco Canada
Costco is all about saving money, but it never hurts to take a few pennies off your purchases whenever you can. Whether you shop in stores or online, we have a few tricks up our sleeve for saving money at Costco Canada, from ways to scout out web-exclusive deals to details on the Costco return policy. So before you grab a shopping cart (or your credit card and a glass of wine while you browse at home), give these a read.
1. Purchase a Costco membership

Okay, this goes without saying, so I'll be brief. You technically should have a Costco membership to shop at their warehouses, and people who sign up qualify for all kinds of extra perks. Annual membership fees currently range from $60 to $120 in Canada, and we explain how to sign up and renew a membership below.
2. Check the Costco Canada flyer
In Canada, Costco's flyers vary by province (or region, in some cases). To access this week's list of deals online, head to the Warehouse Savings tab and just plug in where you live or plan to shop. These flyers are also available at handouts in Ontario, New Brunswick, Newfoundland and Nova Scotia stores.
3. Skip the warehouse and shop online
If you just need one thing, there's often no reason to head all the way to Costco – unless the item you need is a rotisserie chicken or a patio set. Instead, you can shop thousands of products online at costco.ca. You don't need a membership to shop online, and all the prices you see already include the shipping and handling fees. That means you may find things cheaper at a warehouse, but who wants to get dressed and go?
Plus, I recently learned that Costco occasionally sells Birkenstock sandals and Blundstone boots online, so I'd type those into the search bar the next time you're shopping. There won't always be pairs available, but there's nowhere else you can find these shoes at prices like the ones you'll see at Costco.
4. Bring a friend to shop with you
Okay, this is a money-saving tip you can employ anywhere, but I find it especially effective at warehouses like Costco's, where you can end up wandering the aisles all day. If I shop anywhere with my mom or husband, I definitely show more restraint. I'm not going to add extra moisturizer or another bag of candy to my cart if somebody is watching me. It's the same thing as having a gym buddy. You keep each other accountable. You can also try walking through the aisles without a cart, so you're not tempted to overspend.
5. Grab lunch at the Costco food court
Everybody always says that you shouldn't grocery shop on an empty stomach. I'll admit I do that far too often, and I always wind up coming home with extra bags of chips and other snacks I really don't need. And if you're looking to grab a pre-groceries meal without breaking the bank (or potentially even a fiver), you should head to the Costco cafeteria. You can't beat those pizza, hot dogs and fries – or the prices.
6. Try before you buy
There's a reason Costco has those sample stations throughout the store! They know people love to snack while they shop, and some of those little treats are too good to resist. Instead of taking a chance on a massive pack of cookies or frozen appetizers that you might not love, see what the stands have to offer. No matter what, you'll score a couple of little freebies. And best case? You can (maybe) purchase a new fave on sale!
7. Opt for Kirkland Signature products
Most grocery stores (and even some electronics or tech ones) have in-house labels that are slightly cheaper than name brands. At Costco, that's Kirkland Signature. Their products have been around for about two decades now, and you can buy everything from Kirkland tools to their famous Kirkland Signature lemonade. Some items from the private-label brand are available online, and you'll find even more in stores.
8. Look through all the Hot Buys
If you shop online, it's always worth checking out every week's Hot Buys. There, you'll find products that don't look like they're on sale – but trust me, they're actually discounted or at some of the lowest prices in Canada. You can also stop by their Treasure Hunt and selection of clearance products that are selling fast. Besides their weekly flyer, these departments are where you'll find the lowest prices at Costco.
9. Sign up for Costco email offers
The next time you're on their website, look up to the header and click "Get Email Offers" with your cursor. Then, just enter your email address to sign up for news, promotions, offers and other information from Costco. Besides staying tuned to our blog and Facebook page, this is the best way to discover what's going on.
10. Return anything you don't love
Costco has a pretty comprehensive return policy that you can read in full online. But for those of you who are just curious, here's the CliffsNotes version. If you're unsatisfied with your Costco membership in any way, they'll refund you the fee in full. Some merchandise won't qualify for returns, and electronics are often only available for refunds within 90 days of purchase. Here's how to return a Costco.ca order.
11. Take advantage of the Energy Savings Rebate Program
This one only applies to Ontario residents. Under your province's Energy Savings Rebate Program, you may be eligible for a 25% discount on certain products that reduce the amount of energy you use in your home. This includes high-efficiency major appliances like dishwashers and two-piece laundry suites.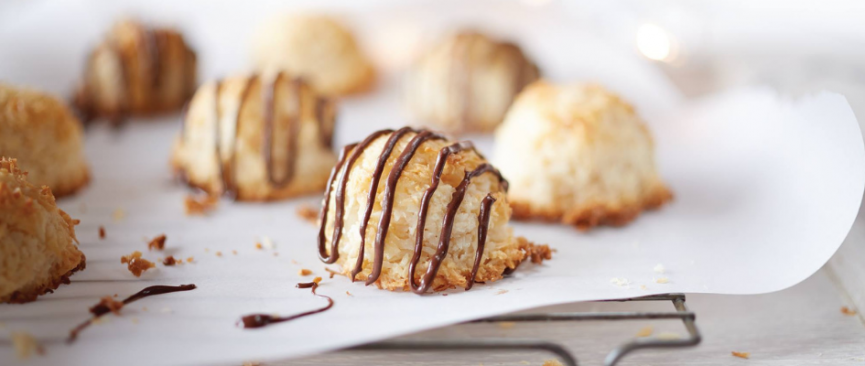 What you need to know about Costco memberships

I'll admit something to all of you. I've actually never had a Costco membership. My parents, grandparents, aunts and uncles all seem to have them, and so I've tagged along for massive grocery and party-planning trips in the past. Most of the time, I find what I'm looking for online at Costco (where no membership is needed).
However, there are plenty of reasons you might want to sign up. My husband and I live apart for most of the year, and so I only really buy food and household items for myself – and I don't have the storage space for shopping in bulk. But if you have a large family (or just any children or pets in general), it can be worthwhile.

If you're new to the whole Costco game and not sure if a membership is right for you, the Costco website is FULL of all the terms, conditions and benefits you should probably read. And whether or not you're a new or veteran member, there are a few things you should probably know about the program. So dive on in!
How much is a Costco membership in Canada?
Costco membership fees have increased throughout the years – but they're actually pretty affordable, especially considering everything you get. There's a separate program for business owners, but individuals can choose between a Gold Star membership for a $60 annual fee or Gold Star Executive for $120 each year. Both tiers come with a FREE spouse card that either your partner or another adult who is at least 18 years old (and who lives at your address) can use. A full list of membership benefits is available online.
Can you shop at Costco without a membership?
Technically, the answer is no, but there are a few ways around that. First, anyone can place orders via the Costco website, and only a few products are reserved for members. If you want to shop at a warehouse but aren't quite ready or willing to take the plunge and buy your own membership, all you have to do is shop with a friend. As long as they're a current Costco member, you can get in! Your friend may have to pay for your groceries that day and flash their membership at checkout, but you can always e-transfer them in return.
How do you renew a Costco membership in Canada?

If you want to keep your Costco membership privileges for another year, there are four ways you can renew your account. First, you can do it while you're already at Costco. Just stop by a membership counter or mention you need to renew when you're checking out. My preference, though, is to renew online.
To renew your Costco membership online, just sign in to your account and head to the "Renew Membership" tab. Enter your membership number and last name then click the "Proceed to Checkout" button. It's that easy! There's only one more step after that. The primary member will have to verify an online account in person at a Costco membership counter. Once verified, you'll receive an email to confirm your renewal.
You can also call 1-800-463-3783 on weekdays between 9 AM and 9 PM EST to renew or do so through online banking with any major bank. If you choose that option, just search "Costco Membership Renewal Fee" in the app or your web browser. And yes, when you renew your membership, all cards on the membership (both primary and spouse cards) will be renewed. You don't have to do them separately.
Can I use someone else's Costco card?

This can depend on exactly where you shop, but most Costco locations (and the company in general) is pretty strict about this. Costco membership cards are officially non-transferable, but they all come with what Costco calls a "spouse card," which your partner or another adult living at the same address as you can use. And remember, anybody with a valid card can bring up to two guests with them per Costco visit.
How many people can be on a Costco membership?

Things work a bit differently for companies and the business membership options, but individuals can register up to two people on a standard Costco membership: the primary cardholder and one free household member. And let's face it: there's probably only one or two people in every home who buy groceries anyway.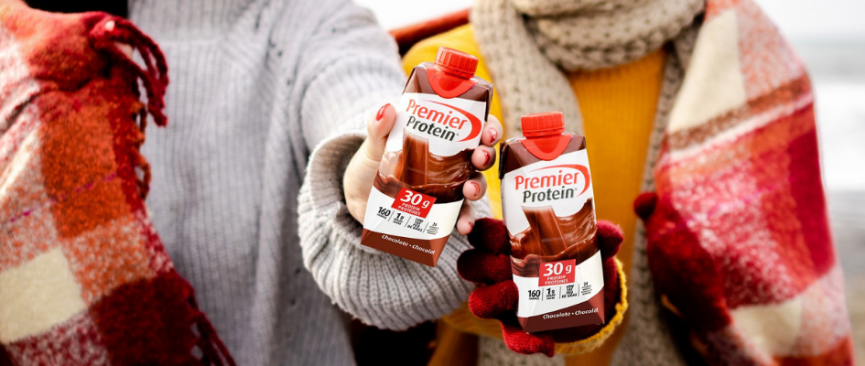 When to find the best deals at Costco Canada
If you've ever visited the Costco Canada website or stepped inside one of their warehouses, you know that there's always something on sale. In fact, there are usually a few deals or events happening at any given time. So don't worry – I won't bore you with the details of every single bedding, appliance or winter tire sale.
However, there are a few deals we see at least once a year that are absolutely worth a mention. Since Costco sells a lot of seasonal merchandise (especially in their warehouses), you can expect end-of-season clearance sales, especially as summer and winer come to a close. But here are the others you can count on:
The Costco Canada Black Friday Sale
Black Friday is the biggest shopping day of the entire year, so it should come as no surprise that Costco runs a sale toward the end of November. In the past, Costco has launched Early Black Friday Savings before the day actually arrives – and then they added even more promotions on Black Friday itself. You can probably expect something similar this year. Some sale products are reserved for members, and things tend to sell fast!
The Costco Canada Cyber Monday Sale
Okay, this Cyber Monday Sale is basically an extension of the Costco Black Friday Sale. Items like blenders, hooded blankets and humidifiers tend to be marked down during this event, and you'll usually see the best deals online. After all, this is a Cyber Monday Sale! And remember, all online orders ship for free.
Daily Holiday Deals at Costco

I still believe the best advent calendars come packed with tea, alcohol or beauty products, but this is a close second. In December, Costco may run what they call "Daily Holiday Deals," which are essentially flash sales you can "open" each day, just like you would the little doors of a physical advent calendar. In 2019, they ran 11 days of deals, and the discounts applied to everything from small kitchen appliances to PJ sets.
The Costco Canada Boxing Week Savings
December truly is the most wonderful time of the year. Not only is that when we celebrate Christmas (and a few other holidays), but it's also the month when we get to shop the Boxing Week Savings event at Costco! In past years, they've actually launched deals as early as Christmas Eve, and hundreds of items are often marked down. I'd just try to shop this one early, because products tend to sell out FAST.
The Costco Canada Refer-A-Friend Promotion
This one is for those of you who are already Costco members. It's your chance to introduce new friends and family members to Kirkland Signature products, free samples and everything else that's wonderful about Costco. During their Refer-A-Friend event (which often happens toward the end of a calendar year), you can receive a voucher for every friend who signs up for a new membership in person – and they'll get one, too!
Buy More, Save More Deals at Costco
Alright, these deals happen more regularly throughout the year, but I'll never miss a chance to stock up and save. Costco will occasionally run "buy more, save more" promotions on either specific items or product categories, which means you'll be able to pay even less for things like socks, vitamins and batteries.
---
Do you have any tips for saving money at Costco or favourite times of year to shop? Let us know your advice below. And if you score any incredible deals, let us know what you got – and how – in the comments!
Sign up for our newsletter
Never miss a deal from Bargainmoose with our daily newsletter