Whether you know them for their bath bombs, shampoo bars or Charity Pot lotion, there's no denying that LUSH makes some pretty cool things. I swear, every single year I count down to the launch of their new Halloween and Christmas collections. I know I can't be the only one who wishes their Christingle Body Conditioner was around all year. And don't even get me started on the Lord of Misrule Bath Bomb ...
There's just one problem. LUSH goodies almost never go on sale – and the rare times they do, things tend to sell out almost immediately. But over the years, I've bought my fair share of LUSH face masks, lip scrubs and shaving creams – and I've figured out a few money-saving tips along the way. Whether you're trying LUSH for the first time or just hoping to score a few dollars off, you deserve to get the best bang for your buck.
That's why we put together this guide to shopping at LUSH Canada. Here, you'll find handy little tricks for saving money wherever you can, as well as the scoop on their one lone clearance event every year: the LUSH Boxing Day Sale. So why wait? Before you relax in the tub, dive in and check this out.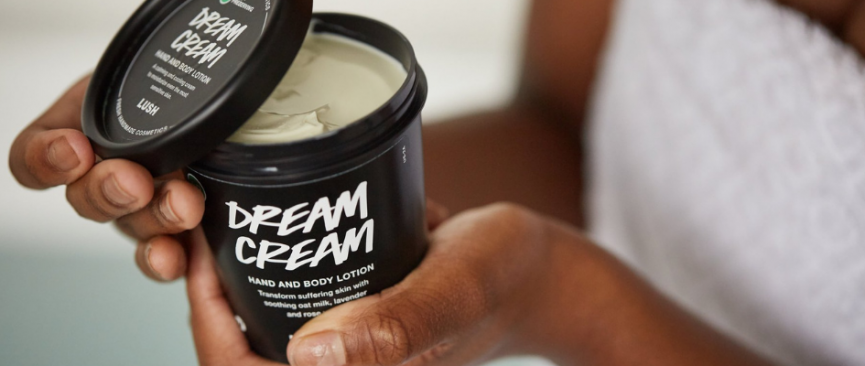 Tips for saving money at LUSH Canada
As you may have noticed, LUSH does things a little differently. They don't have a standing sale section on their website, and they almost never hold any deals, period. That means frequent shoppers like me had to start getting a little creative when it came to finding ways to save. And while you might not see a massive clearance sale at LUSH anytime soon, you'll definitely get your money's worth if you follow these tips.
1. Don't miss their BOGO sales
LUSH almost never holds sales. This is likely because they try to use higher-quality ingredients that are ethically sourced, and those kinds of things rarely come cheap. So since LUSH isn't really scoring a deal on the production end of things, there are few opportunities to pass savings on to you – with one exception.
Every year, LUSH essentially breaks their own rule and holds a massive Boxing Day event to clear out all their unsold holiday items. They'll usually start by offering Christmas and other seasonal gifts for buy one, get one 50% off ... and if anything is left in January, they'll sometimes be part of a buy one, get one FREE deal!
2. Shop in-person if you can
I'm usually all for shopping online, but sometimes, heading to a physical store is the best way to go. That's how I feel about shopping at LUSH. If you visit one of their locations across Canada, you'll be able to try out products before you buy – and the sales staff might even be able to give you free samples to take home.
If you shop in-person, you'll also avoid paying any shipping fees, which can get pretty steep. These charges are based on how much your order weighs and the delivery method you choose. Ground shipping, for example, starts at $6 – and if you shop often, those little fees can really add up. So if there's a LUSH near you, I'd suggest shipping your items to a store. That way, you can order everything you want without extra charges!
And for all you devoted web shoppers, the rumours you may have heard are true. LUSH does sometimes send out free samples with online purchases. There just isn't really an option to choose them at checkout, and they're not always guaranteed. But still, they're a nice surprise if you find one.
3. Claim your FREE face mask
You know how some LUSH products come in those black plastic pots? Well, they're made from 100% post-consumer plastic (which is already a plus for the environment), but they're actually even more sustainable than you might think. LUSH reuses these pots! All you have to do is hang on to them and return them to a store near you. And if you bring back five clean black pots, they'll give you a FREE face mask!
4. Buy shampoo and conditioner in 1L bottles
For those of you who love LUSH's haircare products, I have good news. They recently upsized some of their liquid shampoos and conditioners, so now you can buy them in 1L bottles! For example, if you regularly use their Rehab Shampoo, ditch those teeny 250ml bottles that barely last you a month and make the switch. Instead of buying four of those little ones (for a combined cost of $107.80), just get a 1L bottle for $59.95.
5. Invest in bubble bars, not bath bombs
LUSH is probably most famous for their bath bombs – but since the fancier and more elaborate ones can really get up there in price. And I don't know about all of you, but I think $7.95 is a little expensive for something I'll only use once. That's why I started buying bubble bars instead. While they might cost a little more upfront, you can usually get at least two or three soaks out of each one. Just break off a little piece of your bar or dip 'em directly into the water and watch the bubble magic happen!
6. Treat yourself to a gift set
One of my favourite things about LUSH is that they sell gift sets year-round. Sure, they probably have the best selection around Christmas, but they always seem to have some kind of Mother's Day, Halloween or birthday-themed kits in stock. If you shop online (or if you ask a sales associate nicely), you can find out exactly which products are in a gift set. And if you already use or want to try everything that's included, you might as well pick one up! These sets often a little cheaper than what you'd pay buying all the products individually.
7. Return anything you don't love
If something you buy doesn't quite work out, don't throw it away. You can usually return LUSH items. If it's something you bought in a store, hang on to your receipt and just bring it back. And you'd like to return something you purchased online, make sure the product is at least 75% intact and keep your original packaging and a copy of the packing slip. Just contact their Customer Care team within 45 days after your order was first shipped to set everything up, since they'll need to authorize any returns.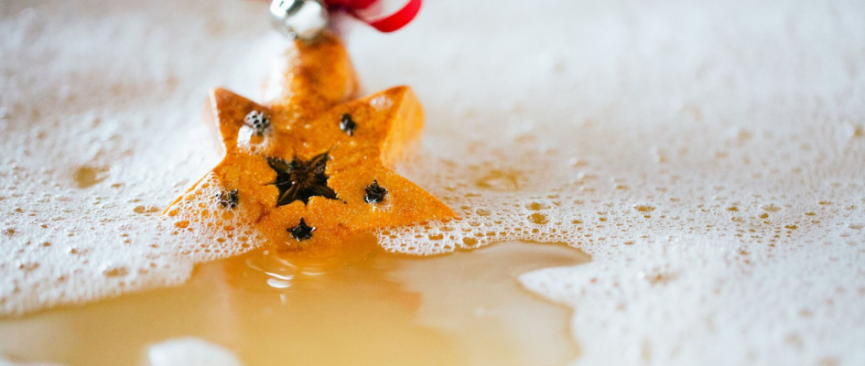 Does LUSH Canada ever have sales?
This is one of the questions I hear people ask most often about LUSH. Honestly, the answer is YES, they do run sales – but they just don't happen very often. While just about every other retailer in North America has hopped on the post-Thanksgiving deal train, LUSH actually doesn't run a Black Friday sale. In fact, they only ever seem to hold the same sale ... but trust me, it's one you should absolutely check out when it's around.
LUSH Buy One, Get One Deals

Unless we're talking about free samples or items you can buy in bulk, the only time you can truly score a discount at LUSH is when you shop during their BOGO sales. These events usually come around once a year, but I'm always wishing on a Star Spell Bath Bomb that they'll start happening more often. But when one is live, you can usually find select products for buy one, get one 50% off.
The LUSH Boxing Day Sale
Okay, this is the big one. When I say LUSH usually only holds one sale every year, this is it. The LUSH Boxing Day Sale is when the cosmetics retailer clears out all their past-season and holiday stock, and the party usually starts immediately after Christmas. For the rest of December, you can usually shop products for buy one, get one 50% off. And if there's still items available in January, they'll sometimes become buy one, get one FREE! So stay tuned to our blog and Facebook page, because we'll post about it as soon as it starts up.
---
Do you have any tips for saving money at LUSH or favourite times of year to shop? Let us know your advice below. And if you score any incredible deals, let us know what you got – and how – in the comments!
Sign up for our newsletter
Never miss a deal from Bargainmoose with our daily newsletter