If you're a parent or guardian, I don't have to tell you how expensive raising children can be. Experts estimate that it can cost anywhere from $10,000 to $15,000 per year for every child you have until they reach 18 – and we all know university tuition can cause that number to skyrocket. While I can't exactly take away the full cost of things like new shoes (that they grow out of every few months), I can do my best to help you find deals.
One thing that can really break the bank is dining out as a family. I thought dinner dates were bad enough, but try adding one, two or three extra mouths to that cheque! Luckily, there are plenty of family-friendly restaurants in Canada that get it and offer discounted kids' meals or even days on which kids eat FREE.
Here, you'll find a list of all those glorious restaurants where kids eat free, as well as a few honourable mentions where kids can score free drinks, desserts or sides. These promotions can all change without notice and may vary by location, so I'd suggest calling before you head out for dinner. It's also worth mentioning that you can't usually combine any of these "kids eat free" promotions with other deals and discounts.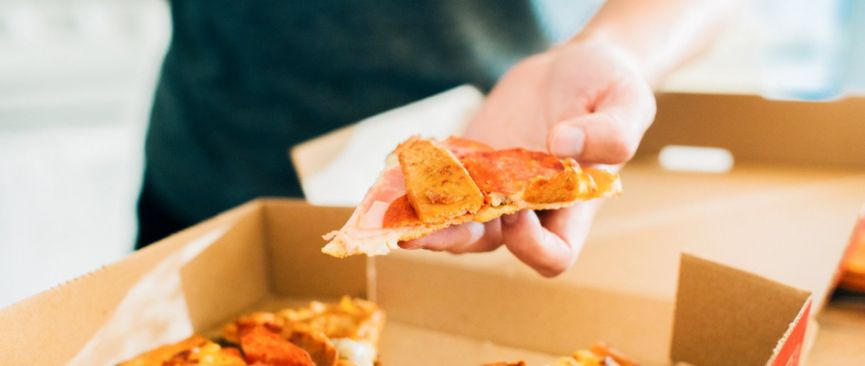 Every restaurant where kids can eat FREE in Canada
You might want to mark your calendars or set a reminder in your phone now, because these are the kind of recurring deals you don't want to miss. We haven't found any current offers where kids eat free on Mondays, Wednesdays or Thursdays, but if you come across any, let us know in the comments!
There are, however, plenty of options to choose from, and there's a good chance at least one of them has a participating location in your neighbourhood or a town nearby. Applebee's and Pizza Hut have occasionally offered "kids eat free" days, but there's no mention of them on any of these restaurants' websites right now.
Kids eat FREE on Sundays
Crabby Joe's: They don't provide too many details online, but kids can eat FREE on Sundays in their restaurants! You'll likely have to purchase and entrée yourself to qualify, and with these kinds of deals, you're usually limited to one free child's meal per adult present. I'd ask your server for the full details.
Hooter's: Okay, so this isn't the first place I think of when it comes to family dining, but Hooter's does offer a discount for the kiddos. Children who are 10 and under can eat off the kids menu for FREE on Saturdays and Sundays with the purchase of an adult entrée worth $12 or more.
Kids eat FREE on Tuesdays
Denny's: I personally think Denny's is underrated, and I get excited every time my husband and I end up staying at a hotel near one of their restaurants. I have one more reason to love it, because they offer FREE meals for kids between 4 and 10 PM on Tuesdays! You're limited to two free meals per one regular-price adult entrée.
Montana's: If your little ones 12 and under join the Montana's Kids Club, they'll qualify for a bunch of deals, including free kids' coolers (which are virgin, don't worry) and perks like free birthday meals. One of the best offers of all, though, might be that members eat FREE on Tuesdays, with the purchase of an adult entrée!
Kids eat FREE on Fridays
Humpty's: As if the last day of the week could get any better! Celebrate two days off from school and work it FREE dinner – for the kids at least. At all locations, children who are 10 and under can receive a FREE meal on Fridays from 5 to 9 PM per adult dinner you buy that's valued at $11 or more.
Kids eat FREE on Saturdays
Hooter's: We might as well mention this one again! While Hooter's doesn't exactly scream "child-friendly" for a lot of people, they're pretty welcoming of families and offer a weekend deal that you might not want to miss. Kids who are 10 or under can eat off the kids' menu for FREE with the purchase of a $12 adult entrée.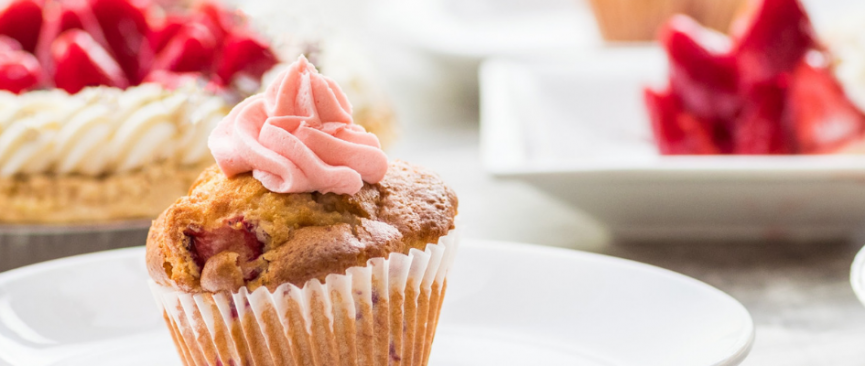 FREE kids' drinks, desserts, sides and other perks
At some restaurants, the meals aren't free, but some or all the goodies that come with it are! So while you might not be able to score a kid-sized grilled cheese, chicken fingers basket or personal pizza at no charge, you'll save by not having to add fries, drinks, cookies or ice cream sundaes to those orders.
Boston Pizza: At (I think) every Boston Pizza restaurant, kids' meals cost $7.99 each, and they come with an activity pack and FREE create-your-own sundae. I don't remember that when I was little, but I know they had that toy chest you could pick a prize from at the end of your meal. Do you think it's still around?
Cora: Meals on the kids' menu are available to children who are 12 years old and under. There are WAY more breakfast options to choose from than most restaurants offer, and every selection comes with your kiddo's choice of a Cora orange juice, milk, chocolate milk, bottled juice or fruit drink.
East Side Mario's: They don't divulge too many details online, but on Tuesdays, kids "eat big meals" and Mario's Chillers for $2 each – whatever that all means. I'd suggest asking your server once you're at the restaurant or calling a specific location in advance for more information. Let us know what you find out!
Jungle Jim's Eatery: Okay, get ready, because this is a lot of information to process. Every kids' meal at Jungle Jim's is available to kiddos 10 years old and under for something between $6.99 and $7.69. Then, if your children are part of the Safari Kids club, you'll only have to pay 10¢ per centimetre during their A-Cent-a-Centimetre promotion! It happens every Tuesday, beginning at 4 PM, and only applies to items off the kids' menu. As is the case with most of these deals, you're limited to one discounted meal per "hungry adult."
Moxie's: This one might get a little dangerous, because the word "unlimited" is involved. From what I could see, all Moxie's locations offer kids' menu items that come with unlimited drinks and desserts for kiddos under 12. So just say they're really hungry that day and sneak a few bites (or an entire dessert) for yourself!
Perkins: If you order one of the Kids Perks Meals, your little one will receive one side, a drink and a treat with their entrée. You can add on an extra side for an additional charge, and let's be honest. You know I'm stealing a few fries and a bite or two of those Perky Bear Pancakes, even before my nephew says he's full.
Smitty's: Alright, you might have to zoom in to read this PDF of the Smitty's kids' menu, but if you do, you'll see that children aged 10 and under will receive a beverage and either a cookie or scoop of ice cream with every $6.99 breakfast. When it comes to lunch and dinner, kids' meals cost $7.99 and come with the same perks. If you join the Smitty's Kid's Toy Club, they can even receive a FREE toy after six visits!
---
If we missed any restaurants where kids can eat free on certain days of the week or when adults purchase their own meals, let us know in the comments below! We'd also love to hear any of your tips for saving money when you take larger families out to eat and where you can score the best restaurant deals in Canada.

Sign up for our newsletter
Never miss a deal from Bargainmoose with our daily newsletter