When my partner and I first decided to get married, it didn't take us too long to pick out our rings. One day we just walked into a store, each tried on a few different styles and bought them on the spot. But after wearing them for a little while, we realized that the metal bands we chose weren't exactly practical for every day.
My husband is an athlete, so there's no way he could play, practice and travel while wearing his actual wedding band. And if I want to go to the gym, clean the house or take care of our nieces and nephews? No chance. And that's where silicone rings from brands like Enso come in handy.
Silicone rings have been around for a while now, but lately I'm seeing more and more people sport them on their left hands. Some folks even forego the hard-metal rings entirely and exchange Enso bands when they say "I do." Generally, silicone rings are seen as a safer, more comfortable alternative to the wedding rings our parents wore. But since they're still fairly new, we figured we would break down everything you need to know.
In this little guide, you'll find information about (arguably) the biggest and most well-known silicone ring brand out there: Enso, as well as the reasons why people might choose a soft, flexible wedding ring over the more traditional options out there. So if you're looking to upgrade what's on your ring finger, check this out!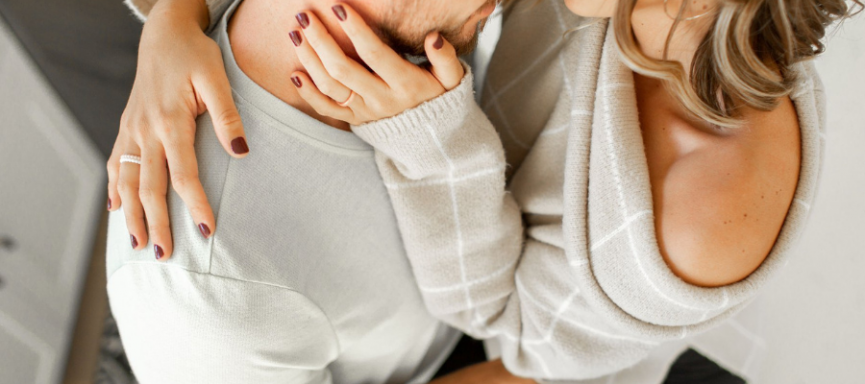 What is an Enso ring?
Enso is a company that makes silicone rings – but since they're so popular, some people just refer to the stretchy, rubbery bands as "Enso rings" in general, kind of like how people say "Kleenex" for "tissue" and "Bandaids" for "bandages." So the real question, I guess is: What is a silicone ring?
If you're somebody who gets frustrated whenever you can constantly feel the metal ring on your finger, silicone rings might be for you. There's no noise when you accidentally bump them against anything, you almost never have to take them off – even when you're working, going to hot yoga or hopping in the shower.
Rings that are made from silicone are flexible and soft, but they're still strong enough to hold their shape and stay on your finger, even if they're placed under pressure, submerged in water or all sweaty. The longer you wear a silicone ring, the more it will conform to the shape of your hand – something most metal can't do.
While Enso makes their silicone rings in TONS of different colours, patterns and styles, they do have a few that look metallic, so you can still keep the elegance of your traditional wedding band. In fact, one of their bestsellers is this Classic Elements Silicone Ring, which comes in copper, gold, silver and platinum finishes. From a distance, nobody will be able to tell it's not the real thing!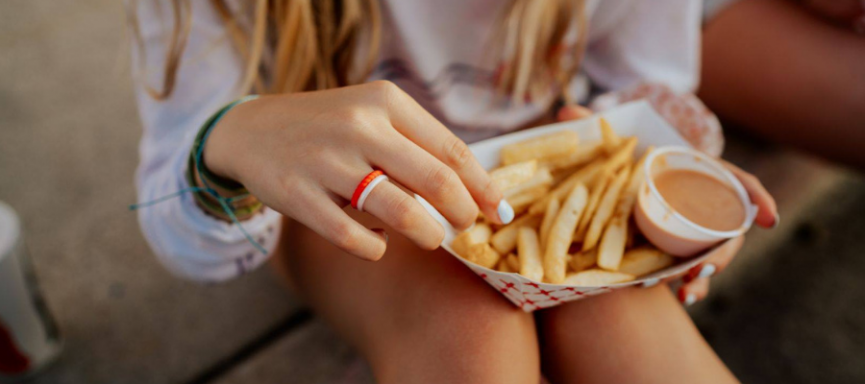 Why do people wear Enso rings?
It's not too hard to figure out why people might wear wedding bands or just rings in general. But when you look at the literal thousands of options out there, why do some folks choose silicone rings above the rest? Like most things, that answer will vary from person to person, but there are definitely some perks to Enso rings.
Most people I know who wear silicone rings belong to one of a few different groups. A lot of them are parents who either can't wear metal rings during pregnancy or don't want to wear their nice jewelry when they're handling poopy diapers. Some are nurses, paramedics, construction workers and other professionals who can't wear metal rings while on the job. Others travel and don't want to risk losing their valuable wedding bands along the way. And others just like the convenience of a ring they never have to take off.
Another factor some people might overlook is safety. Metal rings can occasionally catch on surfaces and damage your hand. It's called ring avulsion, and it's actually a pretty serious and scary medical condition. If you want proof, just look at what happened to Jimmy Fallon a few years ago.
But finally, one of the often-overlooked reasons why people might choose silicone bands is the price. While most traditional wedding and engagement rings will run you hundreds if not thousands of dollars, these ones usually start at $10 or so – and that means you can put all those savings towards other things.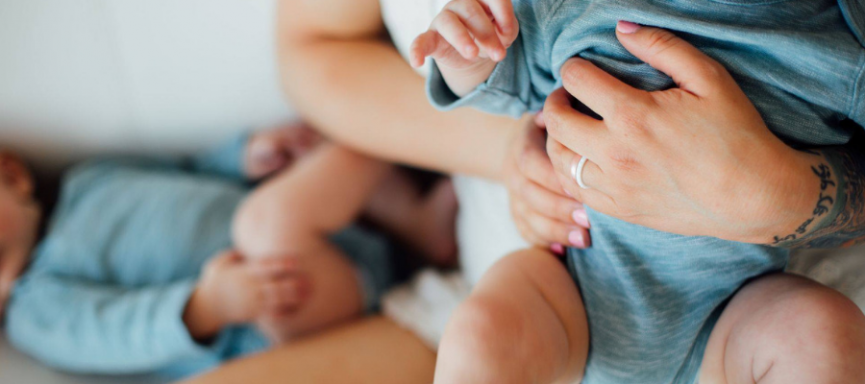 Are Enso rings true to size?
Before you go ring shopping – whether online or at a store – you need to know one thing: your ring size. If you've bought rings before, you probably already know what will fit you. But if you don't, there are a few ways you can measure your ring size on your own. Enso has a silicone ring sizer and silicone ring sizing chart on their website that you can check out as you shop to make sure you get that perfect fit.
Enso rings are true to size, which means that your natural size for a metal ring is the same as your silicone ring size. They don't run either big or small. Like Baby Bear's porridge and bed, these rings should be just right. These bands are made to be comfortable and flexible, so you should have no problem taking them off and putting them back on – even though you can wear them through just about anything.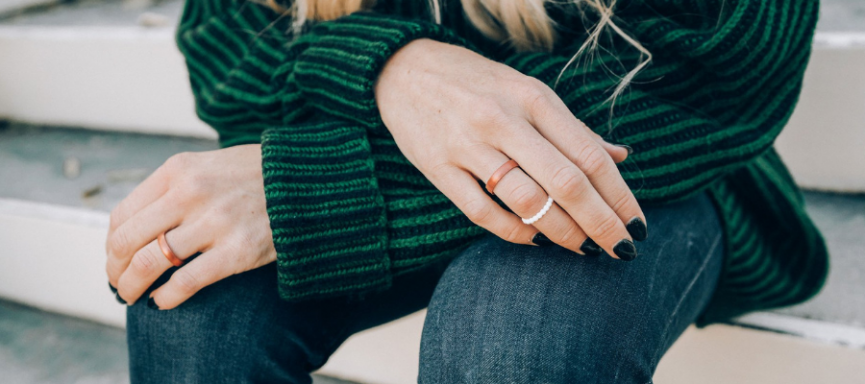 What are the best silicone wedding bands?
It pretty much goes without saying that silicone wedding bands aren't exclusive to Enso. While they are definitely the brand I've seen and heard about the most, you can pick up similar rings on Amazon or at stores like Sport Chek that sell activewear and other more sport-friendly accessories.
It's tough to pinpoint the exact "best brand of silicone wedding rings" unless you've tried them all out for long periods of time. So while I rounded up some of the most popular ones out there, know that I haven't subjected any of these products to years of wear and tear to see how they stack up to Enso or traditional bands.
Knot Theory

Self-promoted as the "#1 leading brand in silicone wedding ring innovations," Knot Theory claims to have designed the first non-bulky silicone wedding bands for men. They also sell styles for women, and everything on their site is divided by collection (and type of ring), so you can easily find what you're looking for. They're based in Canada and ship worldwide – but delivery is FREE within Canada if you spend $35!
QALO

Whether you're looking for silicone wedding bands or just decorative rings you can wear everyday,
QALO
has you covered. They have bands sized for women and men, and I promise you, something is available in every single colour of the rainbow. QALO sells stackable rings, so you can create your own, completely unique look. And they're not just about rings. You can buy watches there, too! Just keep in mind that this is an American company, and your order will be shipped internationally (so it may be subject to duties).
Groove
Now, in my opinion at least, this is where silicone rings get a little ridiculous. Groove also makes rings to fit men and women, but some of their designs are just wacky. There are standard bands, stackable rings, ones you can customize with your wedding date, camouflage bands and ones designed for "American heroes." And, just in time for football season, they started selling branded rings featuring different NFL teams! Shipping to Canada happens pretty quickly and will only cost you an additional $5.
---
If you know of any other silicone wedding rings that deserve a little love, tell us about them in the comments! Also, feel free to leave Enso ring reviews or anything else people might want to know before they buy.
Sign up for our newsletter
Never miss a deal from Bargainmoose with our daily newsletter