Who says you have to wait until New Year's Eve to start working on a resolution? I definitely have a few fitness goals and things I want to check off my bucket list, but there's one thing I can get started on right away – and that's trying to drink enough water every day. I'm pretty sure I just worked all morning without having anything except a mug-and-a-half of Earl Grey tea (oops), and that really needs to change.
The amount of water a person should drink every single day varies based on a few different factors, and there are apps and charts out there that can help you figure out the best amount for you. But once you have that number down, how do you make sure you're getting enough and staying hydrated?
Well, that's where products like these come in. There are a few different apps on the market that can help you keep an eye on your daily water intake, but things get even cooler. Some companies actually make water bottles that will track how much water you drink! The most famous ones are probably from Hidrate Spark, but there are more out there than you might think. To help you choose the one that's right for you (and maybe even score a deal or free shipping), we put together this guide to intake-tracking water bottles in Canada.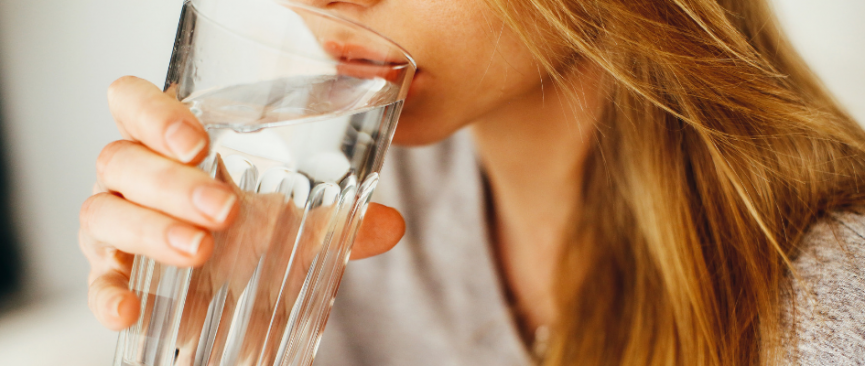 How much water should you drink in a day?
The exact amount of water a body needs every day varies from person to person and is based on factors like total body mass and physical activity level. If you want to narrow things down to a number or you're worried about your current water intake, you can always talk to your family doctor.
However, if you're cool with just following general guidelines, most experts agree that a healthy adult should drink about two litres of water every day. That's about what fits into a standard-size (AKA massive) water jug from The Big Bottle Co. or eight full 8oz glasses spaced throughout the day. This is known as the 8x8 rule, and it's pretty straightforward ... but it does mean you have to count every single glass you drain.
Water is obviously pretty essentially, as it's (literally) what your body relies on to run. Drinking water also helps lubricate your joints, deliver oxygen throughout your body, regulate your internal temperature, keep your skin hydrated, flush out waste and prevent kidney damage – so it's important that you get enough.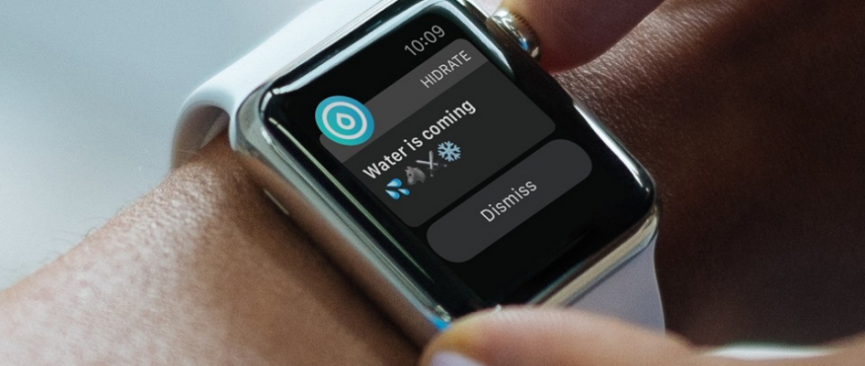 How can I track the amount of water I drink?
If the idea of following that 8x8 rule gives you a headache, don't worry. There are a few gadgets and tools out there that can help. To start, most smart watches and fitness trackers either have built-in programs to let you track your water intake – or you can download compatible apps to get the job done.
There are literally dozens of hydration-tracking apps available, but I've used the iHydrate app for iOS on and off for about four years now. It lets you enter how much water you drink throughout the day and can even measure the approximate amount of water you ingest from things like sports drinks, soda, alcoholic beverages and more. You can set reminders that prompt you to take a drink throughout the day, and it's pretty similar to other apps out there, like Aloe Bud, Drink Water Reminder, WaterMinder and Waterlogged. There's just one problem. You have to input everything yourself all day, which I often forget to do.
That's where hydration-tracking water bottles come into play. These things basically do all the legwork for you, so the only thing you need to focus on is filling 'em up and then taking a sip every so often.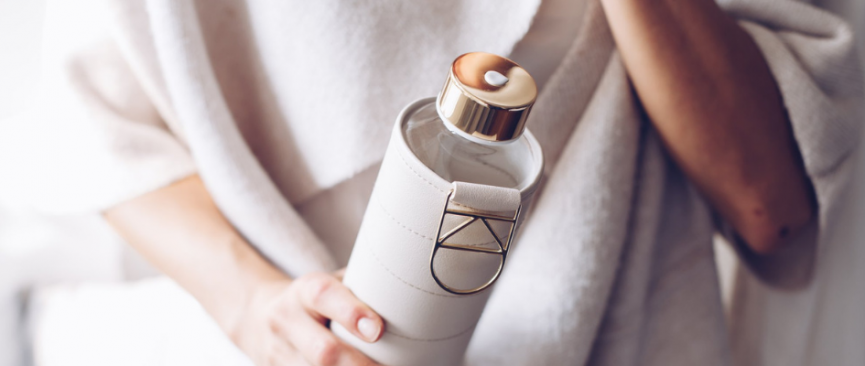 The best intake-tracking water bottles
Now this is where things get really cool. Sure, you can track your water intake with an app or a calendar, but these things are really high-tech. There are a few different water-tracking bottles on the market right now, and some of them look like a gadget straight out of Kim Possible or Spy Kids. There's even one elegant enough to pass for one of James Bond's devices. And while not all tracking bottles are available in Canada, there are a few different makes and models that you should be able to order online with no problems.
Hidrate Spark
If you're looking for an intake-tracking water bottle, one name pretty much reigns supreme. Hidrate Spark probably makes the best-known smart water bottles out there, and they easily have the most colour options of any brand on this list. They call themselves the "world's smartest water bottle," and I can't dispute that claim.
They now sell three different models that all operate under the same premise. These bottles track every sip you take and sync to a free hydration app that charts how much you drink and your daily water goals. Their newest ones light up when you haven't had anything to drink for a while, so you know it's time to get sipping!
Hidrate Spark bottles are the easiest to find in Canada, and there are usually some available at department and health stores like Chapters Indigo and Well.ca. Prices usually start around $50, which makes them some of the most affordable options out there. If you're shopping for a lot of bottles (say for an entire fitness class, office or sports team), Hidrate accepts bulk orders of at least 25 tracking water bottles.
H2OPal

And while the Hidrate Spark bottles sound pretty high-tech, H2OPal brands their bottle as "the most advanced hydration tracker" on the market. These smart bottles connect to iOS and Apple Watch apps (and can sync to your Fitbit account), and a beta version of an Android app is available now. However you connect, this bottle keeps track of your water intake as well as your progress over time. You can even program it to send you notifications throughout the day if you need an extra reminder to stay hydrated. Just keep in mind that they're not designed to work with carbonated beverages (even sparkling water) – so just stick to the plain stuff.
In general, H2OPal water bottles are harder to find in Canada, but they're occasionally available through Amazon and third-party sellers in the Walmart Marketplace. They ship bottles directly from their website to Canada and other countries around the world, but just note that they're priced in USD and usually cost $99.
EQUA SMART
But if those bright and clunky water bottles aren't for you, take a peek at the EQUA SMART. As a whole, EQUA makes sleek and classy water bottles, and they've branched out to sell a tracking one, too. Not all their bottles are smart, so just make sure you're on the right page before you get shopping.
This is one of the first and only stainless steel tracking water bottles that I've seen, and you can basically think of it like an app-connect S'well bottle. It claims to be 100% leakproof, and the mouth of the bottle is wide enough to let you throw in ice cubes. The EQUA app is available for iOS and Android devices, and (like most of these bottles) you just have to recharge the tracker via a USB connector every so often.
EQUA is based in the EU, but they ship directly from their website around the world. Everything is priced in euros, but shipping is free when you spend at least 100€. For reference, the SMART bottle is 74€. But if it's easier to see things priced in USD, you can switch your preference on their website.
Ozmo Smart Bottle
Last but not least, there's the Ozmo Smart Bottle. Like the other tracking water bottles, this one also works alongside an app to help you keep an eye on how much you drink throughout the day. There's a traditional water bottle (called Ozmo Active) that sells for $69.99 USD, as well as Ozmo Java ($99.99 USD), a smart bottle that keeps your coffee warm and can help you balance your caffeine intake and coffee-drinking habits.
Both bottles are available directly from the Ozmo website and should ship to Canada without any problems. Exact delivery costs can vary, though, so watch out for any additional charges at checkout or upon arrival. The bottles often sell out quickly once in stock, but you can sometimes buy them through Amazon Canada.
Sign up for our newsletter
Never miss a deal from Bargainmoose with our daily newsletter