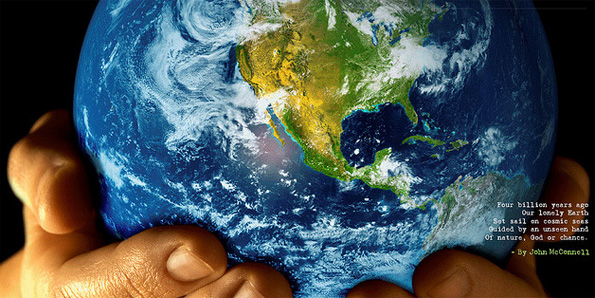 Did you know that the average person produces 390kg of waste per year (Environment-green)? Did you know that 1 in 3.7 adults claim they always reuse things instead of throwing them away or buying new, whereas 1 in 25 do not (rd)?
We've all grown up with, or at least know of, the earth-conscious motto:
It's easy to save money and the earth by buying second hand.  Having furnished part of our living area and most of our basement suite with mostly second hand furniture, I seriously enjoy hunting for bargains by buying second hand.
Here are some of my latest "finds" from Craigslist :
Lacquered solid wood kitchen table with four chairs $50 (reg price $300+)
Stainless steel microwave Danby (used 1x) $25 (reg price $70)
Apartment sized fridge (new) including removal of our old fridge: $320 (reg price $700)
Ikea office chair x 2: FREE (reg price $150 for both)
HP Inkjet printer: Free (I know Inkjet printers aren't worth very much but it was still mint condition!)
Ikea Hemnes day bed with foam mattress: $200 (reg $650)
By buying second-hand off of Craigslist, not only do you save at least 50-70% off the normal ticketed price for items, you get to meet others in your community, you get to practice the skill and art of negotiation, and you get to save the planet by reducing waste, re-using other people's waste, and recycling!
Everything I bought was pretty much still in mint condition.
You can find quality used goods on:
Oftentimes people are moving and can't take their furniture or other goods with them.  Check for "TODAY ONLY" posts or one day posts where you can just go and pick up furniture or other goods that you need for free.  People selling on Craigslist are often open to negotiation. The only frustrating aspect of getting things online is that some people who are selling might be flaky (as are people who are buying).  Patience is key.
I believe this is more common in Eastern Canada and more popular than Craigslist. Same concepts apply as Craigslist.
Salvation Army; YMCA/ YWCA; Value Village; Great for clothes, kitchen goods, books, and some furniture (even wedding dresses!)
In the tradition of Glamor magazine Fashion Do's and Don'ts here are some DO's and DON'Ts to get you started:
Do's
Try and take a friend with you if you're meeting someone in their home for a Craigslist or Kijiji purchase. One time my spidey senses were tingling when this large man locked the door behind him when I was picking up the kitchen table.  He turned out to be a really nice guy, I think it was that locking the door behind him was just an automatic thing he usually did.  I made sure I stuck closer to my car after that!
Do Inspect. Do an inspection to make sure everything works like they say it should.  For example, we made sure the fridge worked by plugging it in.  Do ask questions about how long they've had it and why they're selling.
Do Make Sure You Know the "Market Price" of the item. Being aware of how much that item would normally cost is important.  You should be aware of the price if that item were new, and also the price that other people are selling it for used.
Don'ts
Don't be afraid to bargain or negotiate. If you're inclined to, many people are pretty open about negotiating.  I often say I'll come look at the item and when I get there, I negotiate.  Usually I find this more successful than negotiating over the phone or over email or text.
Don't Buy Used Mattresses. Why you ask?  Because bed bugs tend to enjoy living in mattresses and box springs and if you get them in your home, the cost to eradicate them will be much more than what you saved buying a used mattress!  I know I made this faux pas myself but the people who brought me my Hemnes day bed were from a ritzy area of town where the likelihood of bed bugs is very low.  Still I should have been cautious but buying a new foam mattress from Ikea was just too expensive.
Buying used goods through Craigslist, Kijiji, thrift stores, or garage sales can be very rewarding for your wallet and budget in addition to being rewarding for planet earth.  We can all make a difference by being conscious of the waste we're producing every day and make an effort to reduce that waste by buying second hand or used next time you're shopping for something that you need.
Bargainmoosers, do you regularly buy second hand?  If so, what was your favourite purchase?
(Image credits: Ashish)