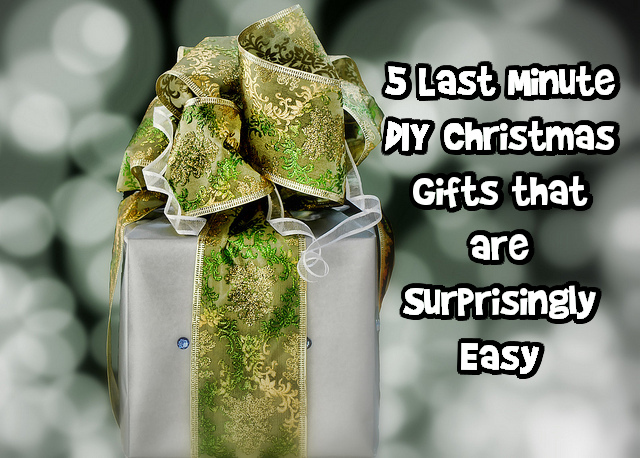 Four of my closest friends and I started a holiday tradition a few years ago, where instead of spending $25 to $40 per person for gifts, we make "Do It Yourself" gifts.  We go away for a girl's weekend trip and talk about our resolutions for next year and exchange our home made presents.  We have all agreed that making the Do It Yourself gifts has been a great idea and I am always excited to see what my friends come up with because we are all creative people, in our unique ways.
This year, my friends of course didn't fail to impress me.  I love all of my Christmas gifts and having something that is home made from my good friends is priceless.  It means more to me than any gift card can!
Also, instead of spending upwards of $150 on gifts for four girlfriends, I only spent $40 this year.  $10 of that went to getting needle nose pliers which I can use for future jewellery making sessions.
So, if you are worried about some last minute gift giving or want to start making your own Do It Yourself Gift, here are five ideas that can get you started.  They are very easy to make and are very easy on the holiday budget.  Even though these gifts are frugal, they are far from scrooge-like!
Gold Hex-Nut Earrings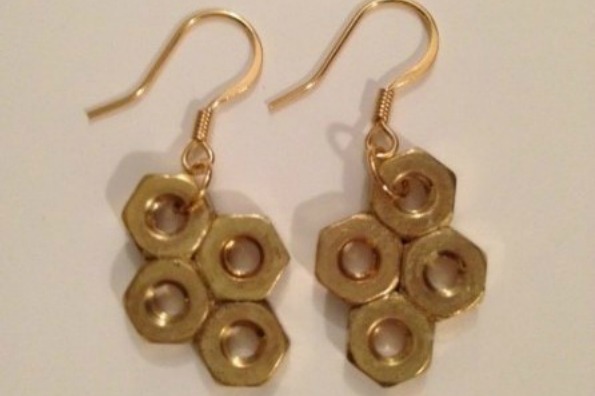 I made these and my friends were impressed.  They are very easy to make and involve a trip to your local hardware store and Michael's (or other craft store).  I got the idea from a previous post of DIY gifts and had the chance to make them this year.  All you need is:
E-6000 jewellery glue ($8 for a pack of five small glue tubes)
Hex Nuts (Brass) (about $0.17 for each nut)
Jump clasps ($4 for a ton)
Earring hooks (about $3.50 for a pack of 3 sets)
Needle nose pliers to open and close the clasps
I made variations and different styles for each friend, depending on their personal style.  I made a bracelet too which looked nice as well.
Infinity Scarf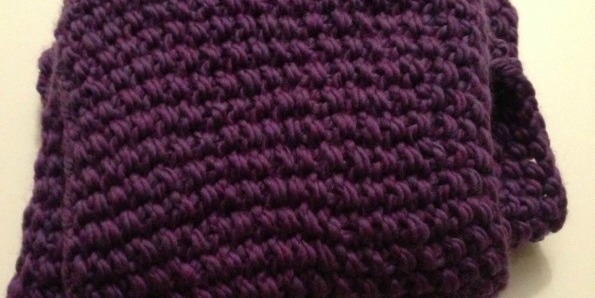 This beautiful scarf took my friend one evening of knitting to make.  An infinity scarf is basically a big circle, it doesn't have ends and it makes for a beautiful elegant look to keep you cozy all winter.  I don't think I would ever be able to make this because I can't even knit a regular rectangle shaped scarf, but if you have the knack for knitting, this is an easy DIY gift.  Here are instructions from instructables on how to knit an Infiniti scarf, as known as winter's hot new accessory.  It's so hot that it'll make you want to dive into an infinity pool! :)
Home Made Granola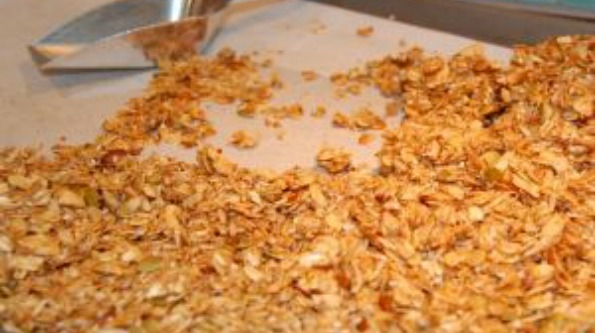 This granola tastes absolutely delicious, especially with thick and creamy vanilla yogurt!  It is a perfect start to the day.  Tis particular granola recipe is from the 100 Days of Real Food blog.
Sharpie Mug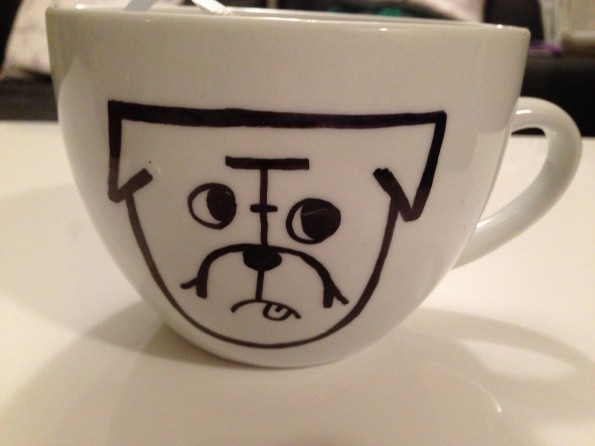 My friend made personalized mugs for each of us with a blank white mug (it's such a wonderful size, it's big enough for soup!) and a sharpie pen.  She baked the mug to make the sharpie permanently absorb into the ceramic.  She added special flair by making white chocolate park and putting it in the cup too.  Here are some instructions on how to make a DIY sharpie mug from the blog Savvy Sugar.  I haven't tried putting it in the dish washer yet, and I have heard that they might not be dish washer safe/ might bleed, but it sure looks cute anyways.
Citrus-Bergamot Body Butter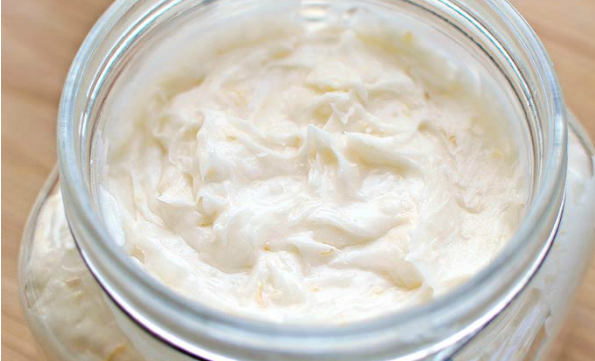 This smells absolutely amazing and invigorating.  Here is a step-by-step guide on how to make this body butter using different essential oils from the blog, She Wears Many Hats.  I personally love the smell of citrus fruit and bergamot (the same smell in Earl Grey tea).  The texture of this is quite solid, but it melts very quickly in your hands.
It's pretty remarkable that although we each had no idea what the other friend was making, we all made something very unique, practical, and special to our hearts!  Something to appeal to each of our senses, taste, touch, smell, and sight (because jewellery is really eye catching, of course).
Readers, have you made these before?  Any other last minute DIY gift ideas?
Photo credit: Kasla