Sign up for our newsletter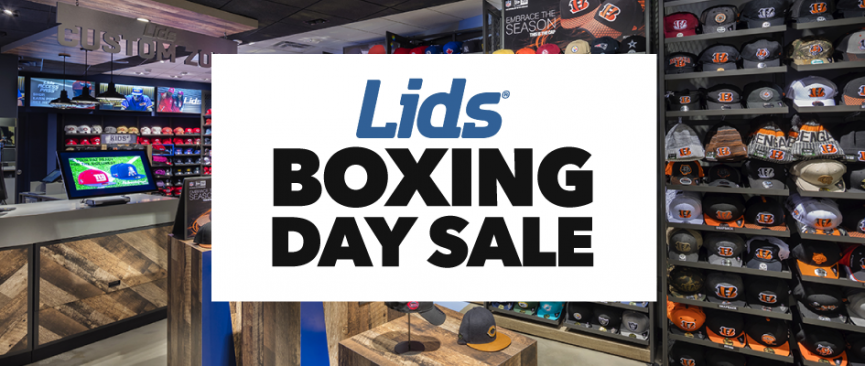 Lids' Boxing Day Sale 2017
We can't wait for Lids' Boxing Day Sale. It'll be here before you know it, so to make sure you're all set and ready to go, we've made a list of the top deals from last year's promotion. We will update you on the best deals as soon as they're leaked!
Click here to see what's on sale now at Lids Canada
Last year's Boxing Day Sale was mod included an extra 50% off on all clearance items. It ran from December 26th, straight through to January 2nd. Here were some of our favourite deals:
2 NHL Hats for $30
25% off all Nike gear
Pittsburgh Steelers NFL Men's Lockdown Half Zip Jacket (reg. $95) reduced to $71.25
and more!
Lids Canada offers FREE shipping on all online orders over $60. So get ready!