Up to 75% off Boxing Days Event @ Well.ca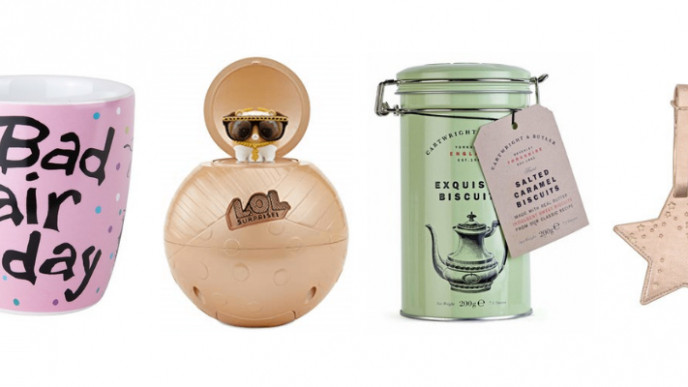 Drumroll please ... one of the biggest and best Boxing Day sales we've ever seen has arrived at Well.ca! They're calling it the Boxing Days event (because it lasts for a few days instead of just one), and it means you can score toys, homewares, gifts, beauty items and much more for up to 75% off!
Officially, the sales run until Dec. 28, which gives you exactly three days to shop – and maybe pick up everything you didn't cross off your Christmas list earlier this month. If you're under a bit of a time crunch, what I'd do is check out their Door Crashers right away, since that's where you can find things like this Pure Anada Natural Mascara for just $8.40, when it usually costs $14.
In all, thousands of different items are on sale, including a few different kid-sized Klean Kanteen water bottles and even this Bathorium CRUSH Charcoal Garden Detoxifying Bath Soak (for $16.49 from $32.99).
Remember that many orders over $35 ship free. Well.ca uses slightly different shipping zones than many other stores, though, so you may live in a "remote area" (that doesn't qualify for free delivery) without even realizing. To know for sure, plug in your postal code on their shipping page and see.
Sign up for our newsletter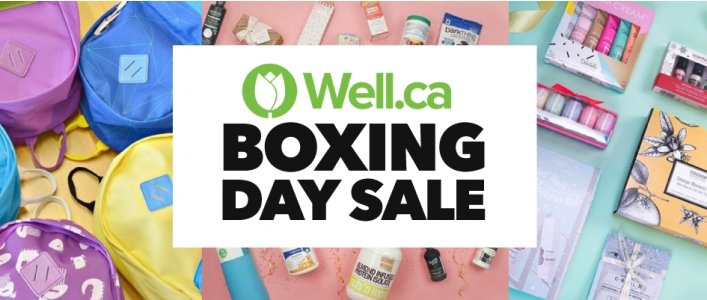 We couldn't be more excited about the Well.ca Boxing Day Sale. Though they haven't formally announced their boxing day deals for 2017 yet, if it's anything like last year's sale, we will be looking forward to offers up to 75% off over 1500 products for this Boxing Day.
While last year's sale included discounts that fell mostly in the 50% off range, we did find several items for a much higher discount. Added bonus: you can receive free shipping on $29 or more.
Here are some of our top picks from last year's sale:
The Danielle Creations My Case Quilted Mobile Phone Case in purple, black, and tealwere on sale from $19.98 down to $2.99 each. This cell phone case fits an iPhone 5 or smaller phone. I happen to have an iPhone 5, so this was a great deal for me.
This Bios 4Ever Glass Tumbler with Band Green Floral was a fantastic little deal. The tumbler is made of glass and it has a green silicone lid. Thus, the tumbler is perfectly reusable and you can drink coffee, tea, and more from it. Originally $8.98, it was marked down to $4.49.
Danielle Creations 7 Piece Roll was another great deal, it came with seven brushes inside a roll-up case. Originally $32.98, for Boxing Day, it was on sale for $16.48.
The Gillette Venus Snap with Embrace Holiday Gift Set, which included the Venus Snap with blade, body wash, and shaving gel was originally $20.96. It was on sale for $14.50. Given that the Venus Snap alone costs $10.98 at Amazon and Walmart, it was a great deal for Boxing Day.

The Compendium Tickle Monster Mitts are made for adults - you simply stick your fingers out the little holes (with flaps) on the mitts and tickle your kid! Originally $22.99, they went on sale for $16.09. The same mitts were $20.37 @ Amazon.
The Tegu Magnetic Wooden Block Set - Jungle is a pretty popular set. Originally $89.99, Well.ca brought the 24-block set down to just $58. The same set was on for $68.66 @ Amazon. These toy deals are super fun as they are better than the prices at Amazon! This KidKraft Noah's Ark Shape Sorter is great for younger children. Originally $34.96, it was marked down to just $23.
Now we can get to my favourite deal of the sale. This Rosy Rings Spicy Apple Oval Sachet was on sale from $30.96 down to $7.50. This sachet of gorgeous natural scents will make your room smell like a freshly baked apple pie. This set includes two oval apple sachets.
There are so many things on sale during the Well.ca boxing day promotion, stay tuned because we will be posting all the best deals for 2017 right here.