Walmart.ca Boxing Day Sale 2017
Updated: Dec 30, 2016
Walmart Boxing Day 2016 PREVIEW!
Droves of folks have been asking us what to expect from Walmart this Boxing Week and guess who's got her hands on their deals?! I'm not pointing any fingers, but I've got to say if it was me, I'd be PUMPED.
Can't wait till Boxing Day? Shop Walmart.ca clearance online now!
Here are a few of the deals that stood out for me:
DVDs and Blu-rays for $5.98 - $13.94
Assorted Playstation 4 or X-Box One Software $29.96
Slowcookers for $24
Kettles, Hand Blenders, and Waffle Makers for $19
Toasters and Coffee Makers for $10
Google Chromecast $35 each
Samsung 55" LED Smart TV for $698
iPad Air 2 (32 GB) for $478
Deals for the kids (if you want to get a head start on birthdays):
LEGO Minecraft Crafting Box $39.97 (regular $59)
Disney Princess Royal Dreams Castle $74.94
My Little Pony Squishy Pops Ferris Wheel Set $10 (regular $19.98)
Nerf Doomlands Double Dealer Blaster $29.86 (regular $64.86)
Num Noms Jelly Bean Gift Box or Art Case $10 (regular $24.94-$26.94)
Up to 50% off:
All Christmas Indoor and Outdoor Decor, Trees, Kitchen and Bath, Sheets or Pre-Wrapped Gifts
Girls' Dresses (selected styles)
Family Sleepwear (selected styles)
Family Novelty Slippers (selected styles)
All Correll Open Stock Dinnerware
Up to 40% off:
Family Sweaters (selected styles)
Ladies' Dresses (selected styles)
Family Outwear (selected styles)
Up to 30% off:
Family Winter Boots (selected styles)
Selected Lego Sets (regular $12.86-$149.86)

Selected Appliances
Deals are going to start rolling out as of December 24th at noon EST so mark your calendars. In line with holiday tradition at my house, it'll be put turkey in oven, followed by four hours of me scoping out the deals online.

If you want to be in-the-know on Walmart Boxing Day deals and other top retailers, be sure to bookmark our Boxing Day deals page.
4 months ago
The Boxing Week Video Game Sale prices are now live at Walmart.ca, and if you were looking for some games to go with that new Christmas console... then now is the time to shop. Select games are now on for $29.96 - and that appears to be the lowest price around right now. Click here…
4 months ago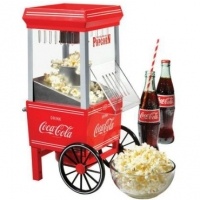 I wish I found this before Christmas - how perfect is this?! The Nostalgia Electronics Coca Cola Popcorn Maker was just added to my cart and is going to be a great addition to our family movie night. It is on for $27.88 down from $39.98 during the Walmart Boxing Day Sale. Click here to…
I was online grabbing some cat litter at Walmart (yes, cat litter! They will ship that to you and is so handy!) and stumbled across a selection of gift sets for half off! These will go very fast so I will provide this main link here, and list only a few of the good buys…
Time to treat yourself! During the Boxing Week Sale Walmart Canada has the Apple iPad Air 2 9.7" Tablet (32 GB) on sale for $478, which is quite a bit lower than other Canadian retailers have this tablet priced at. Click here to shop @ Walmart.ca now! The Apple iPad Air 2 is 32 GB…
4 months ago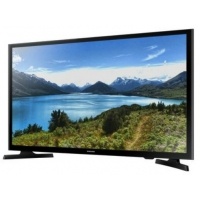 The kids are all settled with their goodies from Santa, and now it is time to spoil ourselves with what Boxing Day sales were meant for! Walmart Canada has some pretty fab deals on TVs as of now, and you won't want to miss out. Prices start at $168 which means I can get a…
Why get just one Disney Princess doll when you can get 11?! The Disney Princess Shimmering Dreams Collection is on at Walmart.ca for $100 down from $129.86. Click here to shop @ Walmart.ca now! So keep 'em all together as a big gift or split them up for birthdays and as a great addition to…

Boxing Day is one of the biggest sale events for buying TVs! Get the Westinghouse 55" UHD Smart TV for $398 down from $598 during the Walmart Boxing Day sale.

This T-Fal Actifry Original Fryer has been on my Christmas list for years - and now I can spoil myself! During the Walmart Canada Boxing Day sale you can get your hands on one for $138.88 down from $198.88.

4 months ago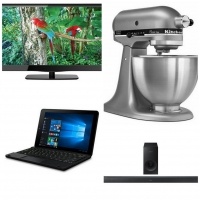 Before the New Year, take advantage of the last major savings event of 2016 - Boxing Week @ Walmart.ca. You can save on TVs, electronics, appliances, video games, and more! Check below for more details and links. (Note that select offers from Samsung may start later, at 7PM ET on Dec 24.) Click here to…
4 months ago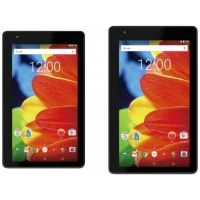 Looking for a tablet to share with the kids? Look no further! The RCA 7" Quad Core Tablet is on sale at Walmart Canada for $50 down from $72 as part of their Boxing Day sale. That even includes shipping and handling. Click here to shop @ Walmart.ca now! The RCA 7" Quad Core Tablet…


Shop Boxing Day a little early! Walmart Canada has the Jenga Rules Game on for $5 down from $10, and it is a great way to spend some time with the family during the cold winter months.
Walmart
Boxing Day deals are right around the corner! Get bargains for tons of items from toys to DVDs to consumer electronics!
Bargain-hunters rejoice! Walmart's online Boxing Day sale gears up at noon on the 24th of December, giving you plenty of time to surf the savings before the in-store Boxing Day sale on the 26th. So put that turkey in the oven and head on over to Walmart.ca for this year's hottest Boxing Week bargains. The offerings this year promise to be good, with deep discounts on a wide range of products including big-ticket items and everyday essentials. And if Santa doesn't deliver everything on your wish list, Walmart will! With FREE SHIPPING on each and every order of $50 or more, you can be naughty and still take advantage of this year's Boxing Week deals! So keep your eyes peeled for those Boxing Week flyers, Canada! Bargainmoose will have those as well as a summary of this year's best bargains from Walmart and www.walmart.ca.