Children's Place Black Friday Canada 2018
Updated: Nov 15, 2018
Up to 60% off Black Friday Deals @ Children's Place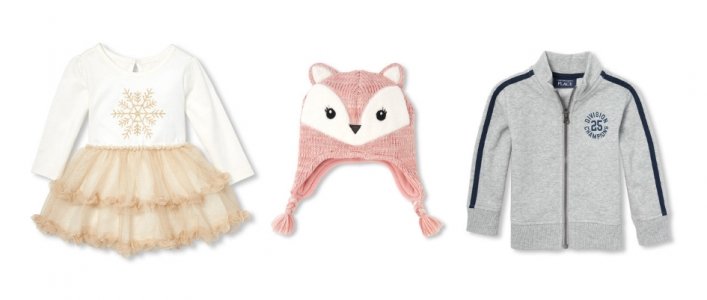 There are always some pretty incredible sales at Children's Place, but these are some of the best we've seen in a long time. Starting today, early Black Friday deals are live on their website – and that means almost everything sitewide is anywhere from 50% to 60% off! Pair that with the free shipping you get with any order, and these are some seriously discounted clothes and accessories.
I don't know how they plan to beat these deals on Black Friday, because this seems to be about as good as discounts can get. During the 2017 Black Friday sale, we saw a lot of half-price bargains from Children's Place, like fleece sweaters, dresses and outerwear for 50% off – so there's a chance we'll see these same sales or something very similar through Black Friday weekend itself.
But if you want to shop now, there are definitely things worth checking out. I mean, how can you say no to this sweet little Metallic Gold Jacquard Cut-Out Back Dress. It comes in sizes for girls, toddlers and babies, with the kids' sizes on sale for just $27.48 each, down from the original price of $54.95.
If you need Christmas PJs or holiday outfits for family photos anytime soon, don't worry about the Canada Post labour dispute necessarily impacting your order. If you want any items quickly, you can always buy 'em online and pick them up in person from a Children's Place store near you.