The Black Friday Sale is Here @ Chapters Indigo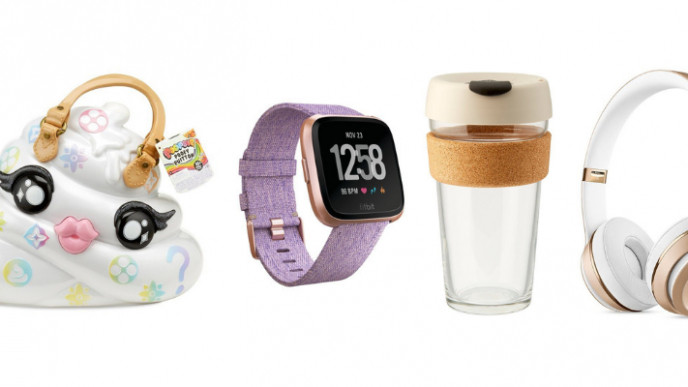 Ready or not, Black Friday is almost here – and and so are the sales I wait all year for at Chapters Indigo. Last year's Black Friday event was amazing to say the least, since that's when we saw some of the steepest discounts at Chapters EVER – and I think it's safe to say they outdid themselves for 2018.
They've been running deals for just over a week now, but the big day has finally arrived. Chapters has teased that this will be their biggest Black Friday sale yet, and they weren't joking. Brands and entire departments are marked down. So what are you waiting for? Dive in!
If you're already starting your Christmas shopping, this sale will definitely help you cross a few things off your list – especially if you're buying gifts for children. Almost all toys sitewide (including LEGO sets) are now 25% off! To give you an idea of what this means, you can now order a Poopsie Slim Surprise Unicorn for $55.96, which is the lowest price I've seen for them yet!
As for the teens and adults on your list – and for yourself – select reading socks are 40% off, Beats by Dre headphones are now 30% off, and S'well water bottles are back on sale and 30% off.
Chapters dropped a few MAJOR hints about all this earlier in the month. First off, we have the dates. Their Black Friday 2018 sale started a day before Black Friday, on Thursday, Nov. 22 and will run all the way until Sunday, Nov. 25, with toy sales ending one night earlier on the Saturday.
Most of their deals are only available online, but they do have an extra surprise for anyone who prefers to shop in-store. If you head to a Chapters, Indigo or Coles location between now and Saturday, I guarantee you'll find something to read on sale. That's because EVERY book is between 10% and 50% off!
But one thing is for sure. Things sell out FAST during the Chapters Black Friday Sale. So if there's something you have an eye on, you might want to sign in and add it to your wish list now. Plus, it doesn't hurt to sign up for their newsletter and bookmark this page to know as soon as more sales drop!
Sign up for our newsletter
Chapters Black Friday Forecast

In previous years, Chapters has offered impressive site-wide discounts, especially ones that reward folks who spend more, such as with their "Buy 3, Get the 4th Free" deal (an awesome deal if you have your eyes on those expensive Creuset mugs!), up to 50% off home decor and fashion items (Matt & Nat wallets and bags have dropped as much as 50% and we've seen the same discounts on super cozy robes!), deep discounts on electronics (we're talking wireless speakers, portable chargers, and oh yes, Beats accessories -- and almost forgot Kobo readers, which have been discounted by as much as $40 in previous years), and toys (they offered $100 off Kidkraft Kitchen sets in 2014!). And with all those products, it's easy to forget about the books! Besides offering 50% off their Top 50 titles, Chapters Indigo also offers online-only exclusive signed copies -- which are pretty much PERFECT for Christmas.
We will be mining through all the best deals and posting them right here, so check back for updates. While you're waiting for Black Friday, current deals are available right now on the Chapters Coupons page.
Frequently Asked Questions
When is the Chapters Black Friday Sale?
Chapters Indigo is starting its Black Friday sale on Thursday, November 23rd, and they'll be offering discounts to customers both in-store at their Chapters, Indigo Books, and Coles locations, as well as online. They'll be pushing through and offering more online-only deals come Cyber Monday (November 27th).
What are Chapters Indigo's Black Friday Hours?
While Chapters hasn't officially announced their opening hours for Black Friday itself, we'll let you know when they do! For now, they're sticking to their regular hours at each location (and they're always open online)!
When does the Chapters Pre-Black Friday Sale start?
This is an easy one, since it's on right now! Chapters Indigo's Pre-Black Friday Sale is a set of online-only deals that you really won't want to miss, especially if you're shopping for Christmas presents! Some of the current sales include 25% off Gifts for Her and 25% off Gifts for Him, as well as deals on cookbooks, ornaments and books!