Up to 75% off Boxing Mega Sale @ Linen Chest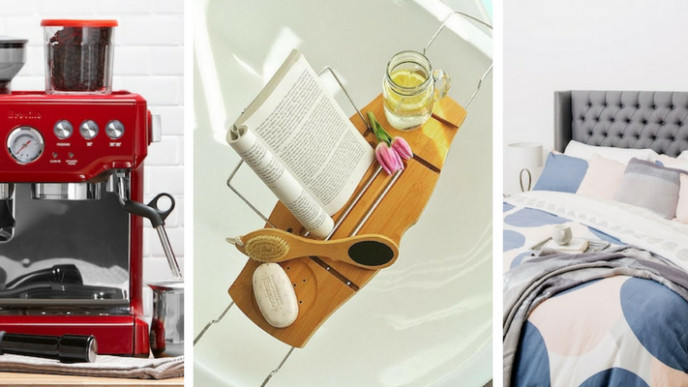 The Boxing Mega Sale is on now at Linen Chest and that means kitchen, bed and bath items, furnishings and appliances are up to 75% off!
It looks like the steepest discounts (i.e. 75% off) are on bedding, but various electronics are on sale for up to 60% off. And I've got my eye on the Trudeau Fiesta Raclette Set for $79.95 (was $139.95). Just think how much easier it will make family meals and dinner parties!
Another great deal they've got is on Nespresso; you'll receive $50 off any Nespresso machine plus $50 of Nespresso coffee! Shop that deal here.
This sale is only on from now until Jan. 6, 2019 or while quantities last, so I'd try to shop soon!
Orders over $99 will ship free, or you can order online and pick up your items in-store.
Sign up for our newsletter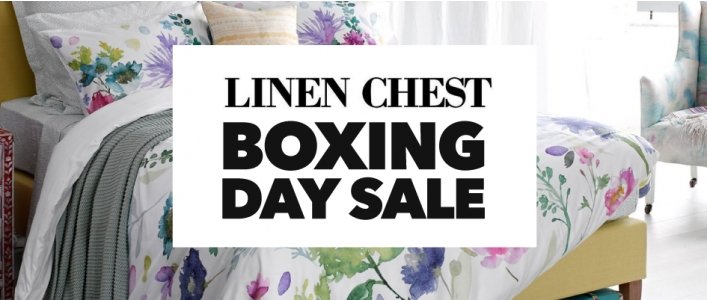 Linen Chest Boxing Day 2017

Linen Chest Boxing Day will be here before you know it, with online-only deals marked down up to 75% off. We're on the lookout for those deal leaks, because they tend to launch them early!
What's cool about this sale is that there is a real-time updater to let you know exactly how many of the items are left in stock.
Here are some of the best deals we found from last year's promotion:
Waterford Logan salt & pepper shaker set - was $139.95, marked down to $69.95
Set of two tempered glass casseroles with covers (1.7L and 1L) - was $24.95, marked down to $12.47
Siena set of six glasses - was $29.95, marked down to $7.43
Ralph Lauren formal affair oval platter - was $212.95, marked down to $147.07
Faux suede stool - was $149.95, marked down to $29.92
Pantone Universe bath collection in Tango Tangerine - was $14.99 to $29.99 per piece and marked down to $2.95 to $5.95 per piece
Whether you need wedding gifts for next year or want to freshen up what you have, this Boxing Day sale will undoubtedly have something in the kitchen, linens or bathroom department that will suit your needs.
A fact I just realized, which makes this deal super sweet, is that shipping is free with no minimum. Here are some more stores that have free shipping, no minimums.