Cabela's Canada Boxing Day 2018
Updated: Dec 26, 2018
The Boxing Week Sale is Here @ Cabela's Canada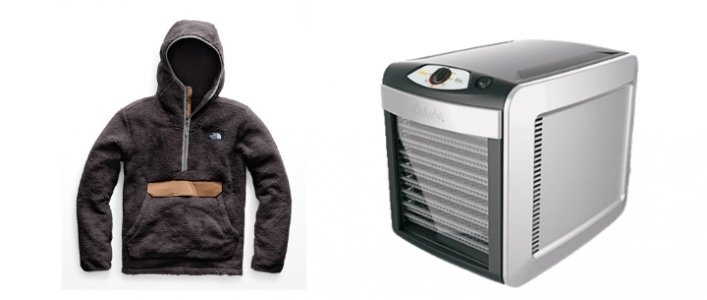 If you're big on the great outdoors or know someone who is, Cabela's is the place to shop. And until January 1, 2019, you can save big by shopping their Boxing Week sale!
Even if you're not into hunting, fishing, camping or being outdoors, you're likely to find something that'll catch your eye here. For example, a nice, warm North Face jacket that's $100 off, or enjoy some Wabash Amish Country Gourmet Popcorn for cozy nights indoors!
And if you like to make your own dried fruit and vegetable snacks or jerky, take a look at Cabela's 10-Tray Deluxe Dehydrator. In this sale you can get it for $119.99 instead of the regular retail price of $249.99.
Get your order in ASAP so you don't miss out on these deals.
Orders of $49 or more will ship free with the code BOXINGDAY.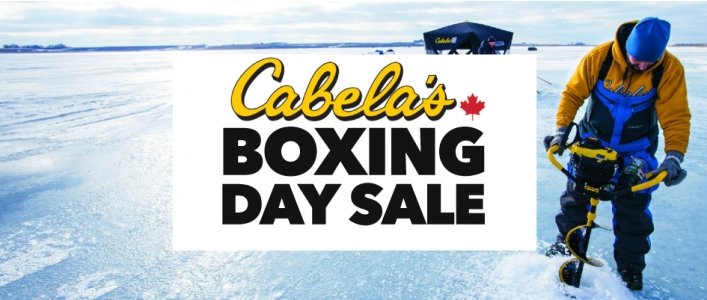 Cabela's Boxing Day Sale 2017
Holy smokes, Cabela's Boxing Week is going to be here in no time! It typically runs December 26th at 6 am and lasts through to January 6th. We loved some of the deals from 2016 and can't wait to announce those included in this week's sale.
Here are some of our favourite deals from last year's sale:
$250 off Cabela's safes by Liberty
50% off Eskimo Ice Anchor Power Drill Adapter for $9.99 (reg. $19.99)
Frabill Trekker Max Two-Man Ice Shelter for $399 (reg. $799.99)
50% off Men's Realtree Hoodies for $35.99 (reg. 69.99)
Masterbuilt 30" Sportsman Elite Electric Smoker for $219.99 (reg. $289.99)
Ruger 10/22 Semi-Automatic Rifle with Scope for $399.99 (reg. 459.99)
Simmons Rangefinder and Binocular Combo for $169.99 (reg. $299.99)
Cabela's will release their Boxing Week e-flyer soon for 2017, and we'll be releasing it as soon as it goes live. Their Boxing Week Sale starts on December 26th, and you can get a good deal on a new shotgun, scouting camera, radios, camp chair or just some gear bags.