Ardene Boxing Day Sale 2018
Updated: Dec 26, 2018
Up to 70% off for Boxing Week @ Ardene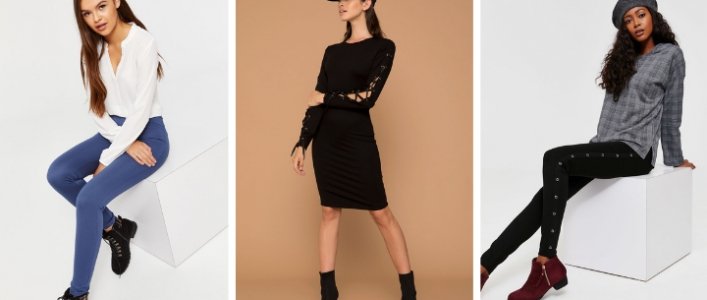 Okay, Ardene's Boxing Week Sale is BIG with up to 70% off sitewide!! You have to check out these deals!
Unlike some sales where you really have to dig for the maximum discounts, Ardene has a bunch right up front. Take this Glen Plaid Sweatshirt, it's been marked down to $9.97 from $29.90 (that's 70% off)!
Or use this sale to grab this Kendall & Kylie Midi Lace Up Dress for $14.97, marked down from $49.90.
Another must-see are the Ponte Knit Leggings that you can now get for only $9.57.
As I'm sure you've figured out, there's a lot to shop, and some really amazing prices here. So make the Boxing Week sale at Ardene a priority because sizes won't last long at these prices.
Shipping will be free for orders over $25.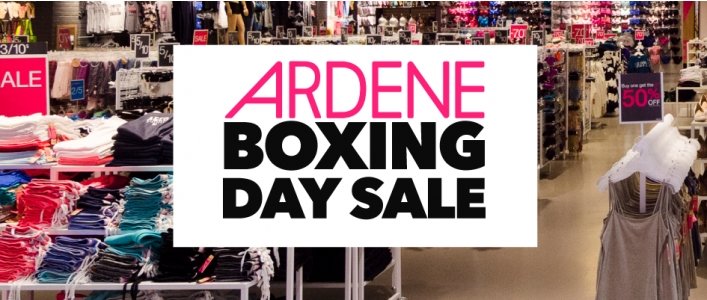 Ardene's Boxing Day sale is right around the corner, and we're predicting some killer deals. If it's anything like last year's sale, there will be an entire selection of clothing that is exactly 70% off their original price.
During last year's boxing week sale, Ardene also offered free shipping on all orders of $30 or more. This is a lower minimum than usual and it should be easy to reach it!
Some of our favourite deals from last year included:
An Olive Puffer Jacket that regularly retails for $69.50, down to $20.85
A Black Faux-fur Jacket that was originally $59.50, came down to $17.85
A Midnight Black Down Jacket that was originally $59.50, was marked down to $17.85
A Black Leather Jacket with plaid liner was originally $44.50, you could score this jacket for just $13.35.
You gotta move quick on this sale because the sizes are always quite limited! It is worth going through the entire sale looking for your size as the discount at checkout is so steep. Visit us again soon for updates.