Well.ca Black Friday 2018
Updated: Nov 23, 2018
Up to 75% off Black Friday Doorcrashers @ Well.ca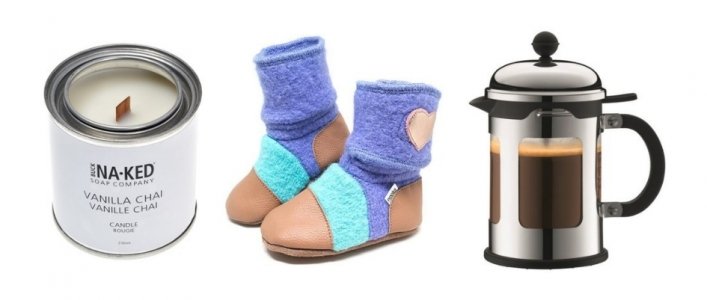 Instead of just one day, Well.ca is stepping things up this Black Friday with an entire week's worth of sales. Every day, they released a new round of deals that were only available for 24 hours – and they just stepped things up. Since Black Friday is here, they launched their biggest sale of them all.
For the next few days, there are thousands of items for up to 75% off! The sale includes toys, baby supplies, water bottles, cosmetics, snacks, cosmetics and so much more – so what are you waiting for?
Honestly, no matter what you're shopping for this weekend, it's worth at least taking a peek at these deals. To start with, almost ALL toys are 40% off – including the toddler-sized Hape High Seas Rocker.
But if you're shopping for yourself this Black Friday, you might want to take a walk down the virtual accessories aisle – because select Matt & Nat bags are 30% off! And if you need a new water bottle (or plan to give one as a gift), know that some S'well bottles are 30% off, too!
There's one other sale that popped up last year, and I spent the last few months hoping it would come back. The Honest Company products are up to 50% off! This means diapers, baby wipes, shampoo, conditioners, lotion and even bundles are at some of the best prices you'll see all year. So if you or somebody you know loves their products, it's time to stock up!
Well.ca Black Friday
Get all your shopping done in a single place at the Well.ca Black Friday event. On Black Friday, Well.ca pulls out all the stops, offering hundreds of "door crasher" deals, pre-Black Friday gifts-with-purchase incentives, and that's on top of the already mind-boggling discounts that go as high as 75% off. Well.ca is Canada's virtual one-stop-shopping destination for everything from household essentials to baby supplies, to diet and fitness supplements, to beauty and skincare supplies, to personal care products. With an impressive variety of socially and environmentally responsible brands, like Dr. Bronner's, Burt's Bees, Butter, and Live Clean, Well.ca is a popular destination for more than just smart parents.
Well.ca Black Friday Forecast
On Black Friday, we will be expecting some of the same door crasher and insane discounts that they've offered in previous years. Some favourites include 30% off Baby Bjorn Carriers and Bouncers; up to 40% Off Melissa & Doug Toys; and 30% off cleaning products like Method, Seventh Generation, and Attitude; 25% off baby snacks like Baby Gourmet and Love Child; and 30% off select bags from brands like LUG or Umbra. The best part about Black Friday at Well.ca is that you'll not only find great deals, you'll find them on products you know and trust.
You can also check in on Well.ca Black Friday deals through their Well.ca Black Friday page, or their main social media pages on Facebook and Twitter. And if you can't wait until Black Friday, check in on the latest deals on our Well.ca Coupons page.