Peoples Jewellers Black Friday 2018
Updated: Nov 24, 2018
Up to 50% off Black Friday Sale @ Peoples Jewellers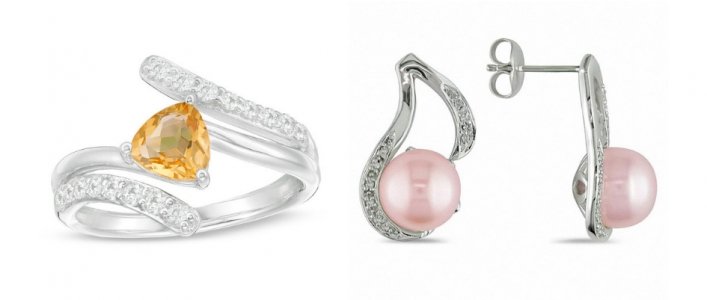 Black Friday isn't over yet, because almost everything is still on sale at Peoples Jewellers! Their Black Friday Specials officially launched a few weeks ago, and all kinds of pieces – including items that would make great Christmas gifts – are up to 50% off! There are hundreds of items marked down, so what are you waiting for?
So if you're planning to buy jewelry soon – whether for yourself or someone special – these deals are worth checking out. There are even a few things I never would have expected to find on sale, including some really incredible Disney pieces. One of my personal favourites features 10K rose gold and sterling silver. This Mickey Mouse & Minnie Mouse Diamond Interlocking Bolo Bracelet is marked down to $359.25 from $479.
However, that's far from the most remarkable deal here. I can't believe how many necklaces, rings and earrings I saw for half-price – or better. I adore this delicate Sideways Arrow Anklet (in 14K Gold), and it's down to $199.99 from the original $299 – which makes it just under $100 off.
Officially, most of these deals run until Nov. 24 – and that's today! So if there's anything you were thinking about buying (or if you wanted to drop a few hints for Christmas), this is your last chance!
People's Jewellers Black Friday

Let it snow diamonds this holiday season and get more sparkle for your buck at Peoples Jewellers Black Friday Sale. The mid-priced jewellery retailer is the largest seller of diamonds, fine jewellery and watches in Canada, with an incredible selection of timeless, quality pieces. With amazing Black Friday specials of up to 40% off, you can get all the gifts to make everyone feel special.
People's Jewellers Black Friday Forecast
Previous Black Friday Deals at Peoples Jewellers looked like this:
Pearl and Diamond earrings reduced to $75.99
Diamond Solitaire Stud 10k Gold earnings only $49.99
Birthstone 10k gold ring for only $229.99 from $329
You can also check in on Peoples Jewellers Black Friday deals through their main social media pages on Facebook and Twitter.