Black Friday Sale: At Least 40% off @ Crocs Canada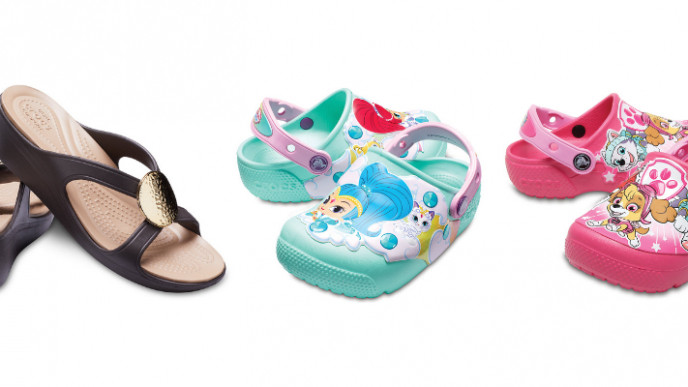 Black Friday deals started a week early at Crocs Canada, and they're not slowing down anytime soon. In fact, it looks like the big Crocs Black Friday sale is already here! For the next week, almost EVERYTHING sitewide is 40% off or more – so this is the best chance you'll get to save on clogs, sandals and even boots.
The Black Friday Doorbusters we've all been waiting for are here, and you don't even need to wait until Friday to fill your cart. You might want to hurry, though, because some styles won't stay in stock for long!
No promo code is needed, so you can just start shopping. All sale prices are as marked, so you'll see right away how much you save on any given pair of shoes. Officially, this promotion runs until 11:59 PM MT on Sunday, Nov. 25, 2018 – so it's safe to say this is their major Black Friday sale for the year.
If you're planning a family vacation over the holidays, you might want to pick up a pair of these extra-comfy Women's Cleo V Sandals (which are down to just $19.99). And for the guys, there's the MODI Sport Flip. These sandals almost never seem to go on sale, but they're now only $17.49 a pair!
It's not just sandals and clogs on sale, either. If you still need a pair of cute ankle boots to get you through the fall (and who doesn't?), these Women's Leigh Suede Wedge Shooties are half-price and just $47.49.
We saw a very similar sale in 2017: 40% (or more) off pretty much every pair of shoes they had in stock – including winter boots and some of their most popular sandals. I'm not ready to make predictions for their 2019 Black Friday deals yet, but I definitely see a trend here. Maybe we'll get 40% off next year, too!
Sign up for our newsletter