Up to 50% off Christmas Trees & Decorations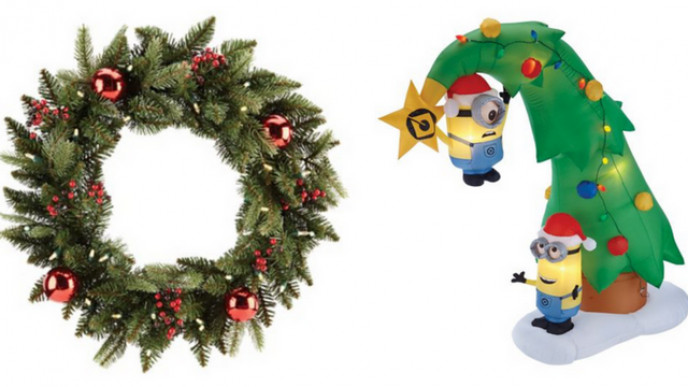 Canadian Tire's official Black Friday sales might not be live online yet, but their Christmas Digital Flyer is! The flyer includes major savings on everything you need to get your home ready for the holiday, including Christmas trees, ornaments and even outdoor inflatables for up to 50% off!
It's not often we see these kind of sales before the holidays, so I'd take full advantage of this chance to grab whatever you need before Christmas!
You might get lucky and find something that's even more than half-price, like this Noma Fibre Optic Potted Tree, 4 ft for 65% off!
Check out more of the best deals:
Canadian Tire doesn't offer home delivery, but you can order online and pick up in-store for free!
Canadian Tire Black Friday
Get ready for Black Friday Weekend Deals! Deals will be available online and in-store. Black Friday deals from Canadian Tire will be happening online and in-store from the 24th November 2017. Canadian Tire typically offers deep discounts and their lowest prices of the year across its product ranges, enabling you to save up to 60% off original prices on Black Friday. This four day event starts on Thursday, November 24th and runs till Sunday, November 26th. Followed by the one day Cyber Monday sale on November 30th. Stores will be open as early as 7AM EST on Thursday and Friday. Be on the lookout for special Black Friday Canadian Tire flyers,detailing in-store deals.
Canadian Tire Black Friday Forecast
Previous Black Friday deals at Canadian Tire have looked like this:
Over 70% in savings on Lagostina, Mastercraft, Kitchen Aid and many other brands
Save up to 60% on toys and Christmas decorations
Up to 50% off home furnishings
Savings of up to 75% on Kitchen products
20X E-Canadian Tire money coupon on store purchase
We will be mining through all the best deals and posting them right here, so check back for updates. While you're waiting for Black Friday, current deals are available right now on the Canadian Tire Coupon page.