Toronto Direct To Honolulu on Air Canada Only $237 + Taxes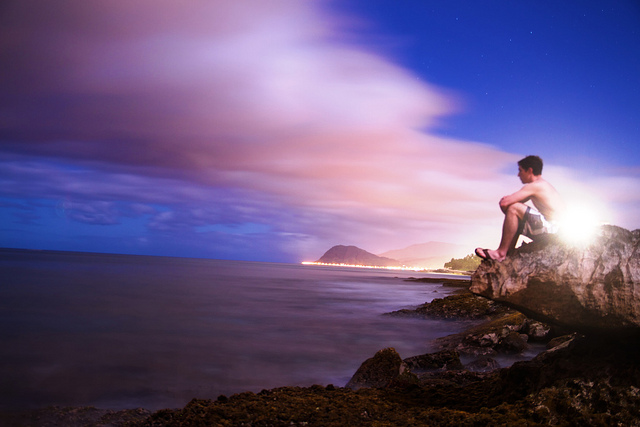 At first I didn't want to share this deal because I was scared that everyone would book and the price would go up, but my better senses came forward and I decided I couldn't not share this with my fellow Moosers. If you've been dreaming of Hawaii as a bucket list destination, but think it is too expensive, think again. I found a direct flight from Toronto to Honolulu for only $237 on Air Canada.
In the fall I was sitting at LAX, heading home from a conference. While I was in one of my favourite places in the world (California), I was a little envious of those tanned bodies getting off a flight from Hawaii. I decided since I was sitting there anyway, I would check how long the flight from Toronto was and the cost. I was shocked to see that Air Canada does a direct flight from Toronto in the winter months. The flight I found at that time was around $700 each way.
So, I moved on and didn't think of it again until I was talking with my mother, who didn't believe me that there were direct flights from Toronto. She was sure you had to go to Vancouver or California and go from there. Then, my mother-in-law also thought that a direct flight couldn't be right. I, being me, had to prove them wrong.
In doing my research, I found that Air Canada flies direct from Toronto on a 10.5 hour flight to Honolulu on Wednesdays and Sundays during the winter. I was giddy when I found a flight for only $237! Taxes and fees to fly there added up to a total of $333. On the way home, my base far was also $237, but I got a grand total of $603. I think $600 is a pretty amazing deal for 21 hours of flying to an island!
This isn't a sale, but I thought it was a sweet deal that needed to be known. If I wasn't already heading south in a few weeks, I'd be jumping on this flight for my family. I looked into prices for accommodations and they run the range, but if you want budget, consider renting someone's home and walk to the beach.
The funny thing that is after doing all this research, I saw an article this weekend that Obama visited Eddie Vedder while they were both vacationing in Oahu (which is where Honolulu is located) and I thought, if its good enough for them, it would definitely be good enough for me! I searched for a February 25th departure, which is the date that these prices came up for me. You may find even cheaper on other dates.
Photo credit: Zach Dischner
(Expiry: Unknown)