Wagjag Canada: $39 For 6pk OxygenPlus ($75 value)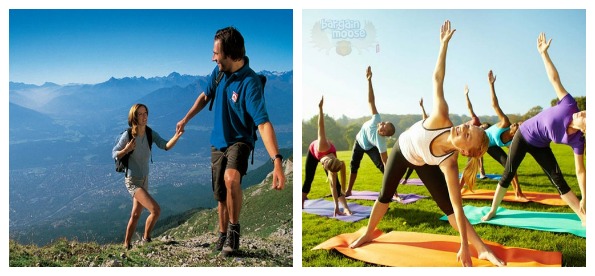 Pick up a six-pack of O+ Skinni Canadian Sport - Natural at Wagjag Canada for $39 with shipping included. This package has a $75 value; therefore, you are saving 48% on the original retail value (including shipping).
OxygenPlus (the manufacturer) sells the six-pack of O+ Skinni for $69.99, which means that the shipping is valued at $5. You have heard of oxygen bars, where people go to get a shot of oxygen to stimulate their lungs, relieve headaches, and energize their body. Consider this your oxygen bar to go. These transportable canisters each contain over 50 breaths of 95% enriched oxygen.
The can is about eight inches tall, so you can easily transport it in most winter jackets, backpacks, or gym bags. I did a little digging and found out that the canisters are not approved for air travel (on board), but you can check them in your luggage underneath. That is unfortunate, because in the middle of a twelve hour flight, with air that has been recycled by a couple hundred mouths, is exactly when I would like a shot of pure oxygen.
I am not sure how many of the claims about pure oxygen are true and how much is hype, but I do believe this would have benefits during winter sports that involve higher elevations. Skiing and snowboarding come to mind in particular, because the pros often go to high elevations where the oxygen level is much lower than it is down here. With a canister of pure oxygen, it could help them breath better and have a better run because oxygen feeds the blood (and the blood feeds the muscles).
I did a little price comparing, but no one came close to the Wagjag Canada deal. Target.com has a three-pack of the Oxygen Plus 3-Pack O+ Skinni Natural for $35.97 US. They do not ship to Canada. Also, here you have half the amount of product for almost the same price as the Wagjag Canada deal. Newegg.ca sells the six-pack for $69.99 with free shipping, which was the best other deal I could find.
The product will arrive within four to six weeks of deal closing date. There is a limit of ten per person. Taxes and shipping are both included, so there are no additional charges.
Have you ever tried pure oxygen before? If so, then I would love to get your feedback on how it tastes and how it made you feel!
(Expiry: 21st August 2014)