Babyproofing Plus: Britax 15% Off Sale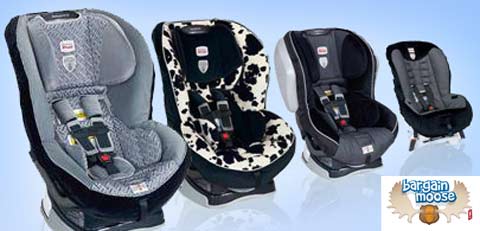 BabyProofingPlus.com is a Canadian retailer that sells more Britax car seats than anyone else in Canada!  Until the 15th January 2011,  they are offering 15 % off all Britax products. They also offer free shipping on Britax car seats (some exceptions apply).  Britax sales don't happen that often, so if you are looking for a car seat or stroller, now is the time to buy!
If you are shopping for a new stroller, the small B-Nimble Stroller is $219.95 (now $186.95).  If you want a more deluxe model, the B-Ready Stroller is $529.95 (now $450.49).  With the B-Ready stroller, you also have the option of adding a second seat for $159.95 (now $135.95).
If you are looking for an infant seat, child car seat or booster seat, Britax is a great brand to buy. We have used the Marathon 65 Child Carseat ($299.95, now $254.95) for both our kids and have been very happy with it.
Other car seat models available are the Next Generation Advocate 65 CS for $399.95 (now $339.95), the Next Generation- Boulevard 65 for $339.95 (now $288.95), the Chaperone Infant Car Seat for $269.95 (now $229.49), and the Parkway SG Booster Seat for $139.95 (now $118.95).
(Ends 15th January 2011)