Sears Canada: Delta Hutton 3-in-1 Crib Just $99 (Reg. $350) - YMMV (HOT!)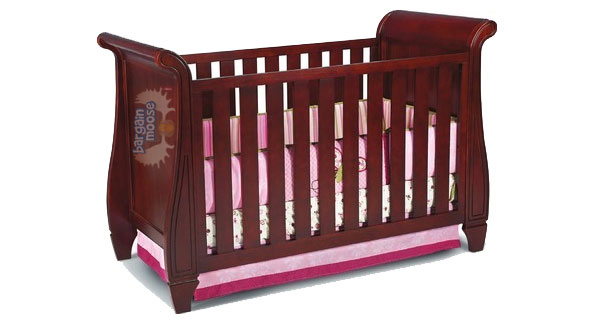 This morning, Ivan blogged about a $150 deal on GreenPan 11-pc cookware set that is on today only, but I have also found another super hot deal on a 3-in-1 crib but it's in-stores only. If you hurry, there is a chance that you could get the Delta Hutton 3-in-1 crib for just $99 because of a flyer error. It was supposed to be on sale for $199 from an original retail price of $349.99.
I first came upon this deal on a BabyCenter thread and while it's valid all over the country, it is selling out super quick. In fact, it's already sold out online and many people have been lining up at Sears as well, but I'm letting you know about it because there is a chance that you could still get it.
You could try your luck by either dropping by a Sears store in person or you could always try calling. Personally, I would prefer to drop by just because there is a higher chance of securing one of the last remaining ones and I haven't had the best experience in calling my local Sears store for information in the past.
It might be a good idea to either bring the Sears flyer with you in-stores or at the very least, show it on your smartphone if you run into any trouble. Your store should honour the printed price and the only hitch you might run into is that this crib might already be sold out.
Considering this crib was originally priced at $350, it's definitely an amazing deal as it puts it at a 72% discount. As a 3-in-1 crib, it can be transformed from a crib to a toddler bed and finally into a regular daybed. It's also recommended to only use it until your child is 15 months. Out of the 5 reviews on Sears' site, the Delta Hutton crib has garnered a general consensus of 4.6 stars out of 5, with positive reviews like this one:
Crib was easy to assemble, taking my wife and I about 20 minutes to have the crib ready for use! Crib is sturdy and matches the room we have quite well.
Moosers, we would love to hear from you in the comments section; be sure to let us know if you manage to secure this deal at Sears!
(Expiry: 5th October 2014)