By Nature Canada: Get Ready for Summer Naturally and Save Up to 50%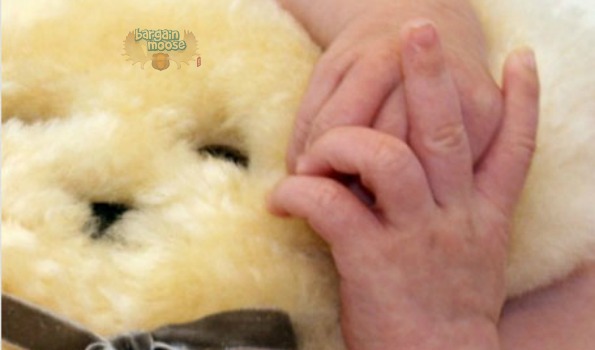 By Nature Canada is having a Winter clearance sale on now, with more than 50% off some items.
I've shopped at By Nature for years, back when it was called Parenting By Nature. I love the natural items they have and their service was great. Reading their policies I also see that if you find a lower price for an item they have in their store,  you can email them and see if they'll beat it. That is a rare service for such a small store.
Their Winter clearance sale is not just on Winter items, but on a whole range of pregnancy, baby and child items.
Get prepared for those long days of sunshine that I promise are coming with Badger unscented sunscreen. This sunscreen is SPF 30 and made with natural ingredients, not chemicals. It uses zinc oxide as a sunblock and has other organic and natural ingredients like cocoa butter in it. If you have never heard of the Environmental Working Group, they have a cosmetic database called Skin Deep, where they rate products based on their toxicity. Sunscreen is a tough one because we want to protect against skin cancer, but not use chemicals. Badger has the best rating you can get, with very little toxicity. They say this is a best seller in the summer, so you might as well buy now to avoid it being back ordered and having to wait and use something else in the mean time. Now only $14.98, regularly $21.98.
Another product you need to have, but don't want because of the chemicals is bug spray. Green Beaver has an outdoor spray that is natural and made without chemicals and DEET. It is safe for kids and pets and the environment and is biodegradable and sustainably harvested. I had a dog who was very allergic to insect bites and I needed something for her that she couldn't lick off and get sick. I bought this and the bugs left her alone and it didn't matter if she licked it. Regularly $21.98, now $14.98.
If you don't use reusable stainless steel bottles yet, I think you should. Klean Kanteen was the first reusable bottle I ever bought and I have found it the best. It doesn't get a smell or taste to it like I find some other cheaper ones do. It is strong and thick and can take a bit of a beating. On sale now for $18.98, regularly $21.98.
Shipping is free on orders over $149 or more, or $9.95 for orders under $50.
(Expiry: Unknown)