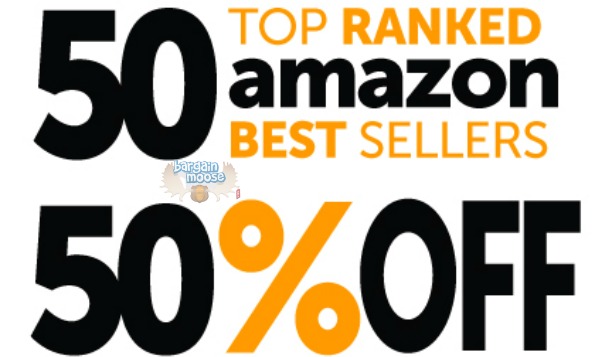 Get 50% off fifty Amazon bestsellers at BookCloseOuts Canada right now.
The books for sale here are not the current bestsellers, but they were bestsellers on Amazon at some point. There are some great titles here and the great thing is that the 50% off is off the already-reduced prices.
Some of the titles I'd like to pick up include:
5 Very Good Reasons To Punch a Dolphin in the Mouth - the Oatmeal's hilarious how-to guide with handy and very quirky advice. Was $14.99, now $2.99.
Eat This, Not That 2013 - a practical and easy to use tool that tells you what not to eat and what to eat instead. Was $19.99, now $3.99.
Half-Broke Horses: A True Life Novel - the true life story of the writer's grandmother. I've read this story and it is amazing. Was $16, now $3.49.
The Wine Bible - the name says it all. Was $14.95, now $4.99.
As an added bonus, Bargainmoose has three exclusive coupon codes for bookcloseouts that will save you anywhere between $5 and $20, depending on how much you spend on your order.
Shipping is $3.99 per shipment, plus $0.75 a book.
(Expiry: Two weeks)
Bargainmoosers, what's your favourite bestseller? Let me know in the comments below.