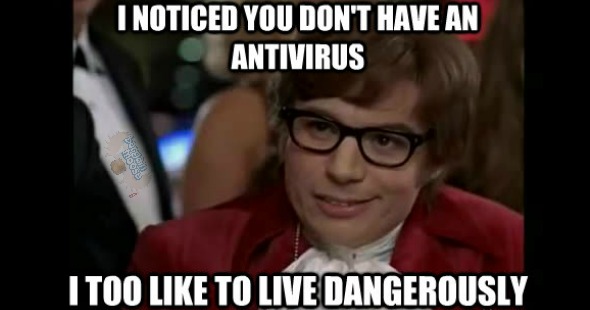 Best Buy Canada has their Power Hours sale on right now. This promotion goes on for a total of 38 hours and will provide you with great savings on electronics, accessories and software. In particular, the McAfee Total Protection 2015 Premium is on sale from $79.99 down to $29.99. This program can be installed on 3 different computer, which equals out to $10 per computer or laptop. You'll even get free shipping.
Everyone knows that with computers and laptops comes viruses. There is nothing more frustrating than trying to rid your device of viruses, so why not prevent the issue altogether? Shop this Best Buy Canada Power Hours sale to get your desired savings on electronics and more. In particular, if you are looking for software to battle and prevent viruses - then check out the McAfee Total Protection 2015 Premium for just $29.99. That is $50 off the regular price of $79.99. Not to mention that this is the lowest price around for this McAfee Total Protection 2015 Premium software. Just take a look at what other Canadian retailers are selling this product for:
So as you can see, this is the lowest price around for this product. I have relied on McAfee to keep my computer safe for years. I prefer them over Norton any day, but that is personal preference of course. From previous blog posts, I can see that Avigayil does not recommend their browser add-on, which I have never tried. She says that it slowed her internet down to a crawl when she had more than 8 tabs open. This software includes the following features:
parental controls
web-safety tools
anti-virus
anti-spam features for your inbox
McAfee Mobile Security
firewall
and more
If you have more than one computer in your household, this McAfee program is definitely the way to go. The single computer program is $19.99 which is double what you would pay per computer by making this purchase. This is not simply a download of the program. You will actually receive a box pack for this McAfee program. BestBuy.ca even offers free shipping on all orders over $25, so this item will be sent right to your home with no extra charges.
(Expiry: 19th May 2015 at 10AM EST)