August 1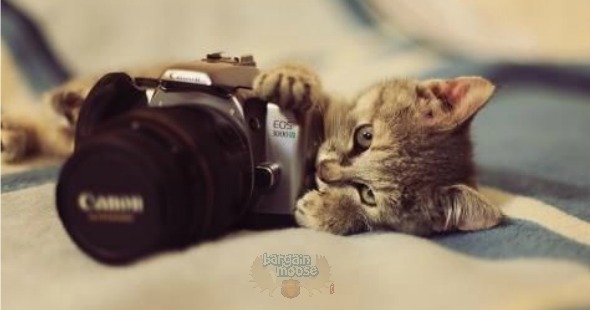 I had recently wrote about the photo print promotion at Costco.ca, where you could get 4×6 photo prints for just $0.10 each. Not to mention you must be a Costco member to enjoy that price when the promotions arise. Right now, Shoppers Drug Mart Photo Centre has one-upped that promotion. For just two days, you can get 4×6 photo prints for just $0.09 at ShoppersPhoto.ca. The catch? You must print 100 or more and this offer is only available online, only on August 1st & 2nd.
This weekend, Shoppers Drug Mart Photo Centre has a promotion on their 4×6 prints. On August 1st and August 2nd, you can pay just $0.09 for each 4×6 photo you have printed, with a minimum of 100 photos. ShoppersPhoto.ca usually charges $0.19 for their 4×6 photos. So paying just $0.09 is more than half off the regular price. Not to mention it is a lower price than any other Canadian photo print retailer. Just take a look at my quick price comparison:
Don't forget that you also earn Shoppers Optimum points with every purchase you make. There are some other promotions going on right now at Shoppers.ca as well, if you wanted to add a little more "oomph" to your shopping cart or have different ways to display your precious memories. The other promotions at Shoppers Photo Canada include:
40% off all photo books
35% off all greeting cards
25% off desktop plaques
and more
There are a couple of potential downfalls with this offer, but neither of them would deter me from ordering my photo prints from ShoppersPhoto.ca. Unfortunately Shoppers Photo Canada takes between 7 and 10 business days to have your order ready. The other set back is that there is no shipping option. You must pick up your order from your local Shoppers Drug Mart Canada location. This doesn't really scare me off because my closest Shoppers is only a 5 minute walk or a 2 minute drive. With this weather, I would enjoy my walk to pick up my pictures.
Don't forget that this offer is valid online only. Last time this promotion was around, I walked into my local Shoppers location trying to get the price listed just to be disappointed. You will also need a minimum of 100 photos to print, but I easily have 5000 images in my phone so I am sure selecting 100 will be no problem for us Moosers. We also just got a new kitten, Simon, so I have at least 100 photos of him already. That puts your minimum spend at about $9 before any taxes, which really is not bad at all for 100 photos. You can only print 200 photos per session, but there is nothing stopping you from having multiple sessions.
(Expiry: 2nd August 2015)