Air Canada Coupon Code: 15% Off select flights within Canada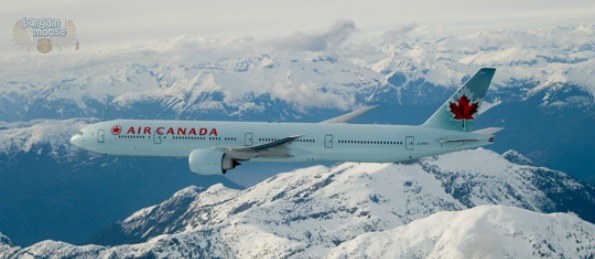 Air Canada is offering 15% off select flights across Canada when you book today or tomorrow.
Click here to book your next flight @ Aircanada.com now
Coupon Code: TOGETHER
Discount: 15% off
Expiry: 29th May 2014
This coupon is for routes within Canada excluding the following routes:
Toronto city's airport - Montreal
Toronto Pearson - Montreal
Toronto Pearson - Ottawa
Toronto Pearson - Thunder Bay, ON
Toronto Pearson - Timmins, ON
Calgary - Cranbrook, B.C.
This coupon is valid for tango fares booked on Air Canada, Air Canada Express, and Sky Regional Inc. flights. With this coupon, you can actually travel between the 2nd of June 2014 all the way to the 10th of February 2015. However, there these blackout dates apply: October 10 to October 13, 2014 and December 18, 2014 to January 13, 2015.
Sometime within the next ten months, we are planning on visiting my husband's brothers in Hamilton. Usually it is better timing flight-wise (and often cheaper) to fly into Toronto Pearson rather than try to get a flight directly to Hamilton. Nanaimo weather can also be unpredictable and planes do not leave if the fog is too thick. So I think we would ferry across to Vancouver and depart from Vancouver. I checked out what a flight from Vancouver to Toronto is running these days, and I could pick up a round trip ticket for $587. If I was flexible with my dates, I am sure iI could do better.
As always, Air Canada coupon codes are located on our forum.