Sony Entertainment Network: Up To 50% Off Select Grand Theft Auto Titles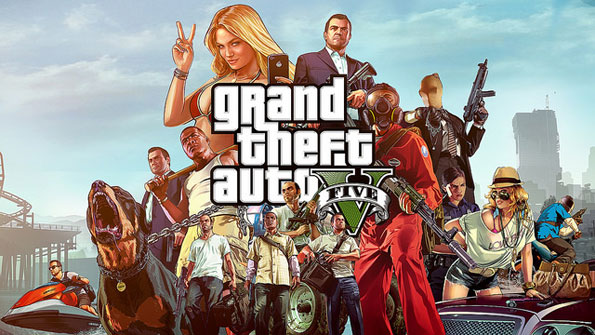 Love Grand Theft Auto (GTA)? The Sony Entertainment Network is currently offering selection of 11 GTA titles for up to 50% off but hurry as there is no knowing when prices may be increased.
Here are all of the 11 titles that you can chose from and their prices:
Grand Theft Auto V: $29.99
Grand Theft Auto IV: $4.99
Grand Theft Auto Episodes from Liberty City: $5.99
Grand Theft Auto San Andreas: $3.99
Grand Theft Auto Vice City: $2.49
Grand Theft Auto 3: $2.49
Grand Theft Auto Liberty City Stories: $4.99
Grand Theft Auto Vice City Stories: $2.49
Grand Theft Auto Chinatown Wars: $4.99
Grand Theft Auto Liberty City Stories: $4.99
Grand Theft Auto Vice City Stories: $2.49
Just to give you an idea, I had a look around for Grand Theft Auto V and found a physical copy for $59.99 at Best Buy. Digital versions are almost always cheaper but in this case, it's actually a $30 price difference, which amounts to 50% off! Given that we are quickly transitioning to cloud storage in our quest to eradicate discs, it's definitely much more worth it to invest in digital copies of games. For the longest time, I enjoyed collecting games in physical copies but given that games from previous consoles are currently just sitting on my TV stand for show with no better purpose than to occasionally be used as a coaster, I definitely would much rather prefer save a couple of bucks on the digital version, especially since there is not potential for losing it!
Although I haven't gotten around to finishing it, I do recommend GTA 5 if you haven't played it yet. Although you're going to need a PlayStation 3 to play it, it's well worth the time. Unlike the previous titles, this latest title also allowed you to play 3 different characters. You quickly unlock all of the characters as you progress through the story and eventually are awarded the liberty of transitioning between the three of them whenever you want. Each character also has a slew of his own individual missions, making this game even more time-consuming to beat completely and by that I mean, by completely every single mission. My favourite character was definitely Michael as his missions often involved the best cars in the GTA universe, but Trevor was also a riot to play.
Other games are also playable on the PS2 Classic, PSP or PS Vita.
(Image Credit: BagoGames)
(Expiry: Unknown)