PlayStation Network: Final Fantasy Games on Sale!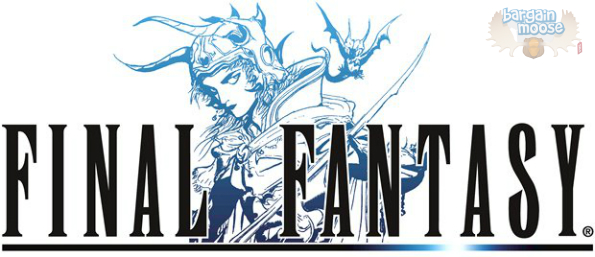 Get some great games from one of the best RPG series' ever released for super cheap from the PlayStation Network!
First off, anyone who bought the PS4 and doesn't have a PS3, cannot take part in this deal. I know Sony is launching their "PlayStation Now" service in the summer which will let you stream PSOne, PS2 and PS3 games to your PS4 (among other devices) but for now it's just a PS3 thing. PSP as well for some of the games here.
The games range from Classic like Final Fantasy III to newer titles like Dissidia Final Fantasy and Final Fantasy XIII-2 and a whole bunch of stuff in between. Prices for these titles are between $4.99 and $9.99. If you are a PS+ member the prices are $4.49 to $8.99. Before the sale the prices were $9.99 to $19.99 so you're saving up to 50%. They also have Final Fantasy XIV: A Realm Reborn in collector's and regular editions for $35.39 and $23.99 respectively. There are discounts for PS+ members and the regular prices are $59.99 and $39.99.
If I was going to pick out one game to buy from this list it would be Final Fantasy Tactics: The War of The Lions. It is hands down the best game ever created. Not even just in my opinion. It's fact and you can take that to the bank just like Obama closing Gitmo! Seriously, for the few bucks this game costs, you owe it to yourself as a gamer to pick it up. The story is amazing and deep, the gameplay is beautiful and you can get lost in the jobs system. *sigh* I love it.
These are the prices for the digital downloads so there is no shipping. Prices are in USD.
(Expires: Unknown)