Nintendo: Super Mario 3D World For Wii U Was $60 Now $40 (Expired)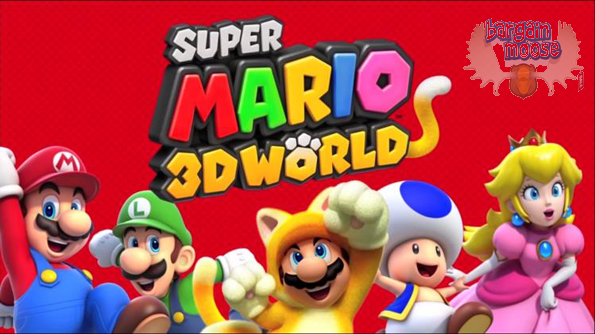 It's a wonderful time to be a Nintendo Wii U owner! After all, with an influx of popular games out for the system like Mario Kart 8 and Super Mario 3D World, it's easy to see why many owners of the latest Nintendo system tend to be very loyal to the brand. One of the greatest games out for the Wii U (and in my opinion, one of the greatest Mario games of all time) is on sale for a limited time on the Nintendo eShop - you can download Super Mario 3D World directly on your Wii U console for just $40 - it normally costs $60! This game will easily make you a Nintendo fan once again!
Nintendo's latest promotion is here to promote the impending arrival of their newest titles in the Smash Bros. franchise, Super Smash Bros. U and Super Smash Bros. 3DS. To increase awareness, Nintendo is discounting several classic (and newer) games in their catalogue each week, which includes Super Mario 3D World for the Wii U ($40) and Yoshi's New Island for the 3DS ($30). To see a list of all the games that Nintendo has on sale this week, click here.
I originally purchased Super Mario 3D World for the Wii U last year, and I can easily say that it's one of the greatest games I've ever played (definitely in my top 3). What really adds to the fun is the game's fantastic multiplayer mode, where you can have up to 4 people playing at the same time!
Roaming through the vast 3D landscapes and stomping goombas with your friends is always a good time - in fact, I more than got my money's worth out of this game, since I literally played it for months! I just had to try and find all of the game's secret stars so I can unlock extra levels, and it was well worth it! I highly recommend this game for all Wii U owners, and if you don't have a system yet, I'd also recommend that you buy one. Even if you already have an Xbox One or a PS4, try out this game at one of the many playable kiosks at retail locations, and I'm sure you won't be disappointed.
If you get the physical copy of Super Mario 3D World, it typically costs $60 at Best Buy and Future Shop. Listed below is a brief review from a satisfied Future Shop customer:
This game is the reason I picked up a Wii U and I'm not regretting it. Great 3D gameplay like Mario Galaxy, but with 4-player cooperative / competitive multi-player. Cat suit adds awesome special moves. Plus, Mario in HD looks amazing!
Here's to hoping that you have a great, Mario-filled weekend! Happy gaming, Bargainmoosers!
(Expiry: 11th September 2014)