Robeez Coupon Code: Exclusive 20% Off Mini Shoez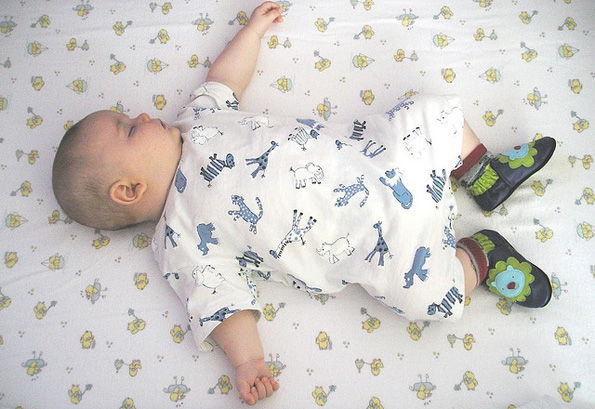 We have a brand new Bargainmoose exclusive for all of you Moosers! Until the end of the month, use the code below to get a 20% discount on all Mini Shoez at Robeez, an online store that specializes in shoes for babies starting at the newborn stage up until 24 months.
Get Mini Shoez @ MyRobeez.ca now
Coupon Code: MiniMoose
Discount: 20% off Mini Shoez category
Expiry: 30th June 2014
For those of you who have never heard of Robeez before, the great part about their shoes is that they're designed to be soft and flexible, mimicking the sensation of being barefooted, but with the added bonus of keeping your child's feet warm and clean. Mini Shoez, in particular, are not only stylish, but also serve to help your baby develop good balance. And you also won't have to worry about constantly putting the little shoes back on your baby's feet (curse those little socks!) because each shoe features an elastic at the back to make sure that they stay on no matter how much they squirm, crawl or run!
I simply can't resist baby shoes... they are just too adorable! Although my little girl won't be walking any time soon, I'm really tempted to get the fuzzy bunny soft soles for when she wears her bunny hat as I call it (a regular cap but with little bunny ears). With the code, they come down to $21.60 (reg. $27). But I have to admit that I'm much more inclined to use the code above to get the classic soft soles boots in either cream or pink because I LOVE boots with a furry lining. Plus, these boots feature flexible, non-slip suede soles, which will be perfect for when my baby starts walking come this winter. While I wouldn't want to pay the regular price of $38 for them, I certainly wouldn't mind getting them for $30.40 with the Bargainmoose exclusive.
Luckily, the Bargainmoose exclusive coupon code also applies to Robeez's sale section, but you need to make sure to click on "Mini Shoez" on the left-hand side of the page. For boys, the dress man mini shoez are simply too adorable, especially since they're already on sale for $21.49 (reg. $36) and come further down to just $17.19.
Shipping is free on all orders over $50.
(Image Credit: patricia)