Treatadog.ca: $16 & Free Shipping For 1st Monthly Pet Treat Box!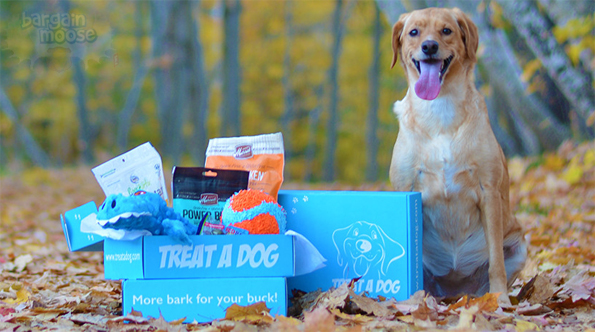 "Treat A Dog" is another one of the monthly subscription boxes, the likes of which we've written about here on the past on Bargainmoose. This time, it's a subscription box for your canine family members, filled with treats and goodies for the doggies. And there's an offer on your first box – it will be half price, plus it comes with free shipping! This means you can get a box of goodies for your dog for only $16 with free Canadian shipping.
Here's a quick blurb which shows you what you are getting:

When you are signing up for Treatadog.ca, you can select the size of your dog, in order to make sure they send you the right type of food and treats for them. Choose from small, medium or large.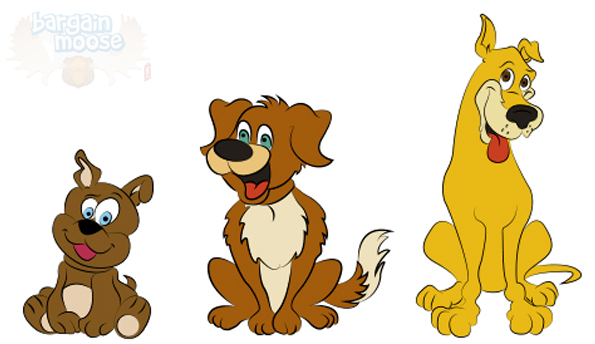 If you only want to take advantage of the first box for half price, then you will have to remember to cancel the service once you receive your treats box. You're signing up to a subscription of pet boxes, but there's no obligation to keep the service and you can cancel it at any time.
From this review on Subscriptionboxmom, it looks like it is a really nice mix of treats and toys for doggies. Obviously the contents change from month to month, but if you read that review you can get a general idea of what to expect. I think it's very good value for only $16 with free shipping.
From the website, I think this might be a US company but I cannot tell – they don't state anything about this on site, in the FAQs. Even so, all that could mean is that the products may ship from the US or Canada, I am not sure which. But as they're low value anyway, you wouldn't have to worry about getting hit by any extra customs fees or charges.
Note: I had some trouble with the domain, it was directing me between the dot com and the dot CA on some sort of never-ending loop. It sends you to the right domain depending on what country you are in, but hopefully you won't have any issues with this!
(Expiry: Unknown)