Petland Canada: Free Shipping On Pet Tags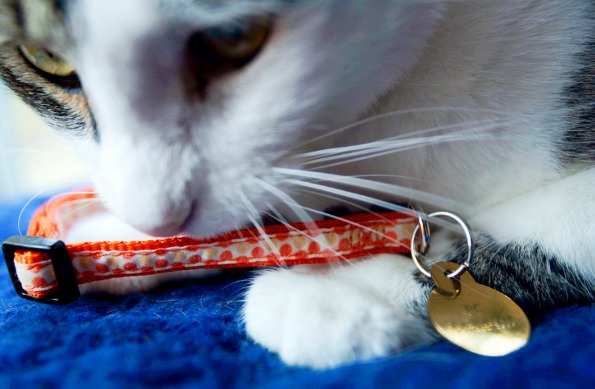 It is a good idea to keep a collar on your pet at all times and have a pet tag with their name on it, plus your contact information. Petland Canada is offering free shipping on all custom engraved pet tags for your precious animals.
I actually need to buy one of these! We recently moved and our cat Ghost's pet tag is now obsolete because my phone number has changed. If he managed to get outside (which isn't too hard for an intelligent feline), his finders would have only my old number, not my new number, to call. Thus, I need a new tag for my big boy. There are fifteen styles to choose from with some designed for larger pets and some for smaller pets. For many of them, there are tons of colour options, which is pretty nice.
I like this Custom Engraved Pet Tag - Small Heart that is only $7.97 (non-web price is $10.99) with engraving. There are seven colours to choose from: I would go orange, because orange looks really good up against grey fur. You can have three lines of text with up to fourteen characters each line. You can also choose your font style.
All the tags, no matter what size, are only $7.97 each with custom engraving and free shipping! Also, my dear little Moosers, this is a brand new company to the Bargainmoose, so be sure to take a minute to explore what they have to offer!
(Image credit: Brittany Randolph)
(Expiry: Unknown)