Weight Watchers Online: 45% Off 3 Month Savings Plan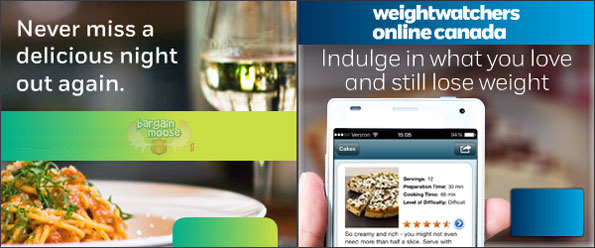 Summer may be over but if you haven't achieved your weight loss goal yet, then maybe it's time to give Weight Watchers a try, especially since they're currently offering a 45% discount on their 3-month savings plan. Instead of paying $105.80 for three months, you can get it for just $58.19.
I know a three month plan may sound like a big commitment but look at it this way: we are now in the beginning of September and if you make the commitment to stick to the plan, then there is a high chance that you achieve your weight loss goal by the end of November and just in time for Christmas and New Year's parties! Having just given birth a couple of months ago, things aren't exactly back to normal for me yet and I have been stuck on seeing the same annoying numbers on the scale every time I weigh myself, so I'm thinking that a 3-month commitment may be just what I need. The great part about it is that it's not a starvation diet. You can still eat tasty food, but you learn how to make healthier and better choices instead.
You also have the option of choosing the standard monthly plan, but money-wise, it's just not worth it. For a monthly plan, you're looking at $61.90, while a 3-month plan is $58.19, which comes down to $19.40 per month!
I also really like that there is a lot of online support to help you get past harder challenges or to simply discuss healthier food choices.  Weight Watchers is also mobile and with the help of an app, you can keep track of your daily Points Plus target and intake. It's also a major eye opener with regards to the fat content of many foods as the Weight Watchers program helps you track more than just calories!  The Weight Watchers app also has a barcode scanner and Canadian restaurant menus.
Keep in mind that your subscription will be automatically renewed after three months. So make sure to cancel it if you have achieved your goal or if it's simply not working out for you.
Moosers, have you ever tried Weight Watchers? Let us know how it worked for you in the comments section!
(Expiry: Unknown)