Escents Canada: Up to 70% off Summer Solstice Sale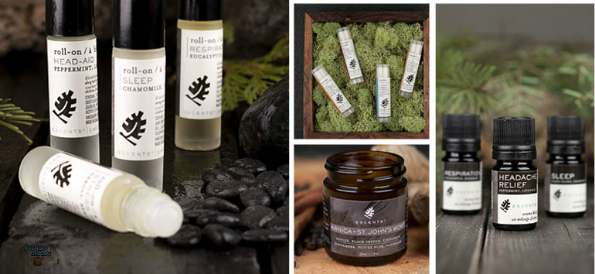 Escents Canada is offering up to 70% off select items during their summer solstice sale. Purchase oils, diffusers, and more at Escents Aromatherapy Canada.
Discounts vary across the products. Here are some of my favourite sale items. This Rejuvenating Handmade Soap (Bergamot & Grapefruit) is steeply discounted from $5.50 down to just $1! The soap is still in stock so you can load up on some of the most delicious soap ever for about the same price as chemical-laden soap you would buy in store. If this scent doesn't tickle your fancy, there are many other bars of soap on sale from $5.50 down to $2.25. These are your choices:
Escents Canada makes all sorts of products. These lip balms are a great deal. The Shimmer Lip Balm - Bloom Tint and the Shimmer Lip Balm - Nude Tint are on sale from $7.95 each down to $2.39.
There is also a beautiful selection of body balms to calm your nerves, reduce headaches, and help with other ailments. The Spearmint Body Balm is excellent for headaches. Originally $12.95, all these balms are on sale for $5 each. Next, the Tea Tree Body Balm will sooth wounds and disinfect. Ylang Ylang Body Balm is excellent for reducing stress and anxiety. Lastly, Chamomile Body Balm will help you fall asleep just like the tea form.
There are also three body balms that are discounted more that the four above. Each of these three balms is on sale from $12.95 down to $3.89.
Potpourri doesn't seem very popular these days, but I really like them for bathrooms. They might also be great for the room you keep your kitty litter pan in - help with the scent! The Westcoast Pine Holiday Potpourri, Mulled Spice Holiday Potpourri, and North Star Holiday Potpourri are all on sale from $24.95 down to $6.24.
For a gorgeous woodsy scent for your home, try the Westcoast Pine Aroma Blend on sale from $12.95 down to $5.18. Other scents are on sale for around $7, but this one is discounted a bit more.
These are marvellous deals from Escents Aromatherapy. Shipping is a flat rate of $10. According to the fine print, the free shipping at $75+ cannot be combined with such steep savings.
(Expiry: 23rd June 2015)