Dyson Canada: $100 Off Select Vacuum Cleaners

Get $100 off select Dyson vacuum cleaners at Dyson.
I have had a Dyson for over six years and love it. It has truly proven itself to be a workhorse of a vacuum, and in my house that says a lot. I have three shedding animals, plus three of the other kind of animals (kids). My house gets messy! I would love a new Dyson model, but because this thing lasts so long, I have no reason to buy another vacuum.
The DC29 multi floor has Root Cyclone technology, which means it won't lose suction and won't clog because it spins the air so fast, it goes straight into the bag-less bin. What I'm missing from my vacuum in the pivoting ball, which makes turning the vacuum totally easy. The extending bar is awesome for getting high-up places and under beds. Was $499.99, now $399.99.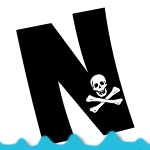 The DC23 motorhead is more of a carpet machine, with a powerful motorized brush that really digs in to get out dirt and pet hair. It is asthma-friendly and very easy to store. Was $599.99, now $499.99.
You might be thinking buying a vacuum online is going to cost a bundle in shipping, but it is free shipping! You also get a two or five year warranty, which is handy when your hose gets a hole (as I well know).
(Expiry: Unknown)