La Vie En Rose Canada: Extra 30% Off Swimwear Online Only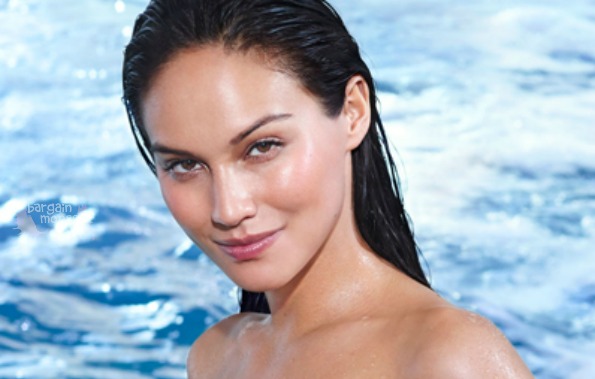 Get an extra 30% off swimwear online only, this weekend at La Vie en Rose.
I bought a few pieces from La Vie en Rose last year after a week-long camping trip turned into another weekend of camping and boating, and I didn't have a clean bathing suit left to put on. I was very happy with my purchase, as I loved the style, fit, and the suit hasn't faded or worn out in unfortunate areas. Now is the time to stock up for next summer, swimming over the winter and for your Caribbean trip away (I can only dream).
This one piece back ring light control suit was the first one I saw during this sale and immediately wanted it. It is the perfect suit for indoor swimming for trips to Great Wolf Lodge, and taking my kids to the indoor pool over the winter. I love wearing two pieces outdoors, but I feel too uncovered wearing them indoors, so this flattering black suit with ruching in all the right areas to cover that post-Christmas tummy is perfect! Was $69.95, now $29.99.
There are quite a few mix and match suits on sale, and in fact there are almost 40 pages of swimwear on sale, so you are bound to find something you love. I love that you can choose your bottom and top style without being cordoned into, say, a bikini brief and a full coverage top. Women aren't always the same on the bottom as the top, so we like different coverage with our swimsuits. It is great to be able to choose.
If the suits in the sale department don't literally float your boat, new swimwear is buy one, get one 50% off. I'm sure you'll find a deal either way!
Get free shipping on orders over $75.
(Expiry: 8th September 2013)