Up To 70% Off Clearance From $12.37 @ Lazy One Canada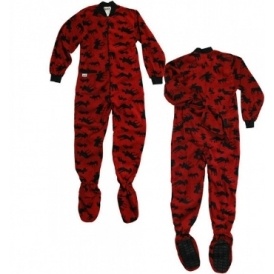 Ah! I love when Lazy One Canada adds new items to their Clearance Section - especially during the cooler months of the year. Every year I get the family a set of matching PJ's to wake up in on Christmas morning, and these are just our style. Get your hands on these select Lazy One Pyjamas for up to 70% off right now, prices start at $12.37.
Here are the pyjamas on clearance at Lazy One right now:
There are all kinds of pajamas for the young and the old at LazyOne.ca. The clearance section is loaded with different patterns and sizes. These are quality pajamas, and you are going to fall in love with them as soon as they arrive. Shipping is fast, too.
Get free shipping on orders over $100 at LazyOne.ca.
Looking for more Christmas Family Pyjama Party ideas? Check these ones out!