SnuggleBugz Canada: Get $50 Off Clek Foonf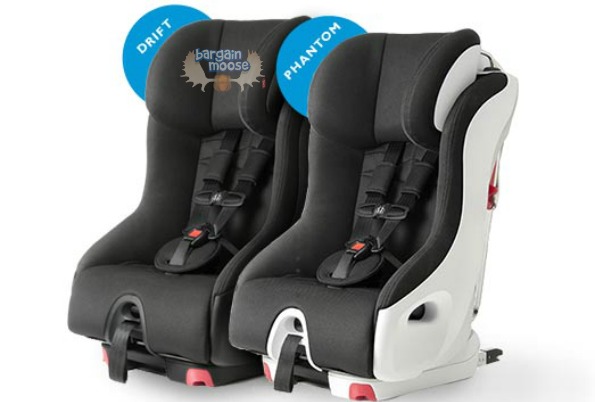 Save $50 on the Clek Foonf Phantom or Drift car seat, regularly $449.99 at SnuggleBugz Canada. Get it for $399.99.
With amazing reviews for quality, the Cleck Foonf is a durable, safe and comfortable car seat. You may think the price is high, but for me, safety doesn't come cheap, especially when you are talking about car safety and my children.
The Foonf is Clek's first convertible car seat, with the ability to be rear and front-facing. It is also a very narrow seat, making three across a reality in some vehicles. This is so important for people who don't have minivans and have three kids still in seats, as I once did. I had to buy a minivan to accommodate, because there were not seats out there that would fit, but that is not a possibility for some people.
The Foonf has all of the great safety features you'd expect including a strong frame, and easy-to-install LATCH system and LATCH connectors. A patented energy absorption system will slow the seat down in a crash and limit the rotation of the seat, protecting your child's head from impact. Deep side-wings and foam wings are also energy absorbing.
Comfort features include an easy-to-recline seat, integrated magnets to keep harnesses open when putting your child in and out of the seat and a fabric that is easy to clean and has stain, moisture and bacteria protection. That is so important, trust me. If your child is going to be sick or soil their pants, they are going to wait until they are in the vehicle to do it. True story.
Get free shipping on this item!
(Expiry: 31st March 2013)