Walmart Canada: Elliptical, Treadmill & Exercise Bikes Under $130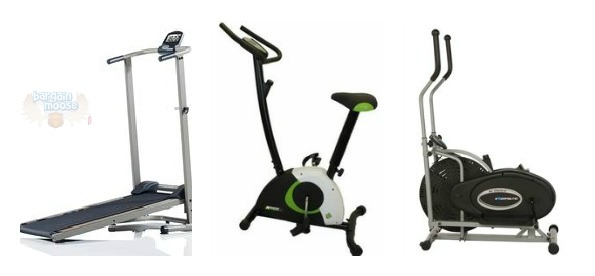 Did I mention I am getting fabulously fit this year? Are you as well? If you are on a budget but need to drop some pounds - Walmart Canada has some inexpensive workout equipment you have to check out! They have exercise bikes for under $130, plus the added attraction of an elliptical and a treadmill for under $130 as well!!
Elliptical:
Exercise Bikes:
Treadmill:
I don't know the starting price of some of these units, but most of these are on sale. I did find the original price in some comments for a couple of them which was quite helpful!
The best deal I think is the Advantage Fitness Upright Cycle (pictured middle above) as it has really good reviews for such an inexpensive device.
Expiry: Unknown