Crane Humidifiers $56.17 @ Toys R Us Canada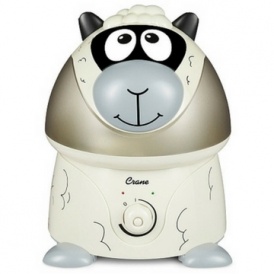 If you're looking for a humidifier for your child's room, you need to head to Toys R Us Canada, since they have Crane ones on sale from $56.17!
These can be helpful if your kiddo has trouble sleeping through the night, especially during winter or if you live in a dry area. They increase air moisture, which makes it easier to breathe and can help relieve coughing, nasal congestion, nose bleeds, dry skin and more – plus they're super cute!
This Unicorn one will definitely be popular with your little princes and princesses! The mist magically comes out of this little guys' ears!
But my favourite has to be this hilarious little Hippo!
Check out these other critters:
You can also find awesome humidifiers that aren't animals, like this Train one on sale for $63.67!
And for your older kids, these Crane Drop Shape Humidifiers come in all kinds of different colours!
All of these humidifiers will ship to your home for FREE!