SoftMoc: Up To 50% Boot Sale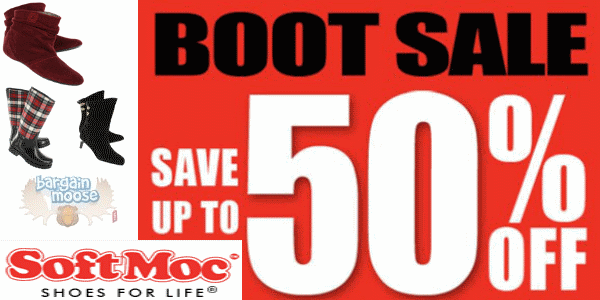 In addition to free shipping to any one of their store locations, SoftMoc has up to 50% off their boots.
I found a pair of red suede Womens Boho low dress boots on for $49.99 (Reg $99.99) The same pair in black goes for $59.99 (40% off).  It is odd how black sometimes costs more thn other colours of the same thing!
Check out these funky waterproof  red plaid Cougar boots for only $39.99 (50% off). Or, look at these Rockport black suede dress boots on for $60.00 (70% off)!
They've also got deep discounts on handbags, so you could easily find something to go with your soon to be new boots.