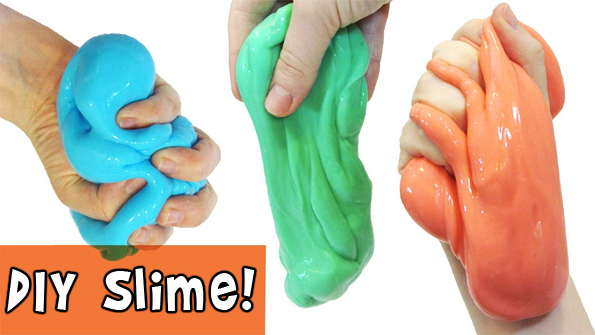 If you are looking for something fun to do with the kiddos, then I definitely suggest checking out this Do It Yourself Tutorial on Slime! With a few simple ingredients, you and your kids can have lots of fun with this gooey substance.
You can make many colours of slime with the simple ingredients needed. This slime is great for kids' parties, Halloween, or just something fun to do on a rainy day. Here is a list of ingredients and supplies you will need to complete this DIY project:
Borax (1 teaspoon) - this ingredient can be found near laundry supplies in your grocery store
Elmer's Glue (4 ounce bottle) - put the entire thing in there
Food Colouring (approximately 8 drops to get a nice consistent colour)
Water (1 cup - 1 1/2 cups) - you will drain off the excess so don't worry if you put a little too much
Two bowls
Measuring cups & spoons
Plastic bag
This project may be a little messy, so you may want to put newspaper or paper towel down before you and the kids set to work on making your very own slime. Be sure to store the slime in a resealable plastic bag afterwards so the slime doesn't dry out.
Watch this video for instructions on how to make the perfect slime:
Be sure to check out the other Do It Yourself projects on Bargainmoose!