Looking for the best Mascara in Canada? We've got you (and your lashes!) covered with our Best Mascara Dupes list for 2017.
There are plenty of options out there, but why spend a fortune on mascara when you can take advantage of a wallet-friendly alternative for a fraction of the price?
If you're into this, check our list of Best Eye Makeup Dupes in Canada and Best Foundation Dupes in Canada.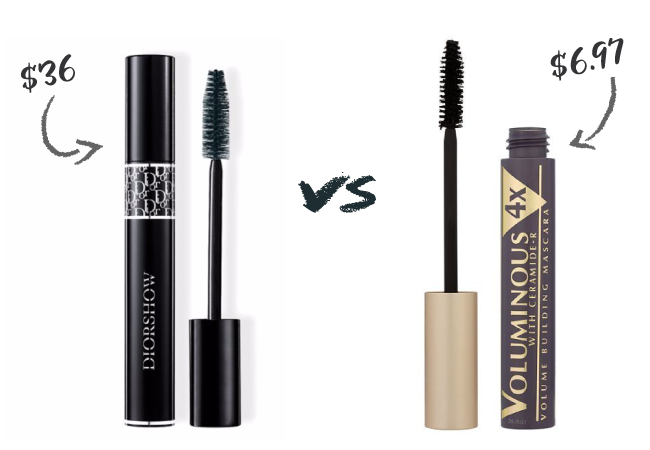 I've written about this one before, but I can't say it enough, this one is a keeper! When all is said and done, L'Oreal Paris Voluminous Carbon Black Mascara is a dead ringer for Dior's Diorshow Lash Extension Effect Volume Mascara. Copy-cat brushes and sure the Diorshow is a bit clumpier, if you're into that kind of thing, but L'Oreal's smooth and even application wins out on price point every day of the week!
---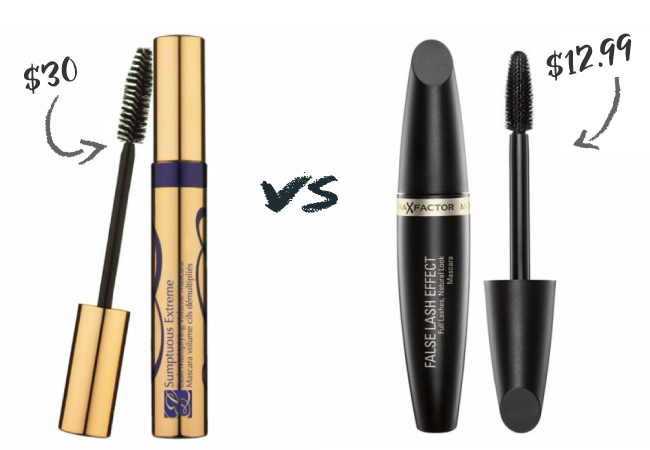 If you're into the whole 'false lashes' look, but don't have the patience for the application, you don't need to get fancy with Estee Lauder Sumptuous Extreme Mascara -- you can get the knock-off for a bargain with the Max Factor False Lash Effect Mascara for less than half the price!
Buy Max Factor False Lash Effect Mascara
---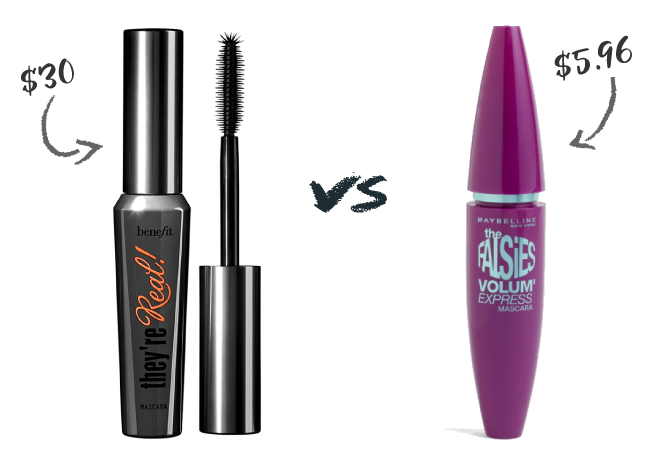 They're Real Mascara has a devoted fanbase and obviously the seal of approval from the makeup mavens over at Sephora, BUT Maybelline's 'the Falsies' is a solid copy. And it's CHEAP! Users often rave that 'the Falsies' is much easier to remove, too, which is a bonus. The Falsies are on sale right now for $3 less than everywhere else on Amazon, so don't miss out!
Buy Maybelline The Falsies Mascara
---
Chanel's Le Volume gets tons of love because it delivers deep, dark coverage, but at $40+ per bottle, you might want to try L'Oreal Volume Million Lashes. Calling it a "dupe" might be a bit of a stretch, but it's a solid alternative that will pump up those lashes.
Buy L'Oreal Volume Million Lashes Mascara
---
If you like batting your lashes and go for length over volume, then you probably love Clarins Be Long Marcara. If you don't like the price so much, Rimmel's Lash Accelerator will deliver what you're looking for every day of the week. You'll just have to avert your eyes from the gawd-awful neon yellow packaging.
Buy Rimmel Lash Accelerator Endless Mascara
---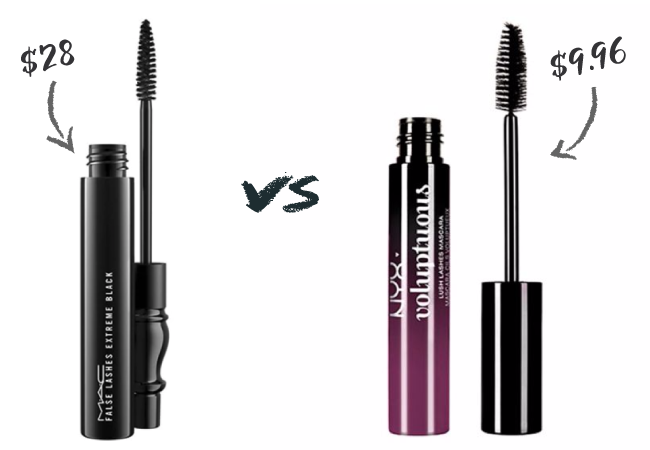 When you can find stiff competition for a thirty dollar MAC product that's about a third of the price, it sort of like winning a treasure hunt! Some might say that NYX Mascara delivers an even better finish that MAC so, go on and give it a try!
Buy NYX Professional Makeup Lush Lashes Mascara
---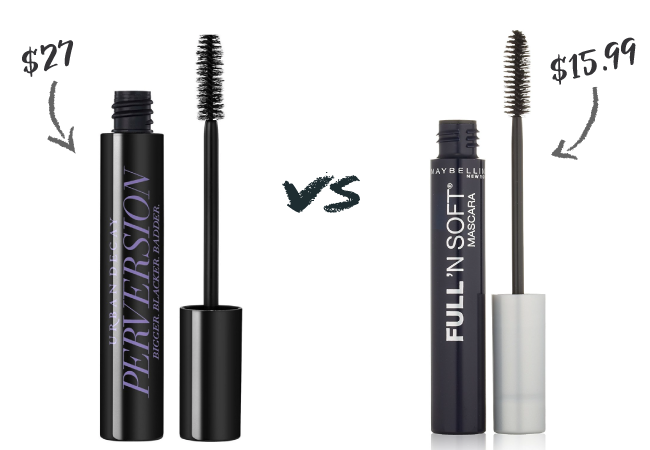 If you're going out on the town, you're going to want to wear Urban Decay's Perversion Mascara. It's super black, it's super bold, and it'll make you feel like a million bucks. That said, if you don't want to spend $27 on mascara, you should try Maybelline's Soft n' Full Mascara. It's a little hard to find in Canada, but they still have some on Amazon (bless them!), so snag one while supplies last.
Buy Maybelline Soft n' Full Mascara
---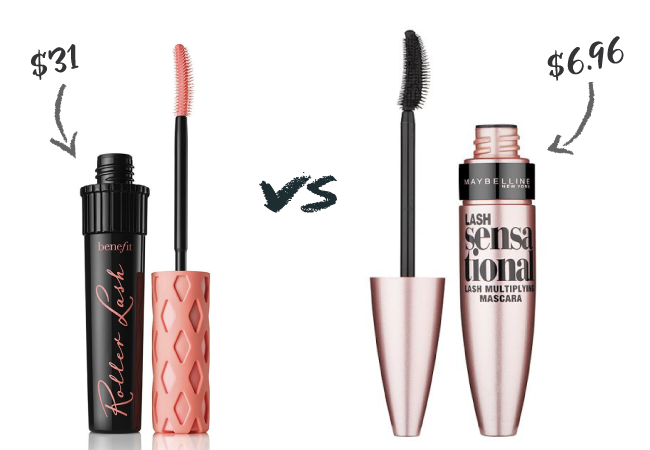 Lots of people ADORE the Benefit Roller Lash, but we have to give serious props to Mayebelline for developing their Last Sensational Mascara. Both of these products create a luscious lash curl, but Maybelline's got a price point that is hard to refuse!
Buy Maybelline Lash Sensational Mascara
---
Like these dupes!? Let us know if there's some we missed or if there's certain products you wish you had a dupe for and we will see if you want find one for you!