This is for all the parents, guardians, caregivers, aunts, uncles and daycare workers out there. I can almost say with 100% certainty that you've at least heard of Babies R Us before. Chances are you've also shopped there – but even if you haven't, the store is synonymous with baby registries and aisles upon aisles of supplies.
To help you navigate all those aisles, I put together this sale calendar. It's complete with details about Baby Fest, which is easily the best-known sales event you'll see every year at Babies R Us. They also run promotions for Black Friday and Boxing Day (and sometimes Mother's Day), and I'll tell you all about those here, too.
Babies R Us is basically a one-stop shop for all things baby, so you can buy everything from diaper bags to high chairs from brands like Skip Hop, Tommee Tippee, Graco, Baby Einstein, Medela, Summer Infant, Playtex and Fisher-Price. That's probably why so many people choose to host their baby registries there.
Below are tips for figuring out how to build that baby registry, as well as a complete list of ways you can save money whenever you need to restock the essentials, even if you don't have a baby shower or other event coming up. Oh, and since they're partnered with Toys R Us, you might want to check out our calendar for them.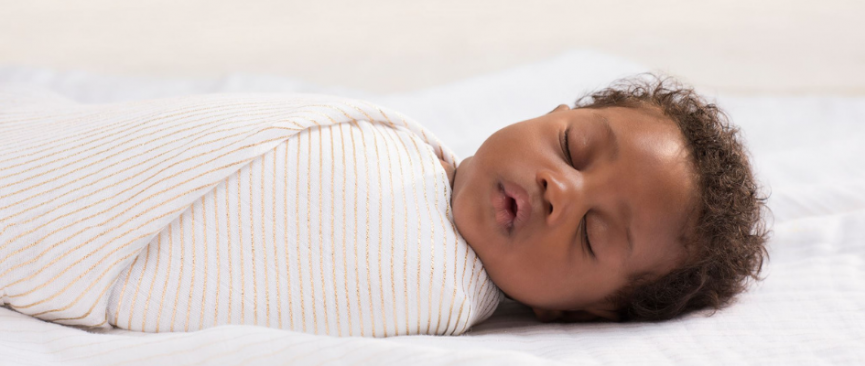 Tips for saving money at Babies R Us Canada
I've said it once, and I'll say it again: babies are expensive. Older children are, too, for that matter, and it's worthwhile to save whenever and wherever you can. Of course, you could only buy things you need – and even then, only when they're on sale. But where's the fun in that? If you spy something you love or just want, here are a few ways you might be able to score a discount or even free shipping at Babies R Us.
1. Check out the sale section

I mention this every single time I write one of these sale calendars, but can you blame me? The easiest way to save money (short of only shopping during sitewide events) is to buy items from the deals section. There, you'll usually find dozens or even hundreds of discounted products at up to 50% off their original prices.
2. Become a member of the R Club
Most stores offer some kind of loyalty club or rewards program, and the one at both Babies R Us and Toys R Us is called R Club. You can either sign up online or in-store (and then register your account online), and membership in the free club will give you access to certain discounts, events and shipping promotions.
3. Create a Babies R Us registry
Scroll down to the bottom of the page if you want more specific deals on the Babies R Us registry program, but know that you can score freebies, discounts and extended returns if you do choose to create and then buy items from a baby registry. Plus, an easy way to save is to have other people buy things for you!
4. View the latest R Flyer
Even if you don't receive the physical ones anymore, you can still view the R Flyer online. To view the specific Babies R Us flyer for a local store near you, just enter your promo code. Then, you'll be able to see in-store discounts that aren't necessarily available online or published anywhere else.
5. Opt for free shipping or in-store pickup
As you might have noticed, Babies R Us (and Toys R Us, for that matter), offer a few different shipping options for Canadians. In most cases, you can score FREE home delivery if you spend at least $49, or you can pick up select items from a store near you for free. Oversize items may qualify for a $10 shipping discount.
6. Return anything that doesn't work out
Babies R Us updated their return policy on Aug. 1, 2019. Since then, they'll offer returns or exchanges within 90 days of the purchase date, as long as you have the original receipt. R Club members may qualify for extended return windows. All products you want to return or exchange must still be in the original packaging, unused and in a condition where Babies R Us can resell them. The full details are available online.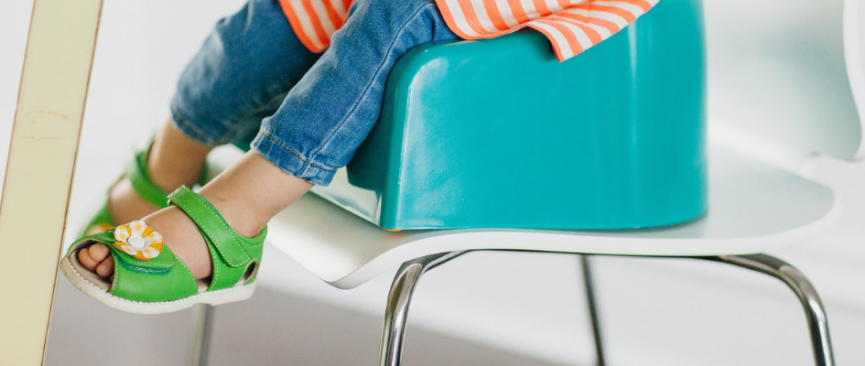 When is Baby Fest at Babies R Us?
Whether you spell it as one word or two, you've probably heard of Baby Fest. It's probably the best-known sales event at Babies R Us, and it happens at least once every single year. We usually see it pop up in early January, right after their Boxing Week promotions end – but a summer event isn't out of the question.
In the past, we've also seen Baby Fest at the beginning of February, and the best way to know when the sale is back is to follow the Babies R Us Facebook page, check their website often and follow along with our blog. But what actually gets marked down during these sales? Well, it's pretty much everything.
These discounts obviously change with each iteration of Baby Fest, but you'll often see items across their website for up to 50% off. That includes things like humidifiers, activity gyms, bassinets, mobiles, nursing pillows and blocks. If you spot something you love, I'd recommend buying it right away, because these events rarely last for more than a few days – so you might want to hurry before it's all over!
This is also a time when you might find items that almost never go on sale – like breast pumps, diapers and certain toys – marked down. When Baby Fest is back, we'll let you know all about the best deals, and you might want to subscribe to our newsletter to make sure you don't miss the steepest discounts.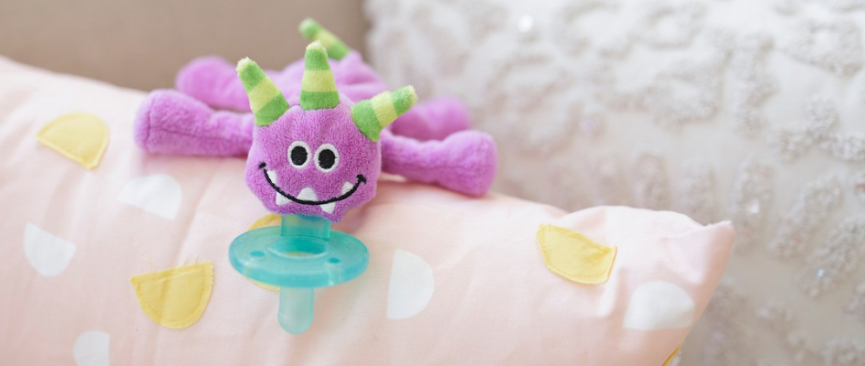 Every Babies R Us sale happening in Canada
Of course, Baby Fest isn't the only sale that Babies R Us runs throughout the year. They don't shy away from major sale days like Black Friday and Boxing Week, and you can always find dozens of items on sale – and they add nursery furniture, clothes, toys and feeding essentials to that clearance section all the time.
They also run occasional sales on product categories, known as things like The Great Stroller Sale and The Great Car Seat Sale. Babies R Us is also known for their buy one, get one 1/2 price events, which sometimes happen in conjunction with similar promotions at Toys R Us. But while those ones are more unpredictable, we can almost guarantee when all the following sales happen – and what deals you can expect.
The Ready. Set. Register! Event

If you're expecting a new little one or know somebody who is, this is one sale you don't want to miss. It usually happens in May, and the Ready. Set. Register! Event is when you can check out all their recommended products and create your own Babies R Us registry – while scoring a few deals and freebies along the way. You'll have to venture out to a store for this one, and it usually takes place during the afternoon.
The Babies R Us Buy More, Save More Sale

Building a nursery or picking up car seats and other essentials can be expensive, but every year, Babies R Us runs a sale that can help you score discounts on multiple items at once. It's called the Buy More, Save More Sale, and it often happens over the summer, usually in July ... and you can score up to $50 off!
The Babies R Us Black Friday Sale
Let me tell you that Babies R Us does Black Friday right. First, they often kick things off with a Pre-Black Friday Sale, where they often mark down THOUSANDS of items across the site. We'll usually see car seats, preschool toys, baby monitors, receiving blankets and wipe warmers marked down at up to 50% off. And as for the Black Friday Sale itself, that usually starts right before or on the day after American Thanksgiving.
The Babies R Us Boxing Week Sale

In past years, the Boxing Day deals at Babies R Us ran for a couple of weeks after Christmas. I can tell you that, in 2019, clearance items sold quickly, and things were almost out of stock entirely when I revisited the sale in early January. The same sale happens at Toys R Us, and items are usually up to 60% off at both stores.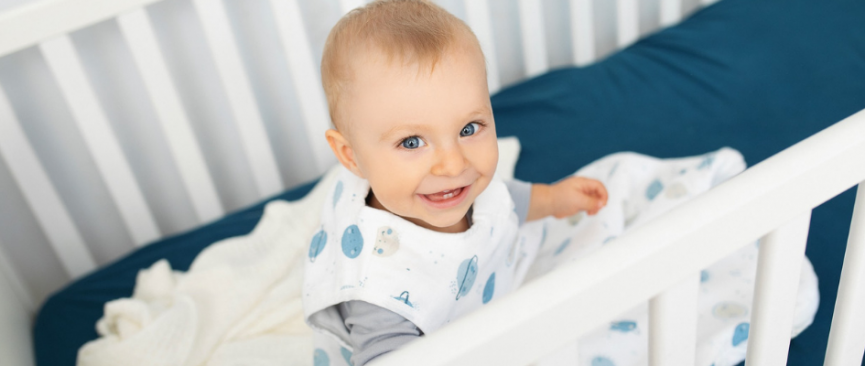 A quick guide to the Babies R Us registry
If you're planning for a new arrival, there's an endless list of things you have to do to prepare. You paint and decorate a nursery or shuffle your older kids around to new bedrooms. There's the doctor's appointments to attend and a birth plan to set up, not to mention the baby showers, lamaze classes and dealing with the sheer fact that you're pregnant or working through the adoption, fostering or surrogacy process.
One way to ease a little bit of that burden is to plan your baby registry well in advance. You don't have to share it with anyone right away, but you can create one as soon as you find out you're expecting – or whenever you spot something you'd like for your current or future kiddos. And the Babies R Us registry is a popular choice.
So how do you start a Babies R Us registry? I think the easiest way is to start online, because you can add items without leaving the house – so you can do it even when the kids are asleep or your morning sickness is too rough to consider heading into a store. Enter some basic personal info and create a password to begin.
How do you add items to a Babies R Us registry?
When it's time to build your registry, you can shop the Babies R Us website. Spot something you like? Just click the "Add to Baby Registry" button on the product page. It's honestly that simple. You can always take a break and come back to the registry, and you'll just have to enter the registry number or your email to do so.
Once your registry is built, there are a few more things you should know. For one, you'll receive a $25 coupon when you add 25 items and sign up for emails. After your baby shower, you can score 10% off any remaining registry items, and R Club members can save 15% on these goodies – so why not sign up for that, too?
You'll also score a Baby Swag Bag that's loaded with trial packs, samples and coupons. You'll also benefit from extended registry returns, in case you receive duplicate items or something specific doesn't work out. Returns can be made up to 90 days from the Registry Event date (which is usually your birth or shower day). Just make sure you hang on to the original receipt or ask your friends and family members to keep theirs.
How can you find a Babies R Us registry?

Say you're on the other end of things and shopping for somebody else's baby shower, gender-reveal party, adoption celebration or kid's first birthday. Then how do you look for and shop a Babies R Us registry? The process is pretty simple, and you just need to head to the baby registry page. You can search by registrant, an alternate name or registry number. So for those of you registering for gifts, make sure your guests, friends and family members have this info – and you might want to print it on any invitations, too!
---
Do you have any tips for saving money at Babies R Us or favourite times of year to shop? Let us know your advice below. And if you score any incredible deals, let us know what you got – and how – in the comments!
Sign up for our newsletter
Never miss a deal from Bargainmoose with our daily newsletter