Besides Disneyland, Toys R Us Canada might be the happiest place on earth for kids – and for parents looking to score a deal. They're probably best known for things like the Toys R Us Black Friday Sale, their Boxing Day discounts and those famous 1/2 Price Event specials that pop up every so often, but there are plenty of other ways and times to save. And as seasoned bargain-hunters, we have a few tricks up our sleeves to make sure you always find the best possible prices when you shop in their stores or on their website.
To help you out, we compiled everything together in one place. This sale calendar spills the beans on every major promotion that happens at Toys R Us Canada, as well as our tips and tricks for tracking down promo codes and scoring free shipping, whether you want something delivered to your home or a store.
But first, there's one major question we're sure you want answered: Is Toys R Us Canada closing?
After filing for bankruptcy protection a few years ago, Toys R Us announced plans to close all of their stores in the United States. They shuttered more than 800 locations across the US in 2018, but things are looking up north of the border. Toys R Us Canada has confirmed that it will remain open for business – so all of us Toys R Us kids here don't have to grow up just yet. And yes, Babies R Us is alive and well here, too.
How to save money at Toys R Us Canada

There's no doubt about it – toys are expensive. It's worth saving your pennies (or nickels, if you're shopping with cash) whenever you can. There are a few surefire ways to bag a bargain when you shop at Toys R Us, and we narrowed things down to these top 10 tips. So what are you waiting for?
1. Check the Toys R Us Canada flyer before you shop

Whether or not you get their flyers in the mail, you can always find the current Toys R Us Canada flyer online. Just enter your postal code and select which flyer you'd like to view. It'll give you the scoop on any upcoming deals and let you know which new products have made it to stores.
2. Know how to score FREE shipping
Toys R Us Canada actually offers a TON of different shipping options, and it's a good idea to familiarize yourself them. They ship to all provinces in Canada, but there may be additional charges if you live in a remote location. In general, though, many orders over $49 will ship for free (excluding oversize items). Alternatively, certain items will usually qualify for free in-store pickup: just select your nearest store when you check out.
3. Sign up for the R Club

R you part of the club? If not, you're missing out! The R Club is Toys R Us' loyalty program that can give you access to exclusive savings. It's completely free to join, and you can sign up here. Create an account and make sure you're signed in when you shop online. They'll also issue an R Club card you can use in stores. Membership will get you 10% off your first purchase, so it's worth the effort for that perk alone! Check the email subscription box when you join if you want to find out about additional offers when they pop up.
4. Never miss a Toys R Us LEGO sale
Looking for a deal on LEGO? Toys R Us Canada is sometimes one of the best places to look, especially since they run deals specifically on LEGO sets every so often. Check their homepage when you're after a specific set, because they'll usually put up a banner to announce any LEGO events.
5. Learn the Toys R Us price match policy
Lucky for us, Toys R Us Canada has a pretty extensive price match policy. If you find something for a lower price at another store, it's worth seeing if Toys R Us will match (or beat) it. First, make sure the items you're comparing are identical and you can prove a competitor is offering a lower price (with a catalogue, flyer or receipt). Price match services are offered in stores, or you can submit a price match request online.
6. Try to find and use a Toys R Us Canada promo code
I won't lie, it's rare that you'll actually find a Toys R Us promo code. If one does pop up, though, we'll probably tell you about it on our blog and Facebook page. Trust me, we'll be just as excited about it as you.
7. Don't forget about Babies R Us
Toys R Us Canada is about more than just toys. Don't forget about Babies R Us Canada, their headquarters for all kinds of baby, nursery and pre-school essentials. They have a sale section that's always up-to-date, and your R Club membership is valid there, too – and they also price-match.
8. Get the most out of your Toys R Us registry
This might be the very best thing about Babies R Us: their registry. If you're expecting a little one, planning a baby shower or making sure you have everything you need, you might want to create a Babies R Us registry. You can manage yours online, search for your friends' lists and monitor everything in case items go on sale. And if you need help putting everything together, you can sign up for an appointment to craft the ideal list.
9. Take the kids to FREE Toys R Us Canada events
Not sure what to do this weekend? Chances are, something is happening at Toys R Us. Their R Events are themed activity days planned just for kids – so check the schedule, get the family together and make an afternoon of it! Most of these events involve something your kiddos can take home, whether that's a miniature LEGO set they build, a craft everybody makes together or a special poster.
10. Shop the Toys R Us sale section
Okay, this goes without saying. You can ALWAYS find deals in the Toys R Us sale section. It's available all year, and some of the discounts can be pretty incredible. If you're shopping for birthday gifts and don't want to break the bank, they also give you the option to browse all their deals by price point, so you can choose from sale items under $20, $50 or $100. You can expect to see TONS of things in here after Christmas.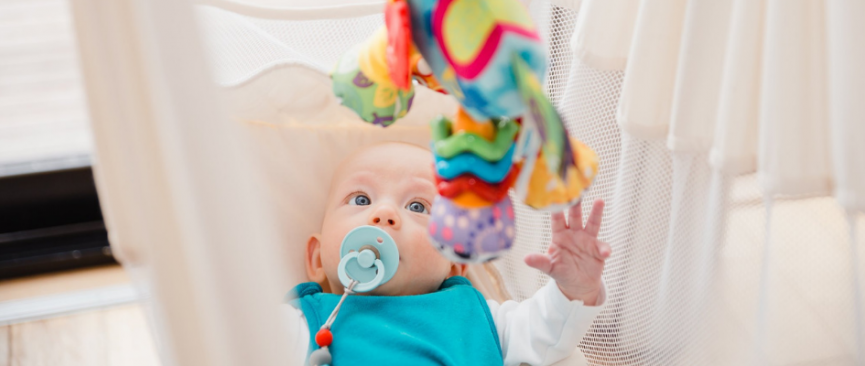 The biggest annual sales at Toys R Us Canada

Toys R Us Canada, like most retailers, runs a few guaranteed sales every year. These are the big ones – the events you absolutely don't want to miss. During these sales, you can score some of the steepest discounts you'll see on toys and games across the country. So mark your calendars!
Toys R Us Black Friday Sale
This is the sale we wait for at Toys R Us. They go all out around Black Friday and usually save their biggest deals for Black Friday itself. In previous years, we've seen them offer discounts of up to 75% off that last until Cyber Monday – so I'm not kidding when I say this sale is BIG. They also tend to run one-day sales in addition to their major clearance event – and you have to shop the sales quickly, since each is on for just 24 hours.

Toys R Us Canada Boxing Day Sale
Forget just one day of deals. When it comes to Boxing Day, Toys R Us goes all out and makes things last for an entire week! Their Boxing Week Sale caps off the end of December, and we've seen them offer toys, baby gear and more for up to 60% off. So when this one starts, you should probably get shopping!

Toys R Us 1/2 Price Event
Okay, this one isn't quite an annual sale, but it's worth a mention. Every so often (usually a few times every year), Toys R Us will release a set of door crasher deals, where select toys and games are half-price! They occasionally run BOGO 1/2 price sales, too. We'll usually tell you about this one on our blog, so stay tuned.
---
Do you have any tips for saving money at Toys R Us or favourite times of year to shop? Let us know your advice below. And if you score any incredible deals, let us know what you got – and how – in the comments!
Sign up for our newsletter
Never miss a deal from Bargainmoose with our daily newsletter