Dining Out Coupons Roundup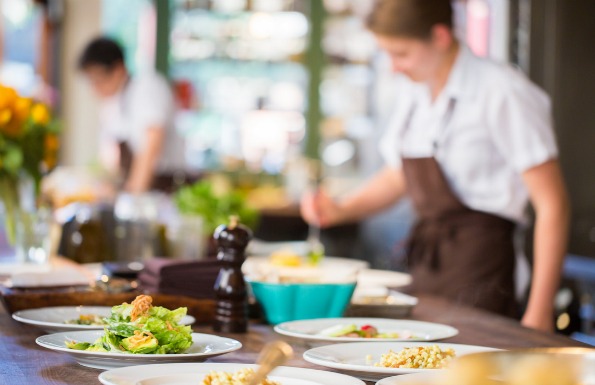 A little while ago, we did a printable coupon roundup for fast food restaurants and it was pretty popular.  I thought I would do something similar this week with some dining out type deals.  This time around, we have both fast food and dine in restaurants to let you know about with some great coupons that will save you money on your dining experience. Additionally, we have a mixture of printable coupons and coupon codes for online orders to use for delivery or take out if you would prefer this to dining out.
Here is a look at some great dining coupons you can use this week:
The Olive Garden- Use these printable coupons to get $4 off any 2 adult dinner entrees or $2 off any 2 adult lunch entrees. It will be valid all the way until July 27th.
Swiss Chalet- You can get $5 off  your purchase when you buy 2 pastas or rice bowls and 2 drinks with this printable coupon.  It will be valid until August 24th so you will have plenty of time to use it.
Quiznos- This printable coupon will get you $2 off a 9" sub or $1 off a 6" sub.  It will be valid until July 15th and is also smartphone compatible.
Wing's Up- Use this exclusive printable coupon to get totally free garlic bread with no purchase necessary. It will be valid up until August 31st.
East Side Marios- The coupon code MARIO10 will get you $10 off online orders of $30 or more until August 4th.
Pizza Hut- The coupon code 850 will get you the deal of buy one, get one free medium or large pizzas for a limited time only.
Dominos- Use these coupon codes to save you on small, medium and large pizzas as well as meals with drinks for a limited time only.
A&W- There are a variety of printable coupons for A&W that will get you free burgers, coffee and upgrades with purchases for a limited time only.
All of these printable coupons and coupon codes will be posted up on the Bargainmoose coupon forum.  Coupons are a great way for you and your family to eat out at a fraction of the regular cost.
(Image credit to Thomas Hawk)