Costco (West Locations) Best Deals This Week!! (July 25 - July 31, 2016)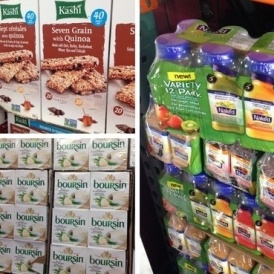 Here's the new Costco West deals (B.C., Alberta, Saskatchewan, and Manitoba locations) for the week of July 25th - 31st!
Join us in our Costco Canada West Deals Facebook group where you can quickly spot the best deals, and post deals that you find!

You can stock up on potato salad and pop for a picnic this weekend. Halloween costumes are making their way out and there's a whole bunch of cute new clothes for kids. Scroll through the list below, you'll see a ton of things you'll want to stock up on.
Costco always displays their weekly coupons online. To the best of our knowledge, these are the current prices, but in-store prices always take precedence over our listed prices. Keep in mind that any prices ending in .97 can fluctuate from store to store.
Have you seen our post on how to save even more money at Costco?
If you are a Costco East shopper - you may wish to check out this week's Costco East deals. You may also wish to join the Costco Canada Eastern Deals Facebook group if you are from the Costco East locations.
Groceries/Pantry
Stonemill Kitchens Homestyle 2.27 kg Red Potato Salad - $4.99, reg. $6.99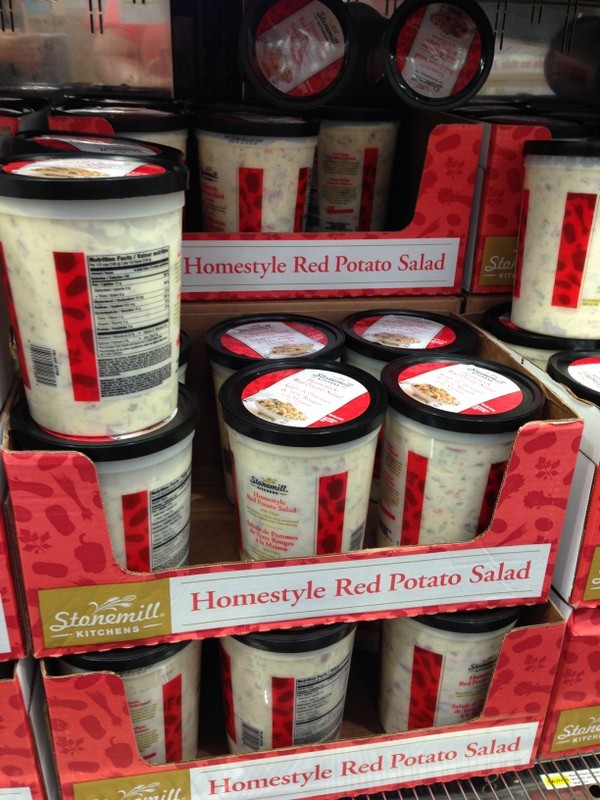 Balderson double smoked cheddar cheese - $7.99, reg. $9.99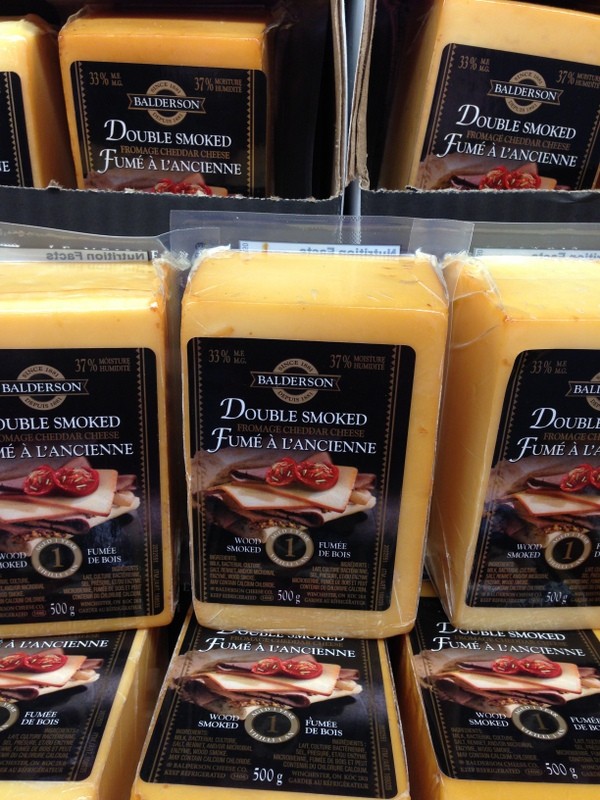 Kirkland Signature smoked black forest ham -2 x 500 g - $10.99, reg. $13.99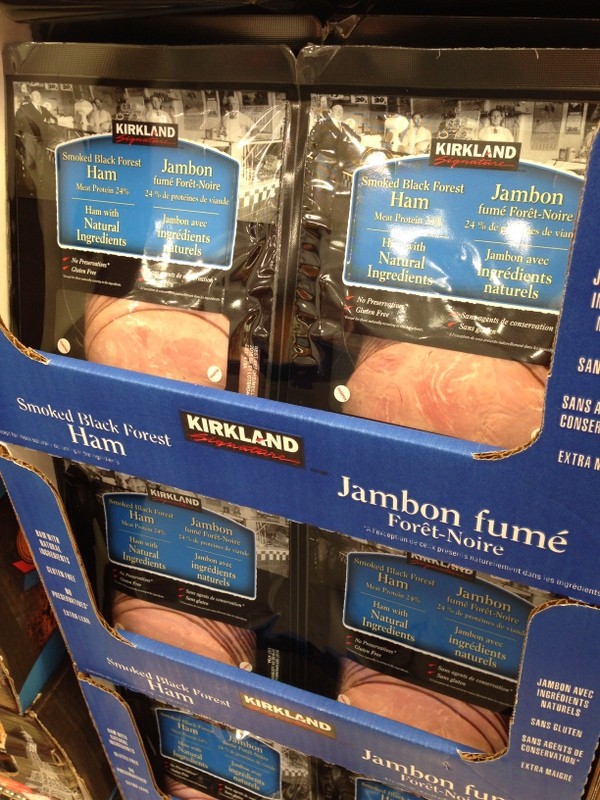 Arlo Dorfino spiced havarti 3 varities X 200 g each - $9.99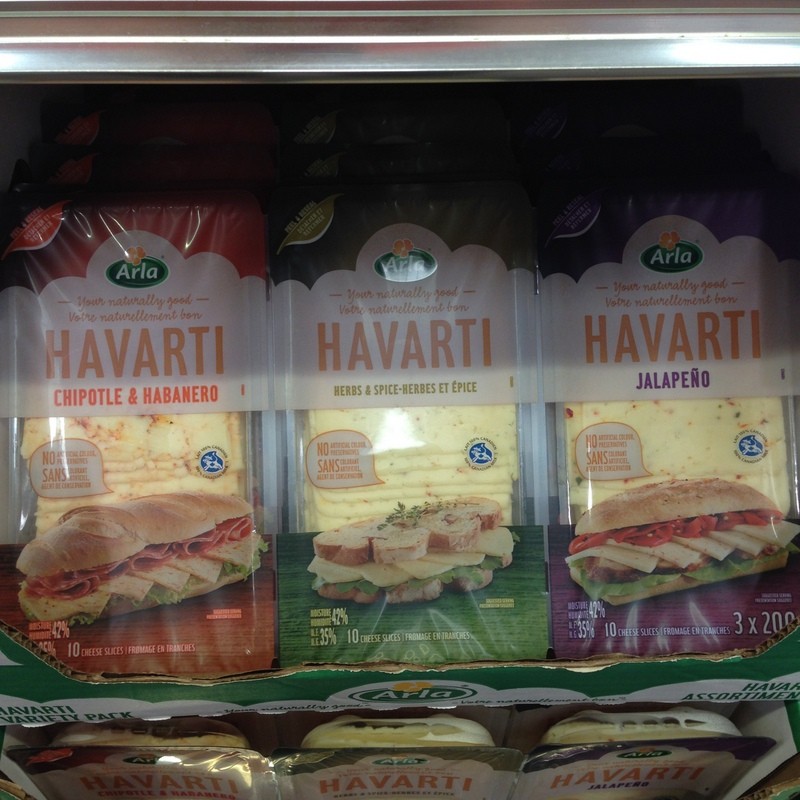 Boursin 2 x 150 g, herb & garlic - $5.99, reg. $7.99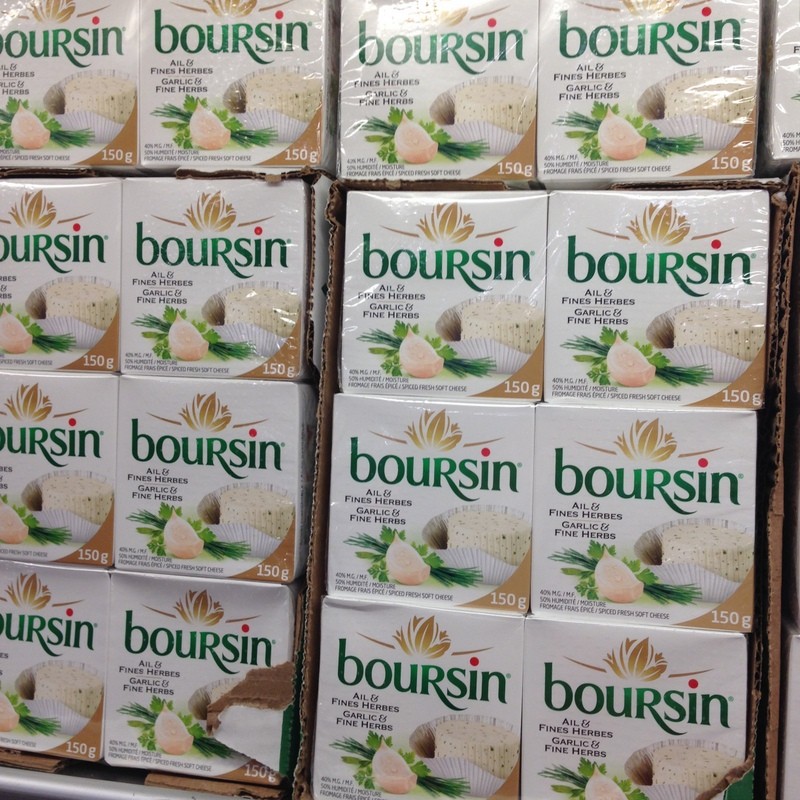 Naked Smoothie 12 pack assorted - $13.49, reg. $16.89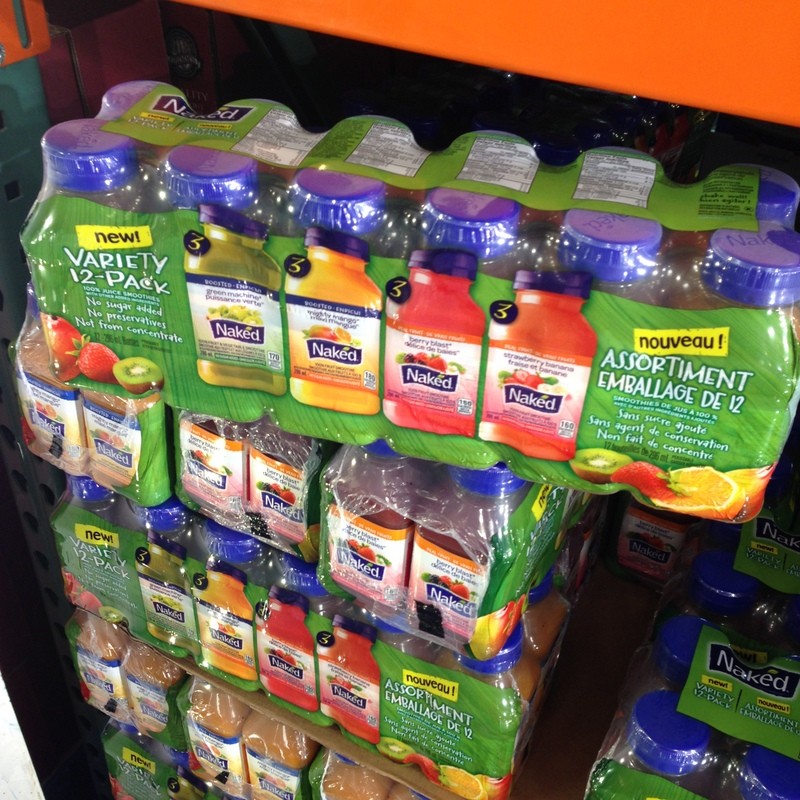 Harvest Meats Wieners, 1.5 kg - $8.99, reg. $11.99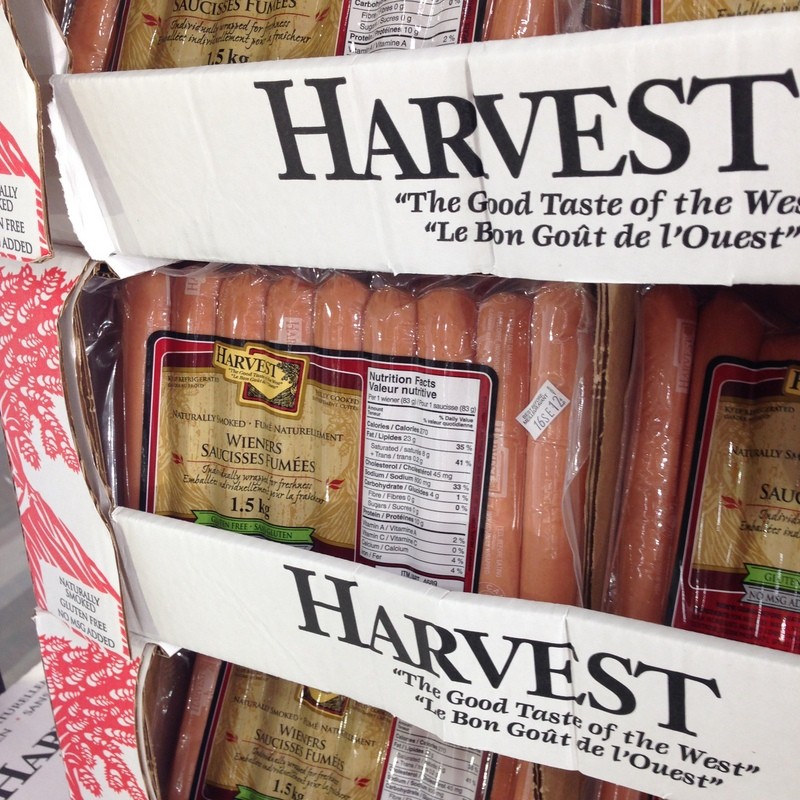 Medley Tomatoes, 794 g, product of Canada - $4.99, reg. $5.99
Smokey River turkey sausage links, 1.2 kg - $12.99, reg. $16.49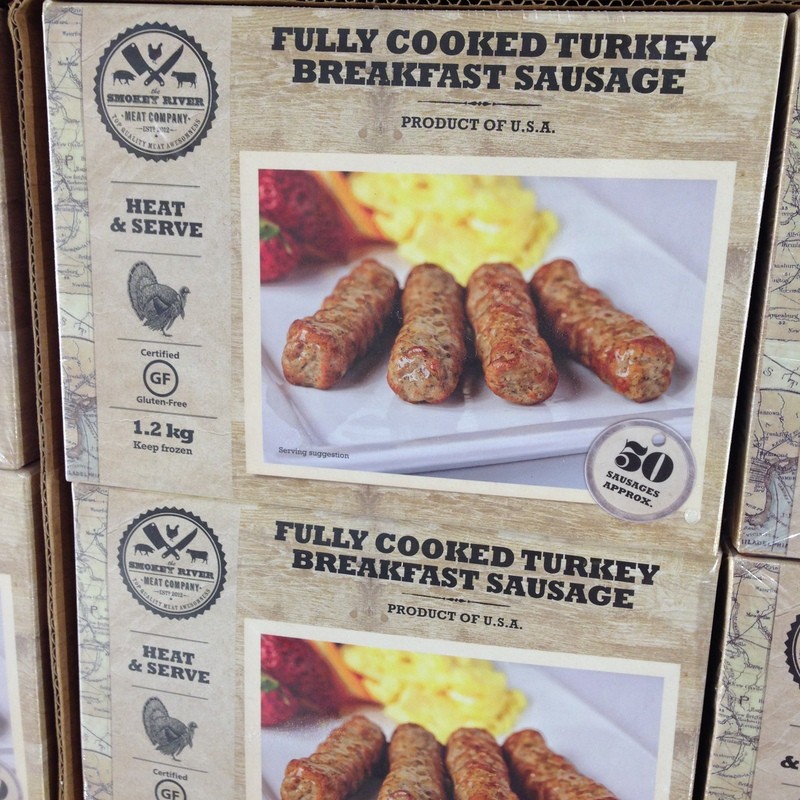 B!bigo steamed chicken & vegetable dumplings - $11.69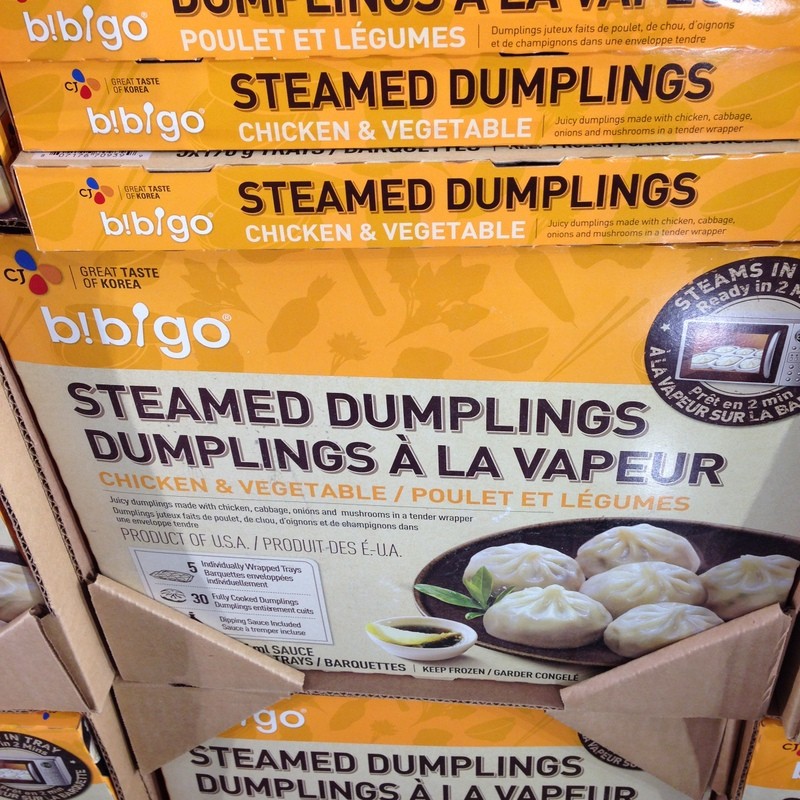 Spudlers breakfast hash, 1.2 kg - $8.99, reg. $11.99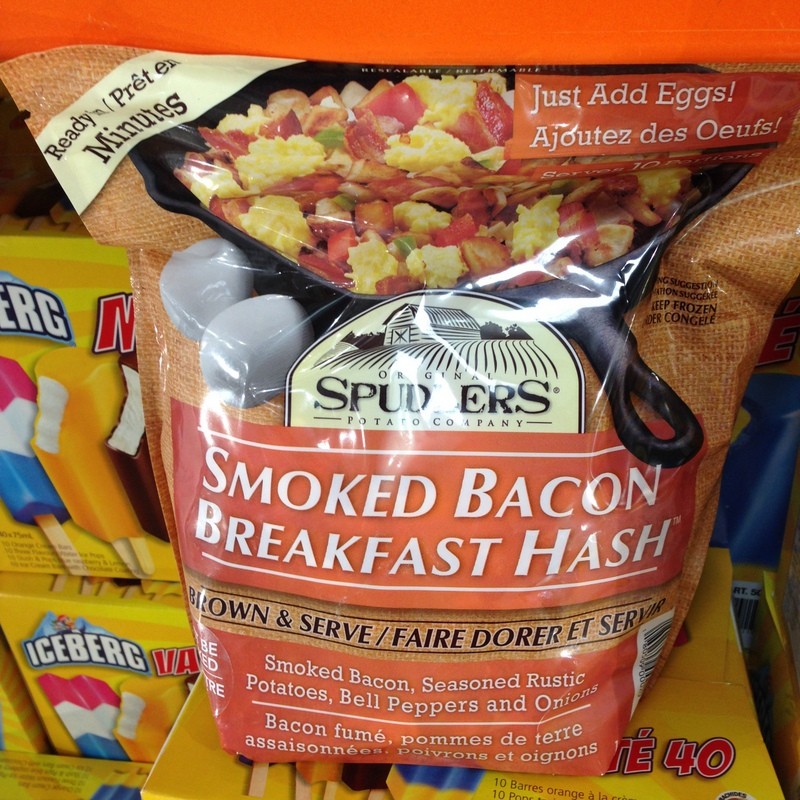 Iceberg variety pack 40 count - $10.99, reg. $13.99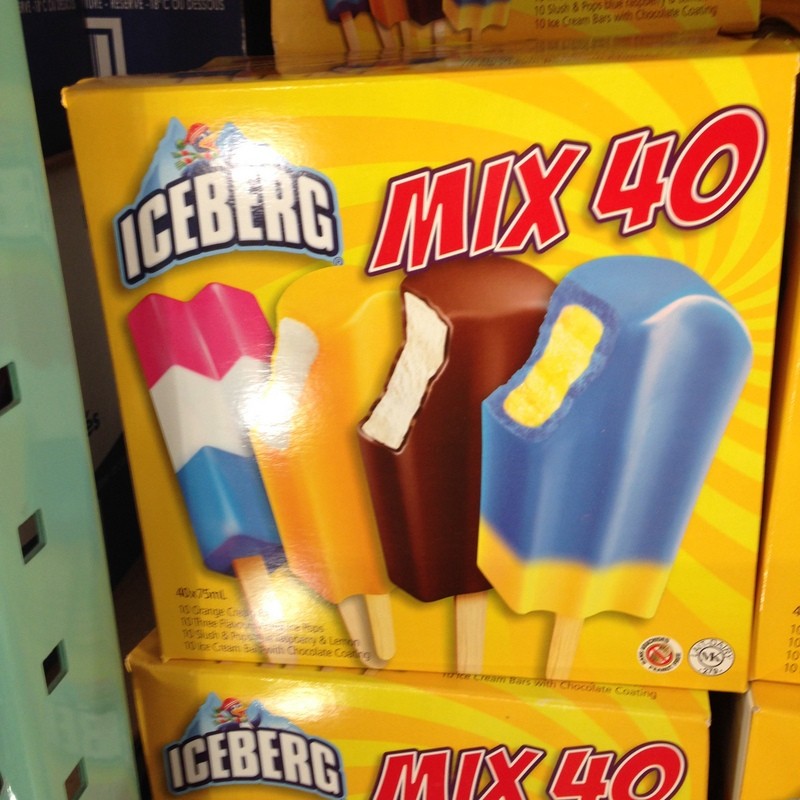 Crush Rainbow pack, 32 cans - $8.89, reg. $11.89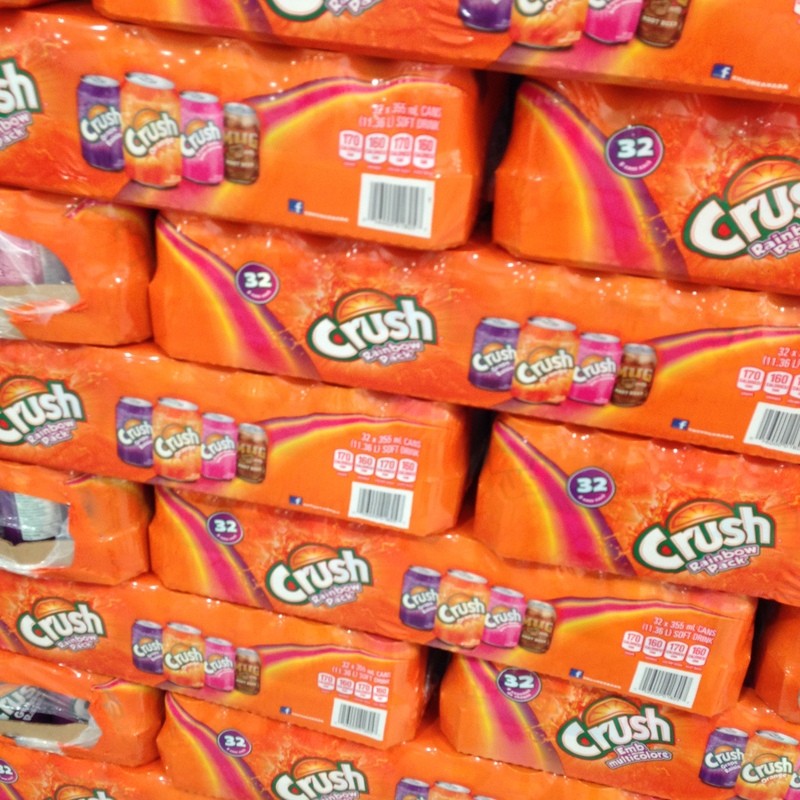 Pepsi 32 cans - $8.89, reg. $11.89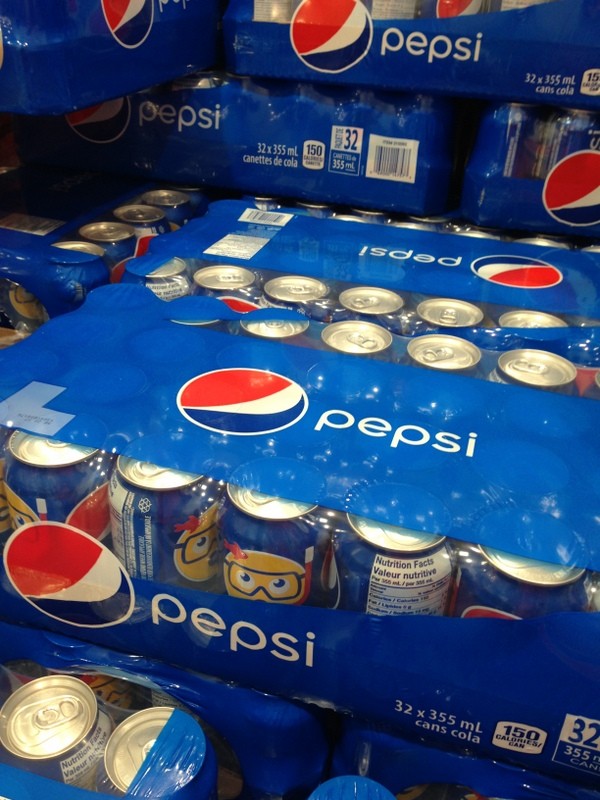 Diet Pepsi 32 cans - $8.89, reg. $11.89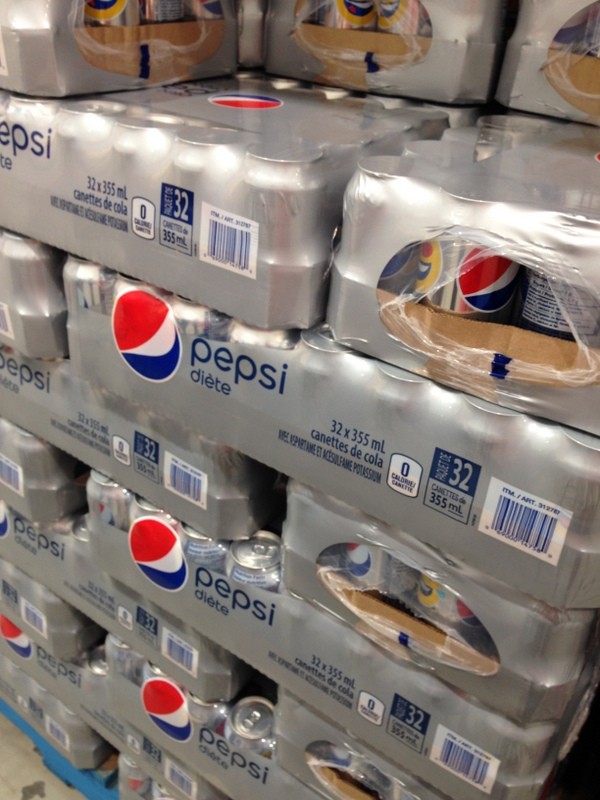 Pepsi Variety Pack, 32 cans - $8.89, reg. $11.89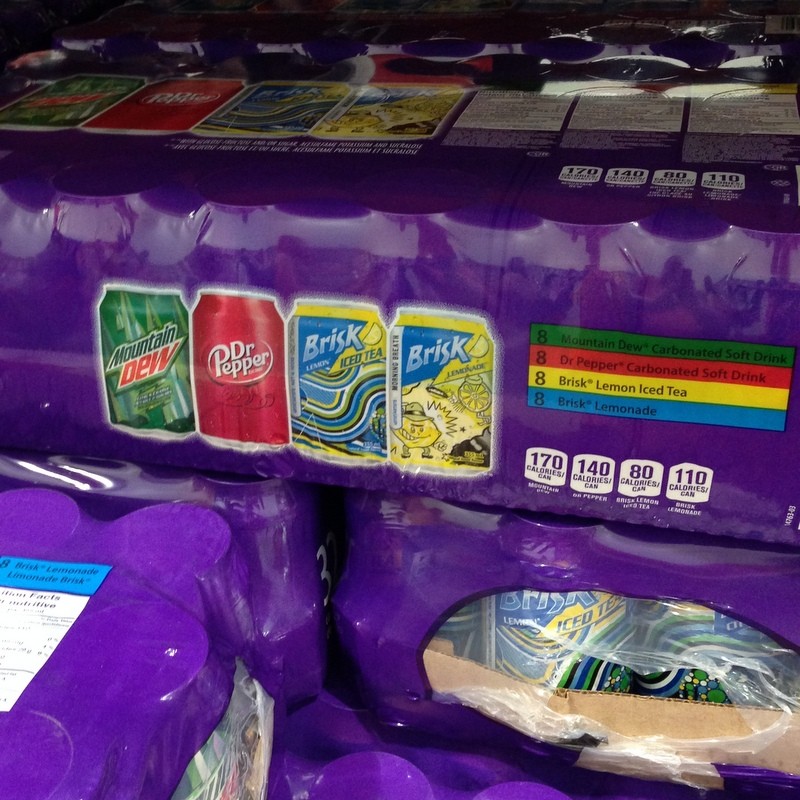 Coke Classic glass bottles, 24 x 237 mls - $14.99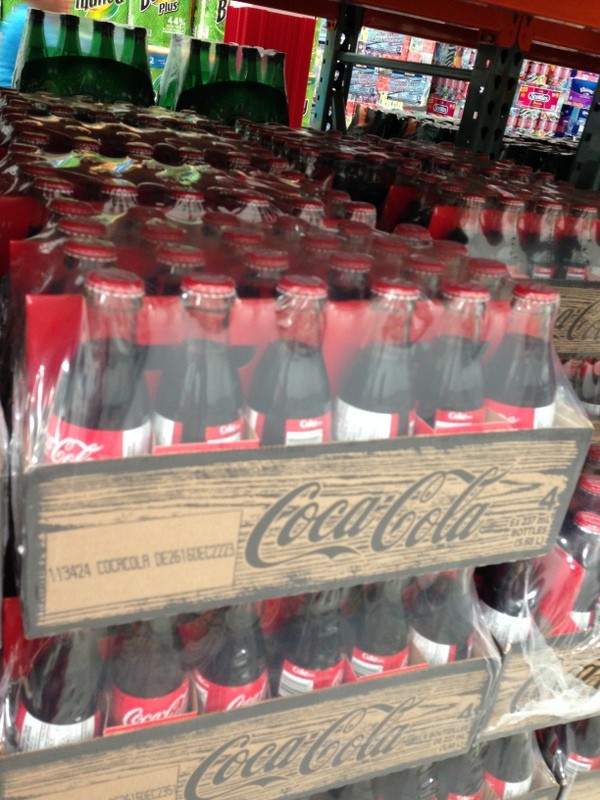 Canada Dry Ginger Ale, 32 cans - $9.39, reg. $11.89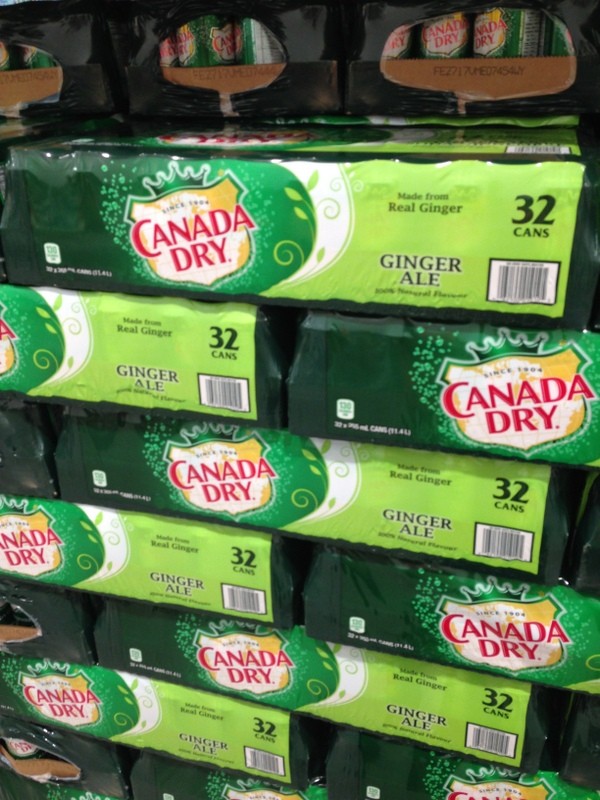 Coca-Cola, 32 cans - $9.39, reg. $11.89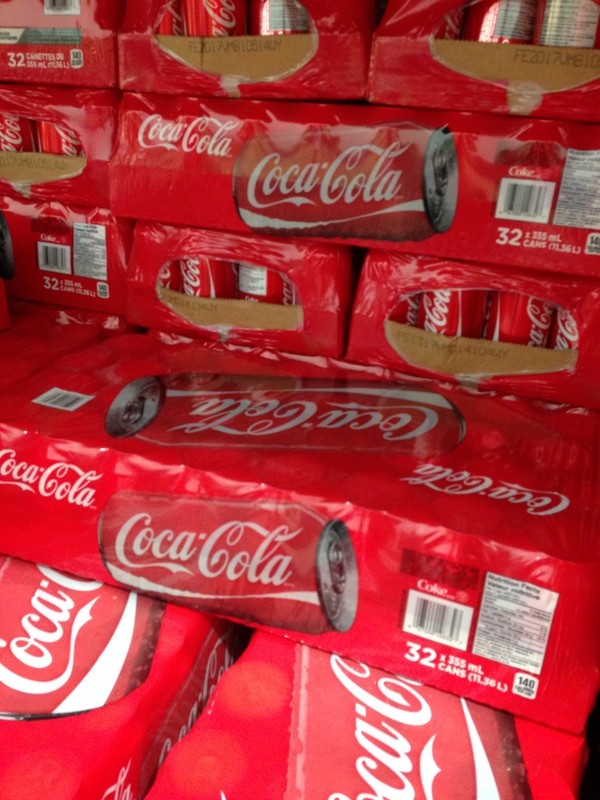 Diet Coke, 32 cans - $9.39, reg. $11.89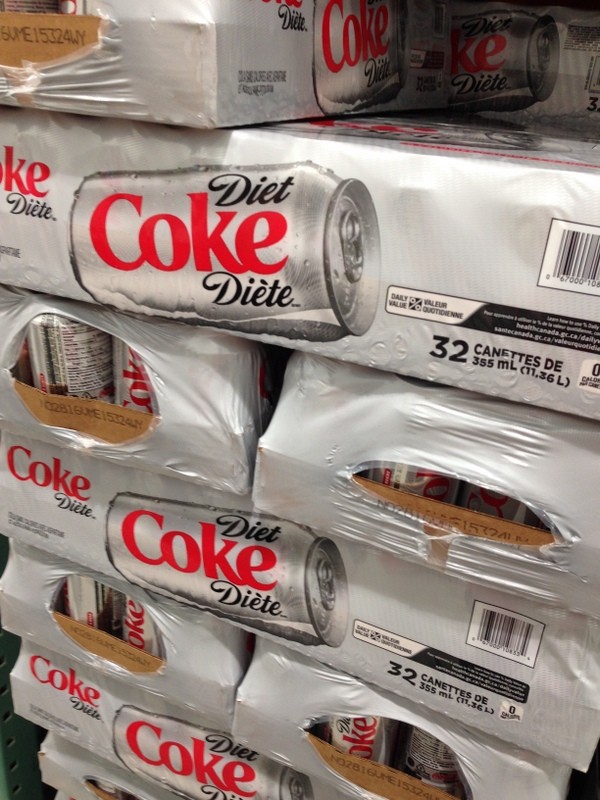 Coca-Cola Zero, 32 cans - $9.39, reg. $11.89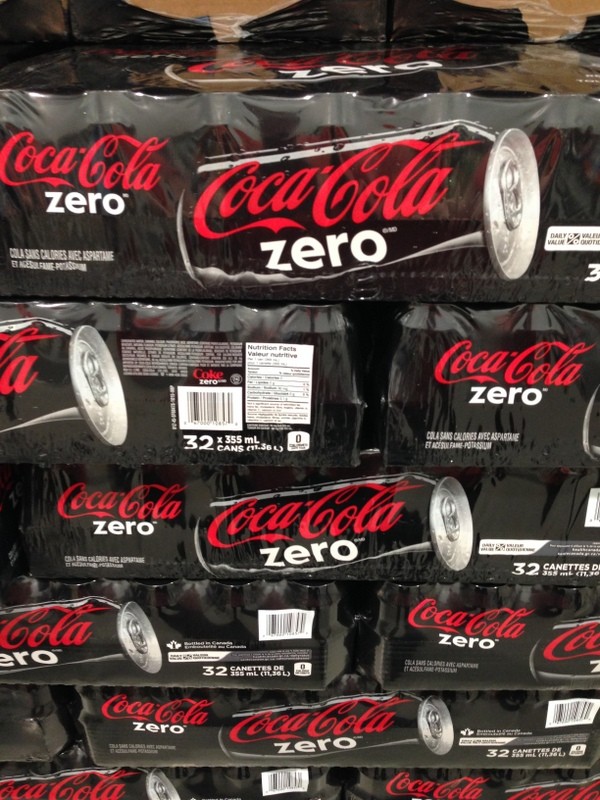 Minute Maid orange juice, 12 x 1 L - $11.49, reg. $14.99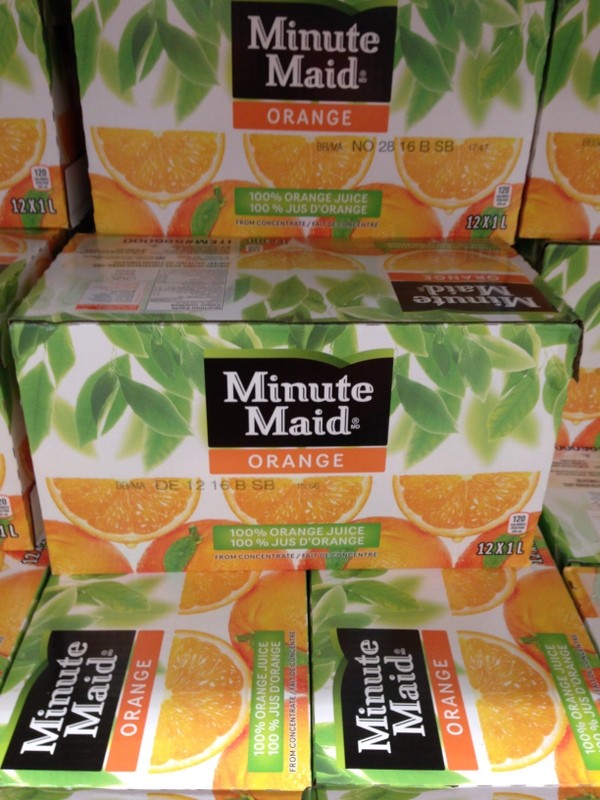 Karma Wellness vitamin water, 12 x 532 ml - $18.99
Healthy Choice Greek yogourt bars 14 bars x 80 mls per pack - $7.49, reg. $9.99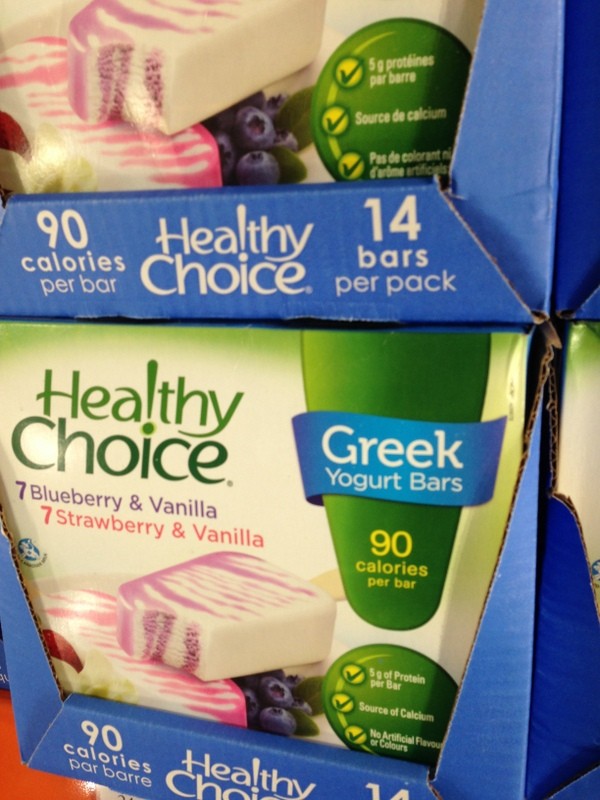 PhillySwirl sorbet stix 40 x 49 ml - $5.89, reg. $8.89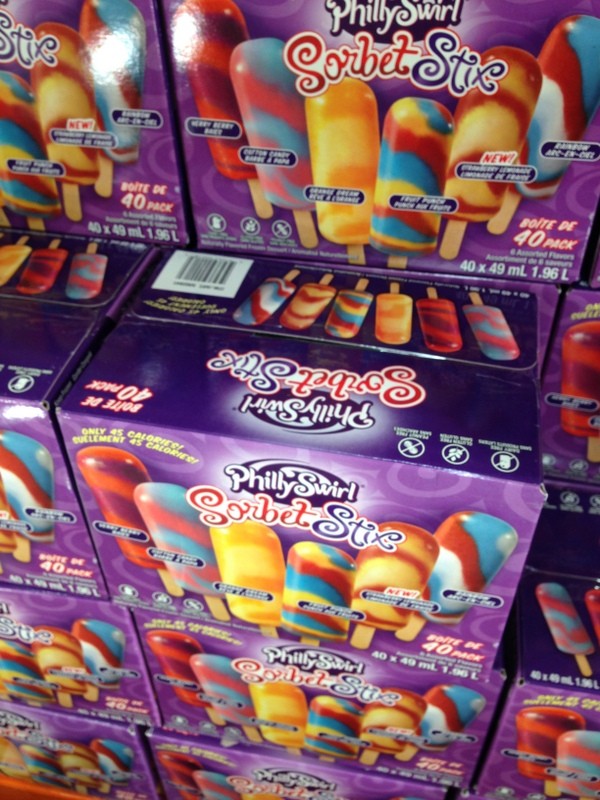 Nestle Drumsticks, 18 x 140ml - $13.99, reg. $17.49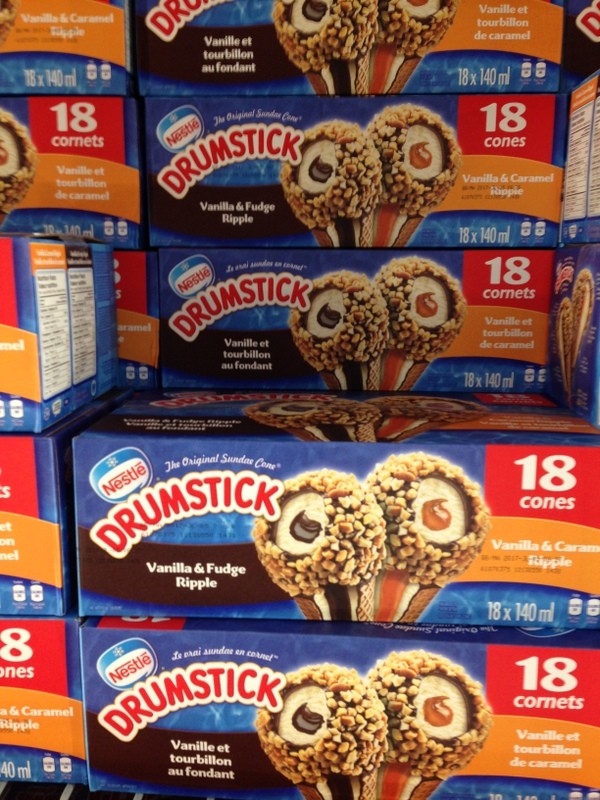 CP Shrimp Wonton Soup 6 x 145 g - $11.49, reg. $14.49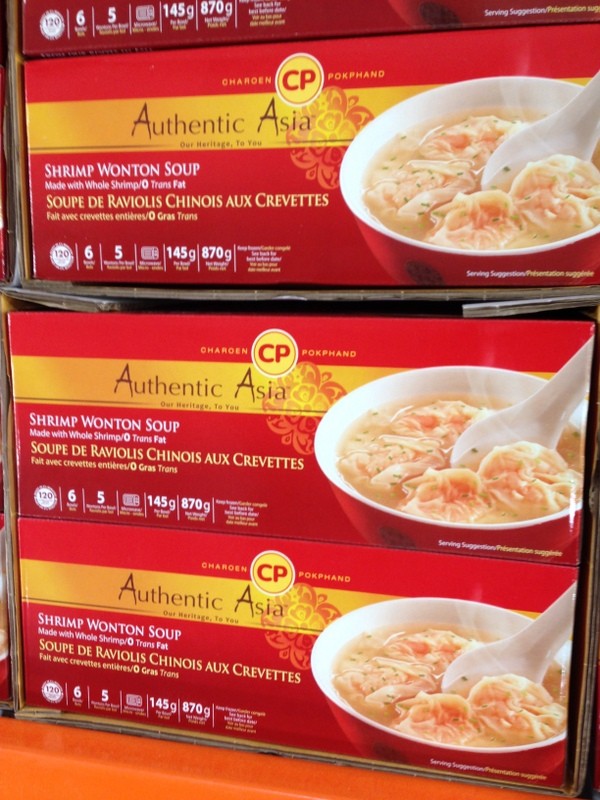 Goodhost Iced Tea, 2.35 kg - $6.49, reg. $8.49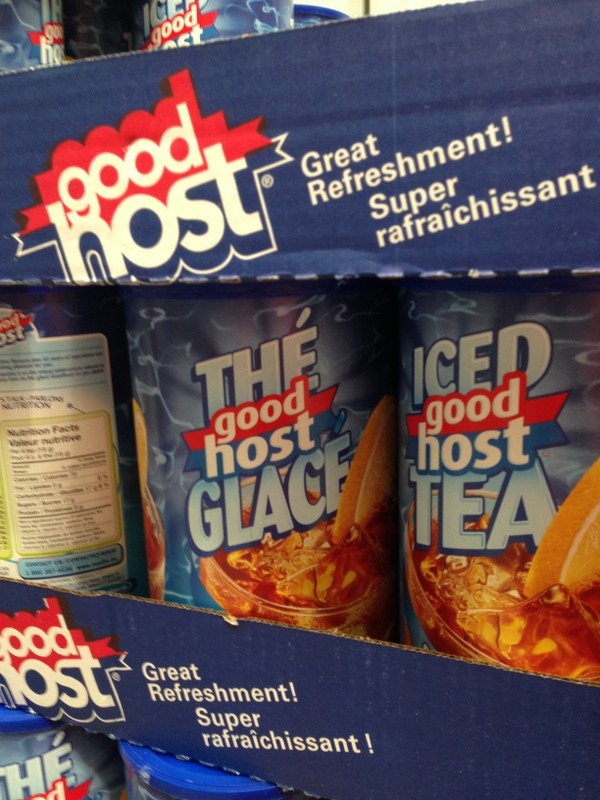 Kirkland Signature iced tea, 3 kg - $8.79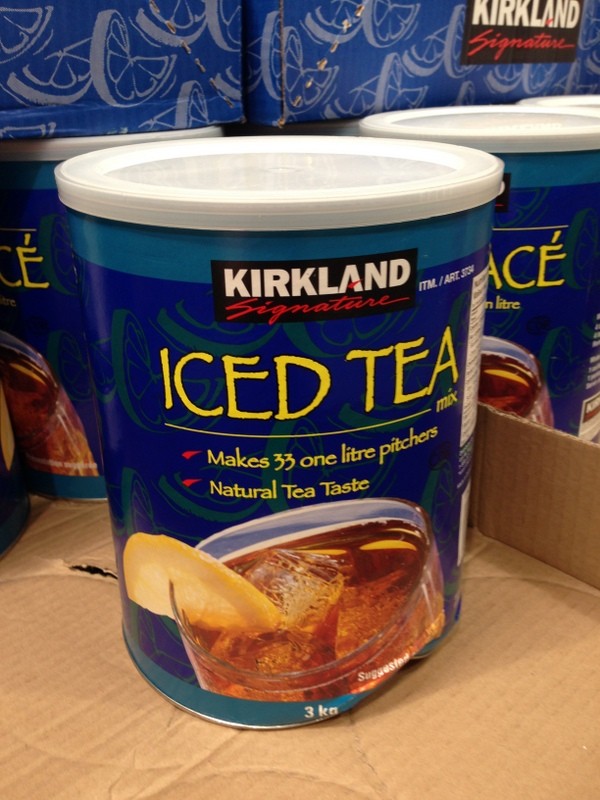 Cadbury hot chocolate 1.8 kg - $9.99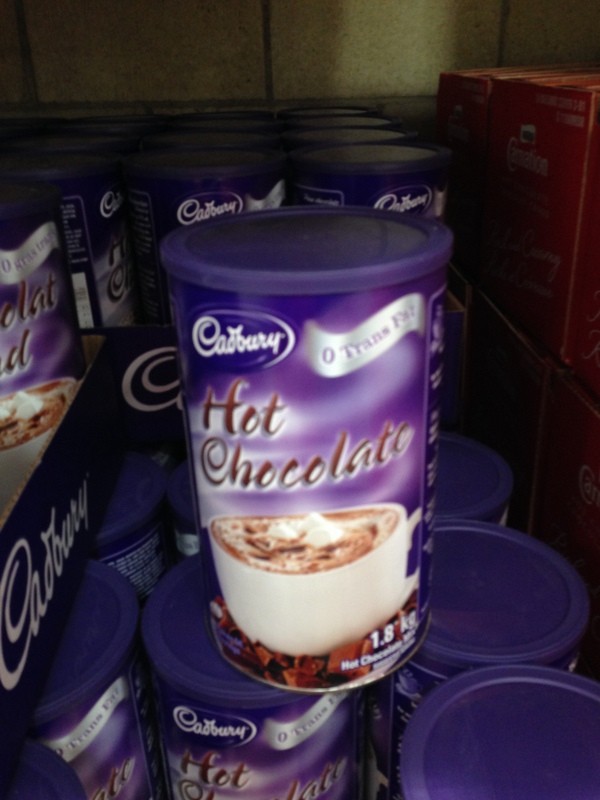 Kellogg's all bran buds, 1.05 kg - $9.69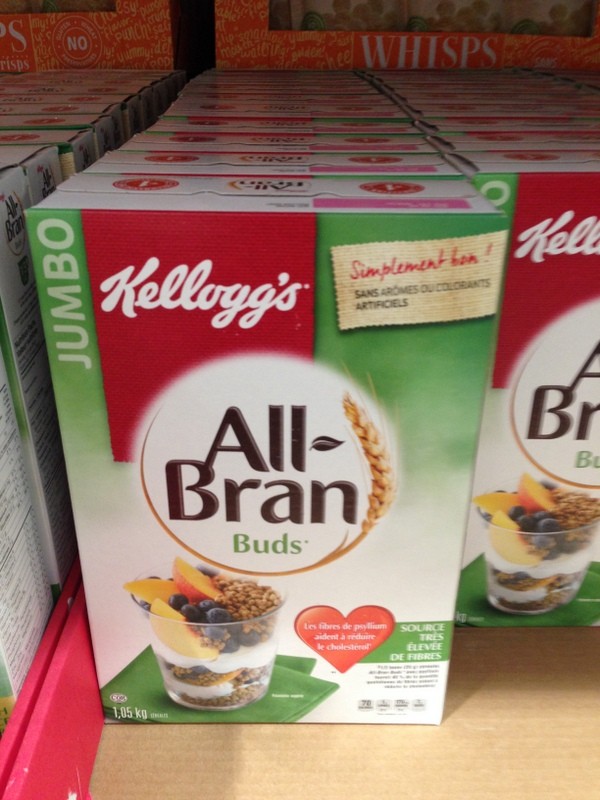 General Mill's honey nut cheerios, 1.45 kg - $5.49, reg. $7.99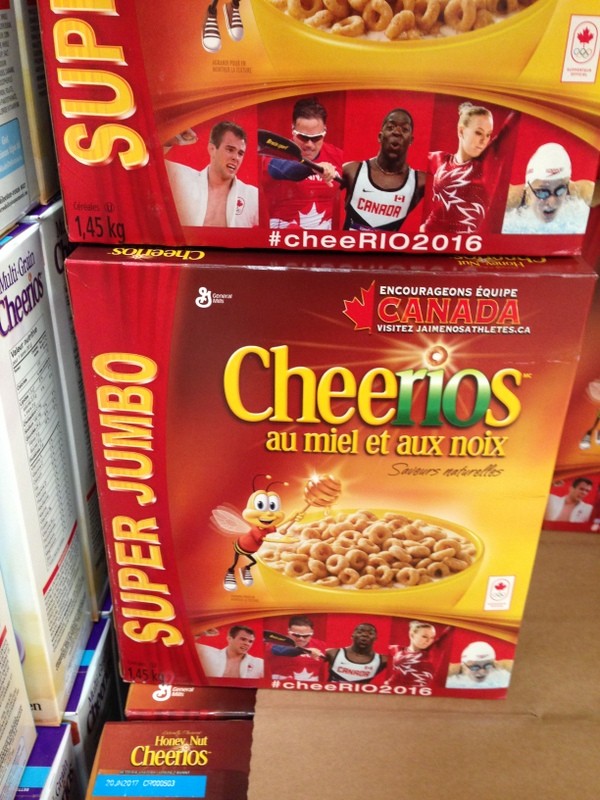 Kellogg's mini wheats, 1.6 kg - $6.99, reg. $8.99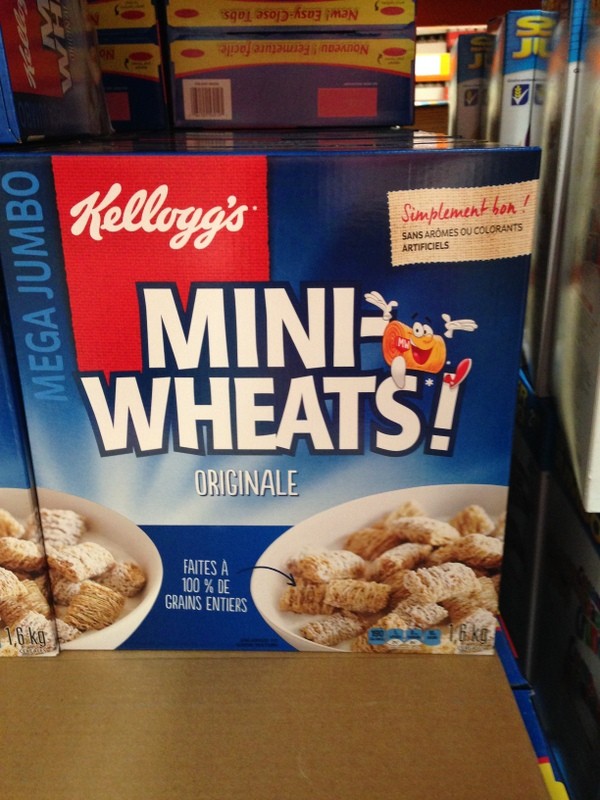 Post cranberry almond crunch, 1.4 kg - $6.99, reg. $8.99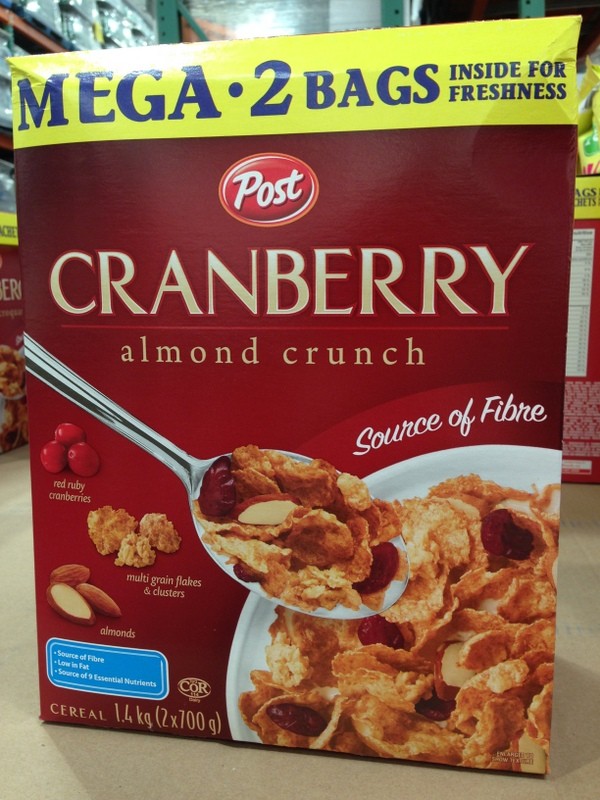 Boom Chicka Pop, 340 g - $4.49, reg. $6.49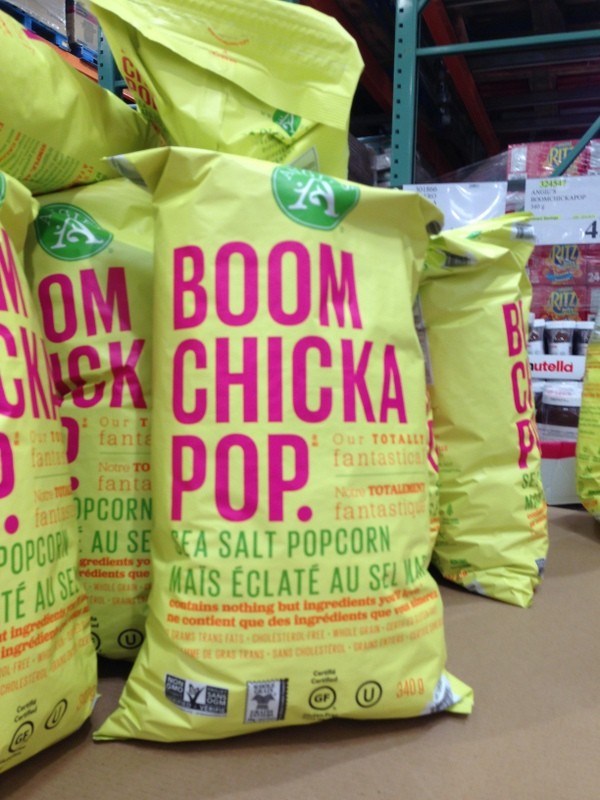 Partner's wisecrackers, 680 g - $6.79, reg. $8.79
Goldfish crackers, 1.64 kg - $8.39 sale price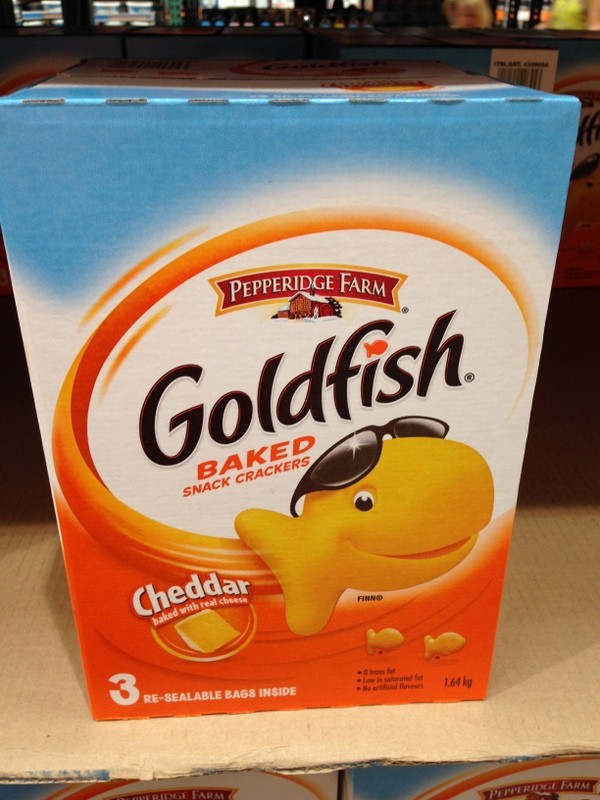 Kirkland Signature Walker's shortbread cookies, 2.1 kg - $21.99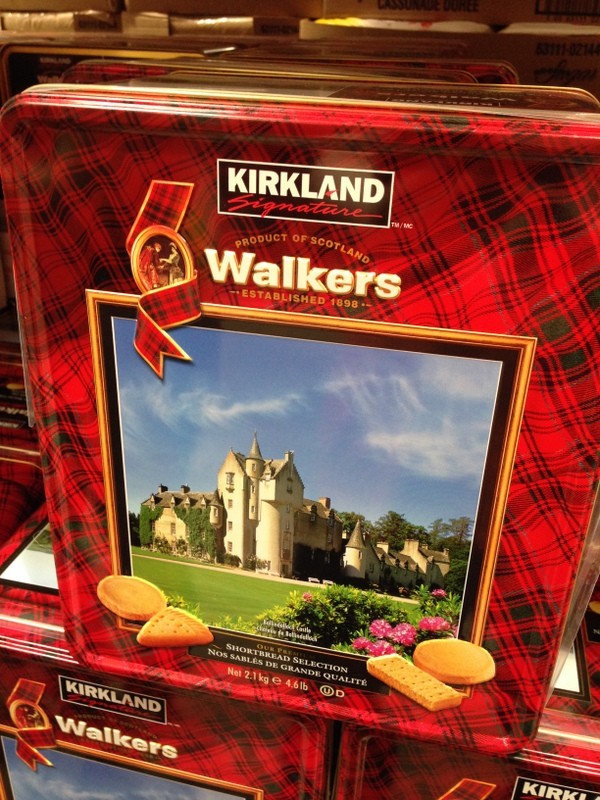 Pure Palm organic coconut sugar, 1.8 kg - $13.99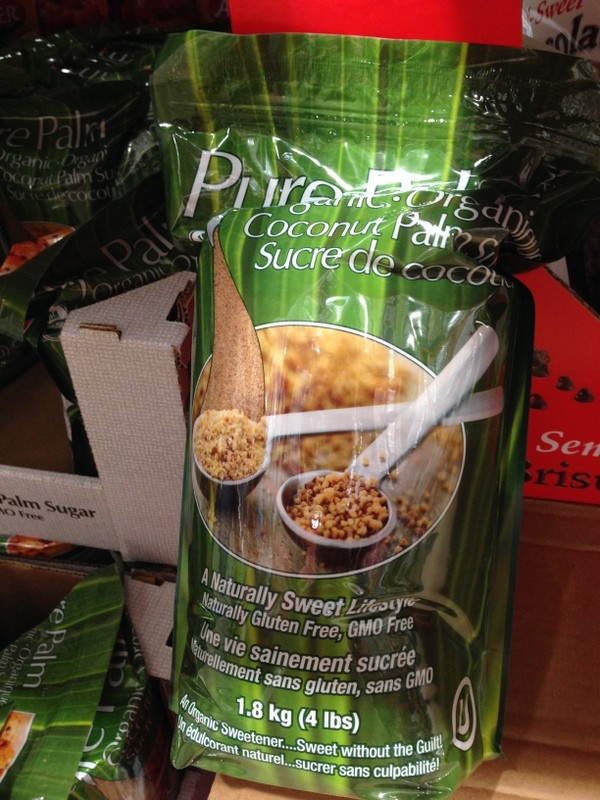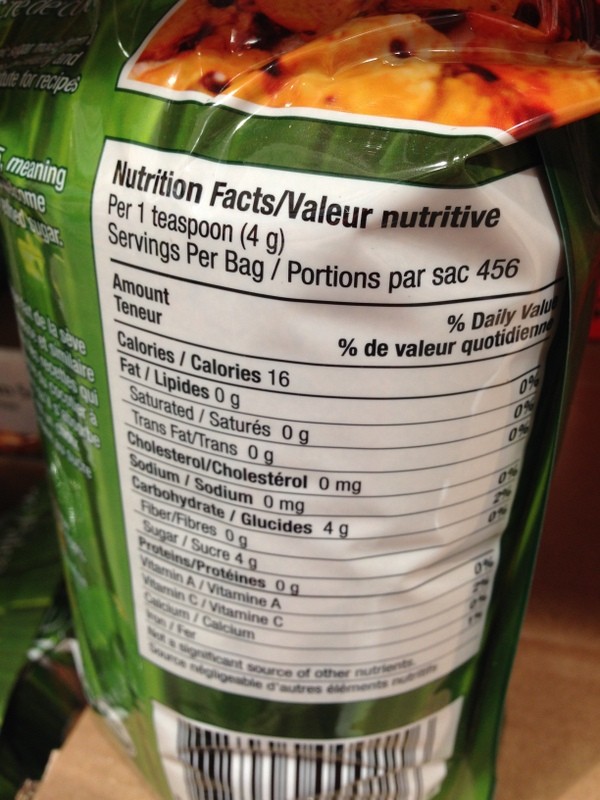 Flax For Nutrition milled flax seed, 1200 g - $5.99 reg. $7.99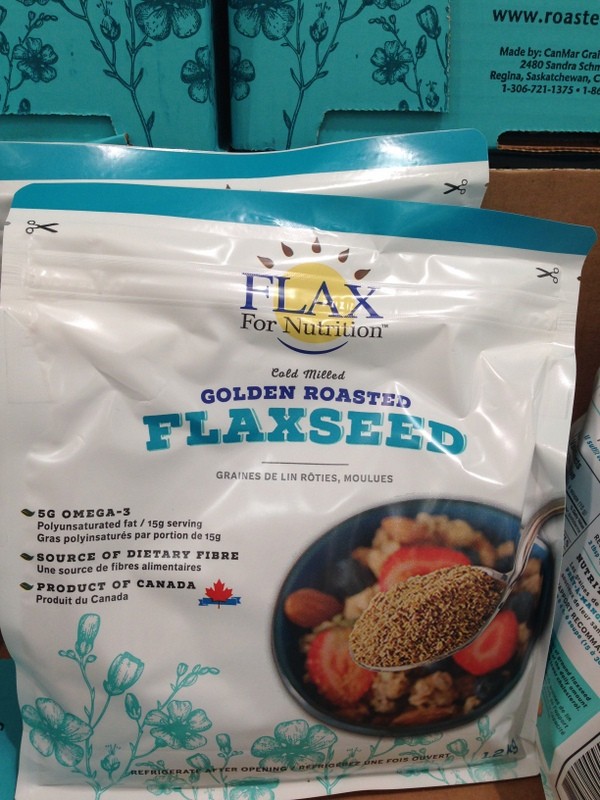 Hidden Valley Ranch Dressing, 2 x 1.18 L - $5.99, reg. $8.99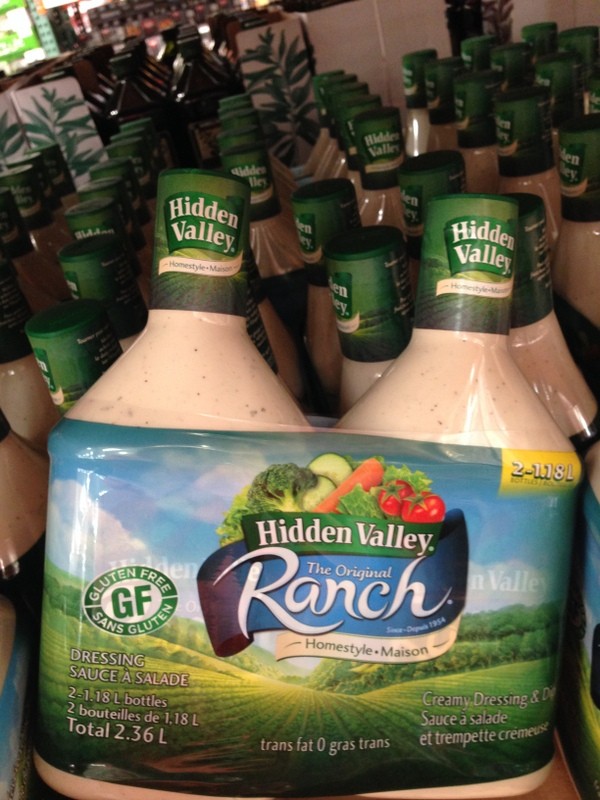 Columbia Fruit organic blackberries, 1.5 kg - $10.99, reg. $13.99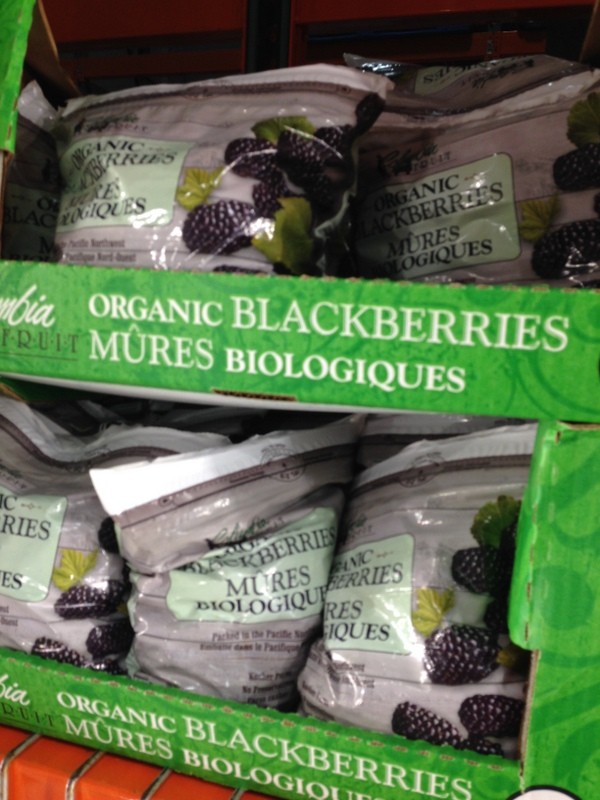 Quaker chewy yogourt bars, 34 pack - $9.99, reg. $12.59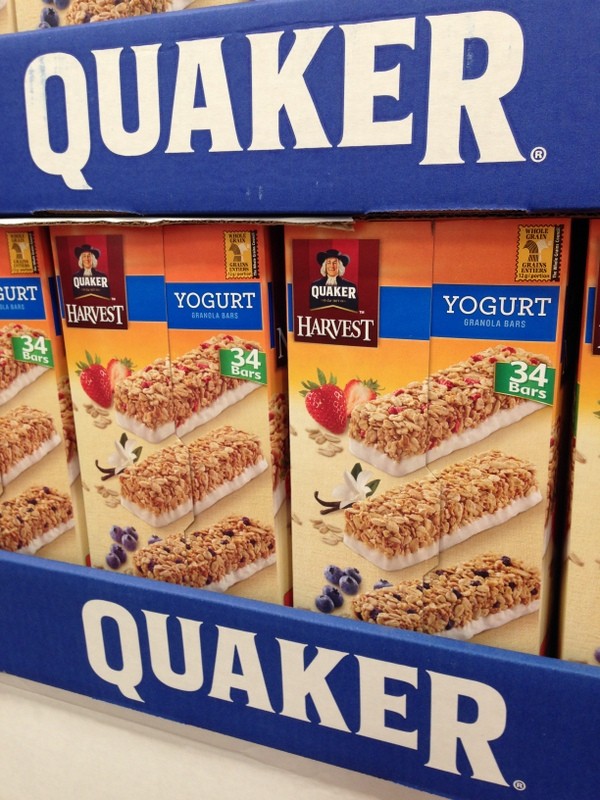 Snappers dark chocolate caramel pretzels, 680 g - $9.99, reg. $12.99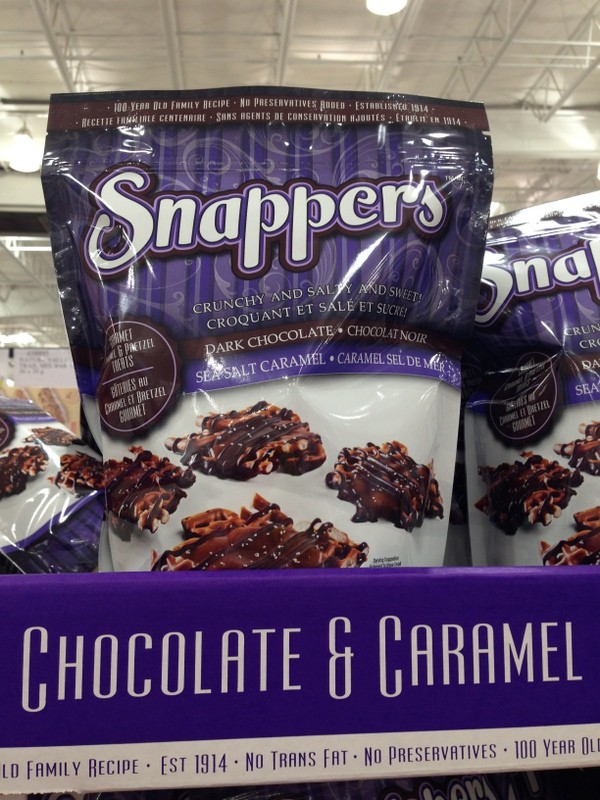 Golden Island pork jerky, 410 g - $12.59, reg. $15.99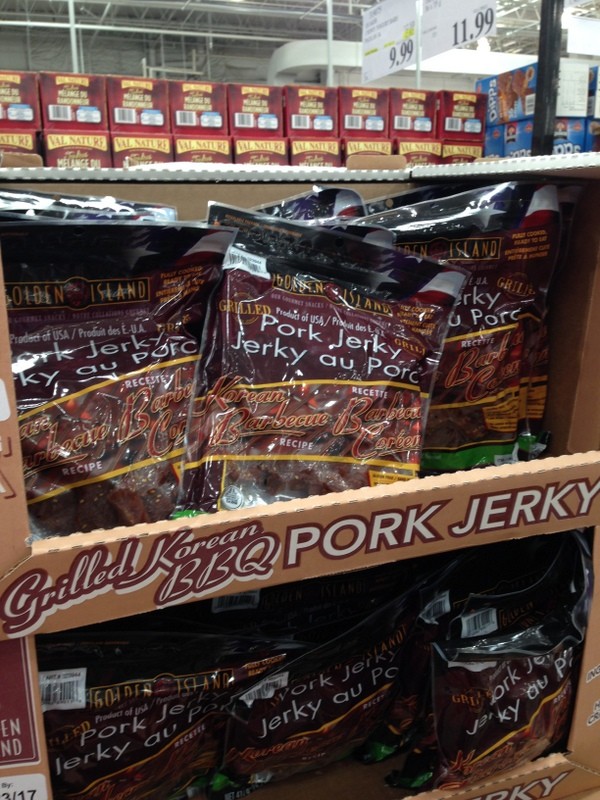 Coconut Fields coconut rolls, 265 g -$7.79, reg. $9.99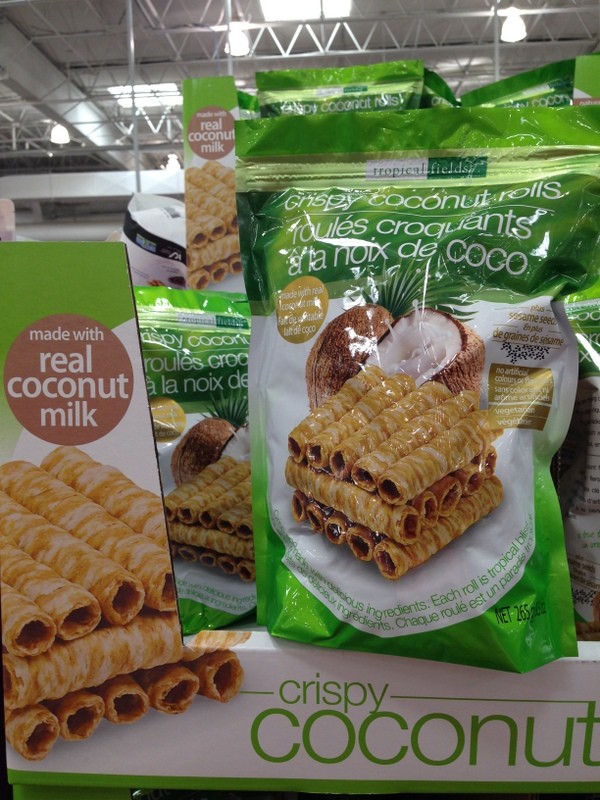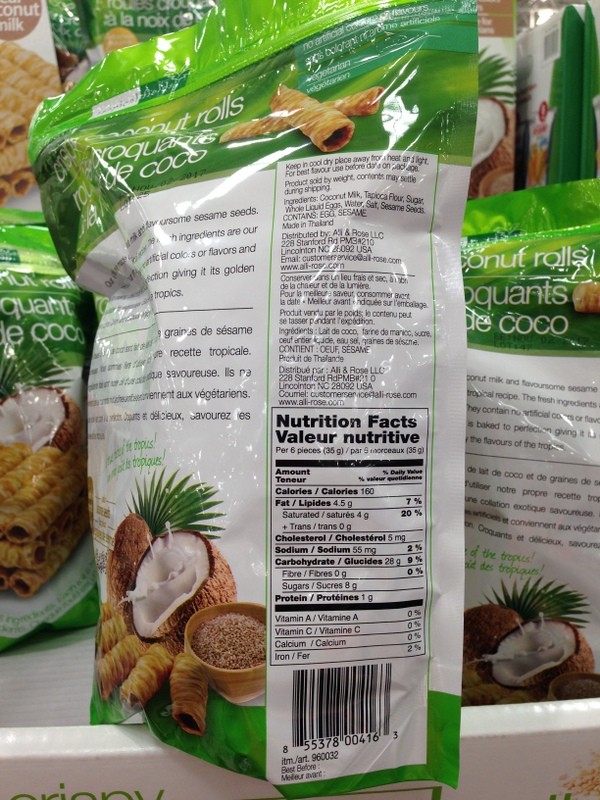 Wild Roots coastal berry blend trail mix, 737 g - $9.89, reg. $12.59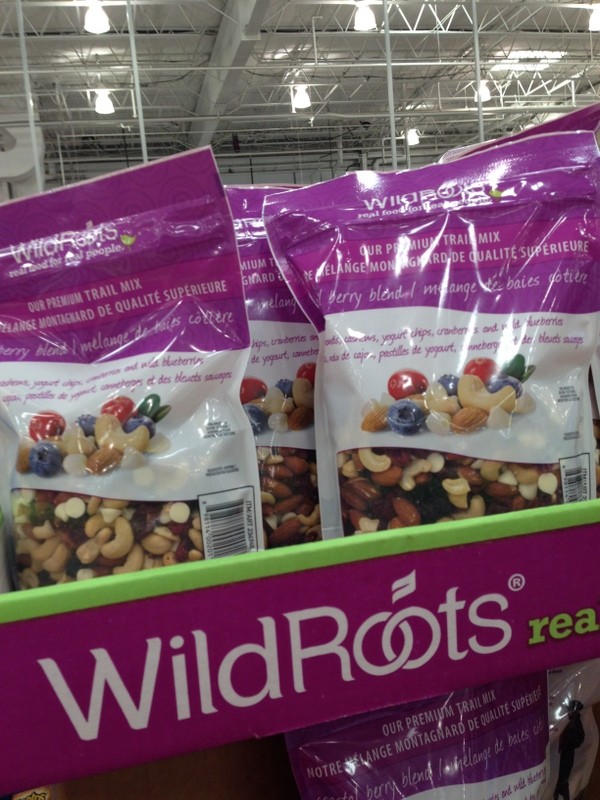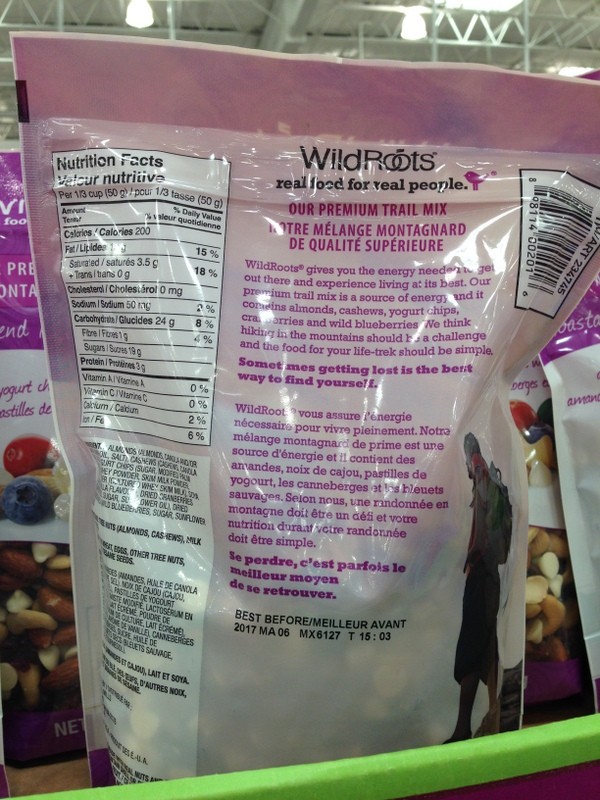 Frito Lay lunch variety pack, 50 - $10.99, reg. $13.99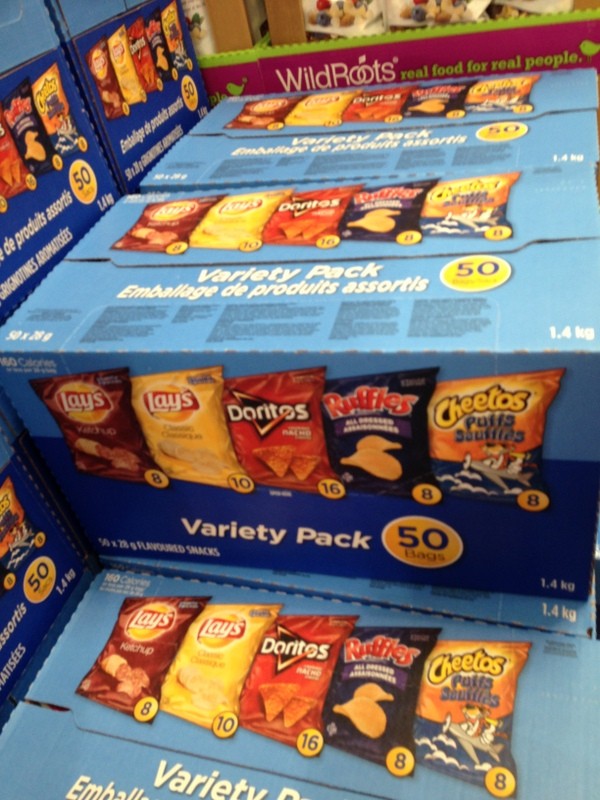 Allan Candy deluxe jujubes, 2.5 kg - $6.99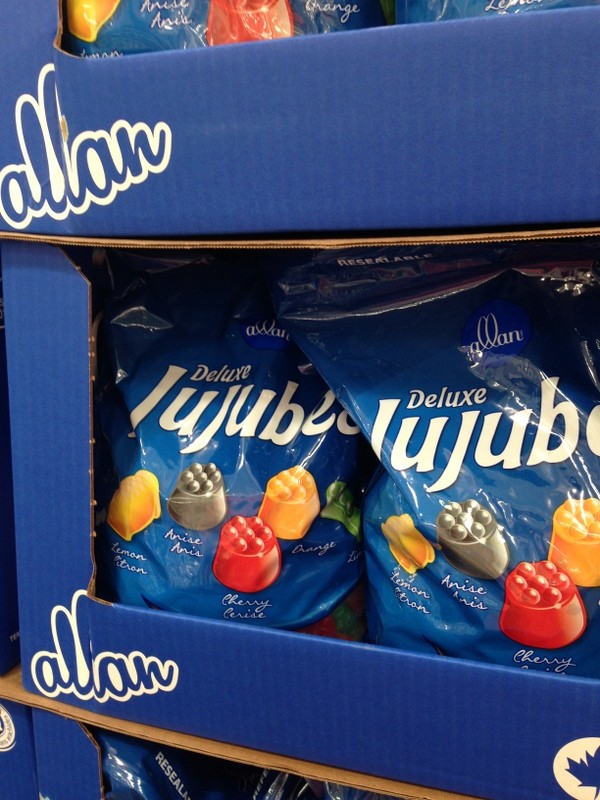 Nestle variety pack of 18 - $11.79, reg. $13.79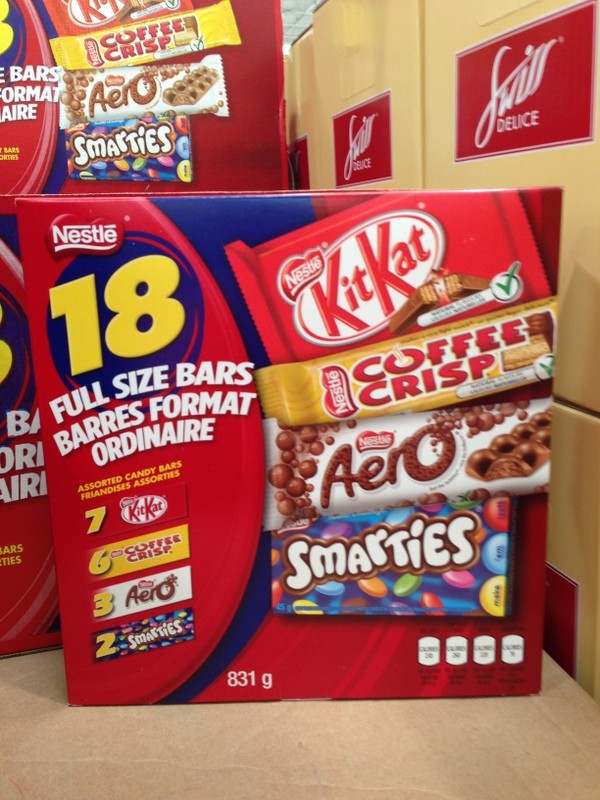 Kashi granola bar, 40 x 20 g - $9.29, reg. $11.69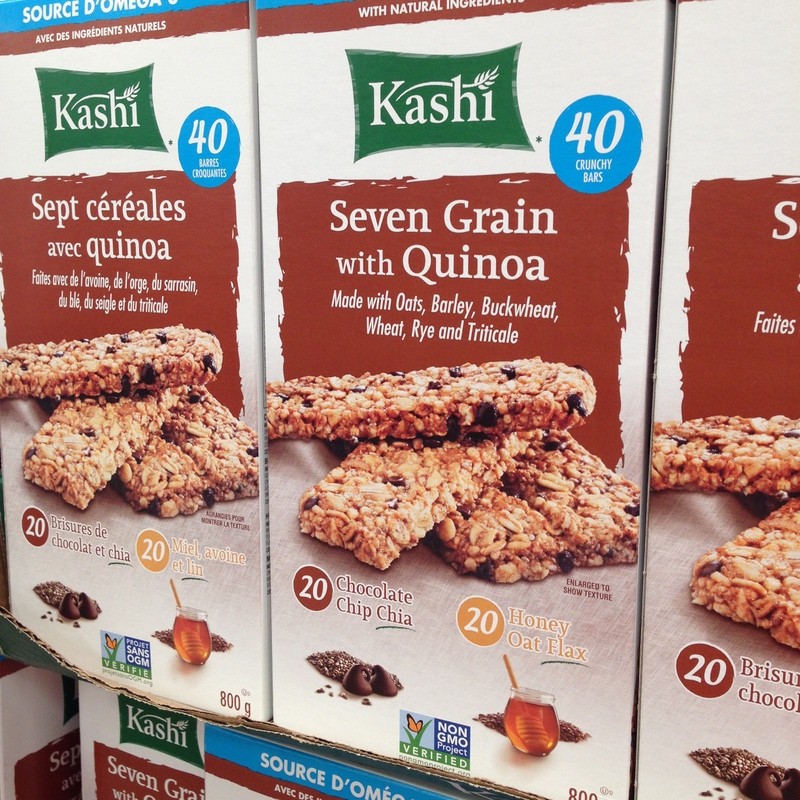 Detergents & Cleaning Supplies

Cascade powerclean dishwasher detergent, 115 count - $15.99, reg. $19.99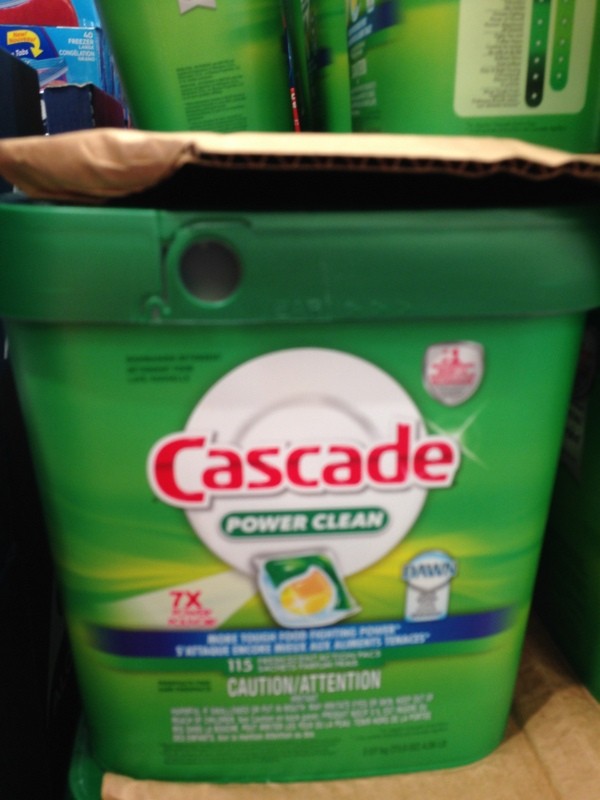 Jet Dry ultra rinse agent, -$8.49, reg. $11.69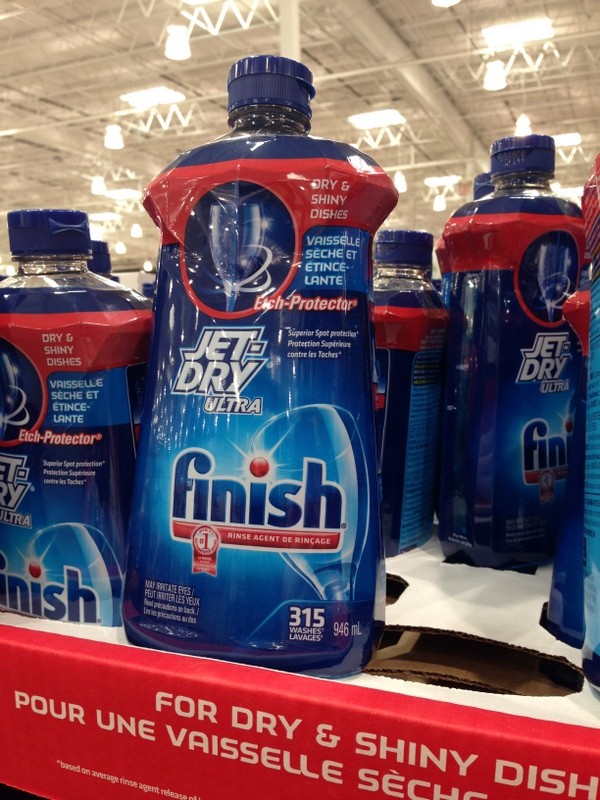 Alcan aluminum foil, 3 roll pack - $9.59, reg. $11.79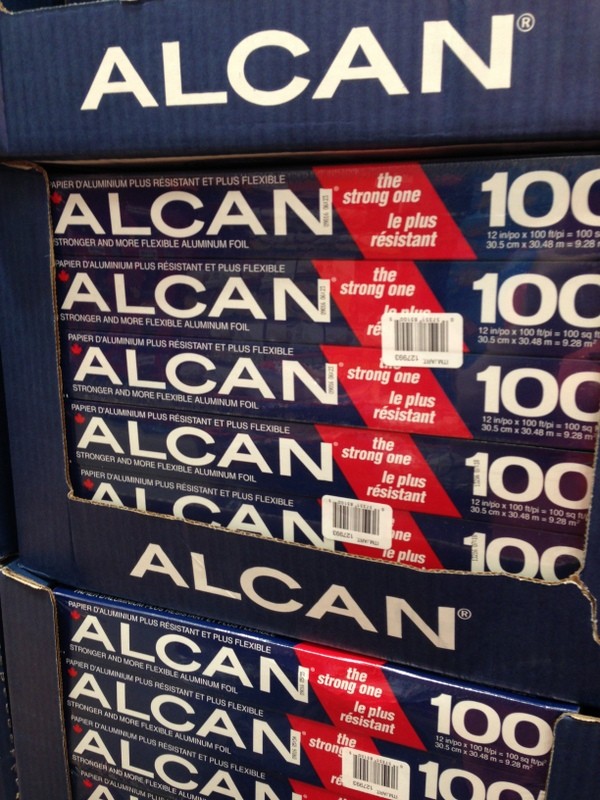 Ziploc large storage bags, 40 x 3 - $10.89, reg. $13.89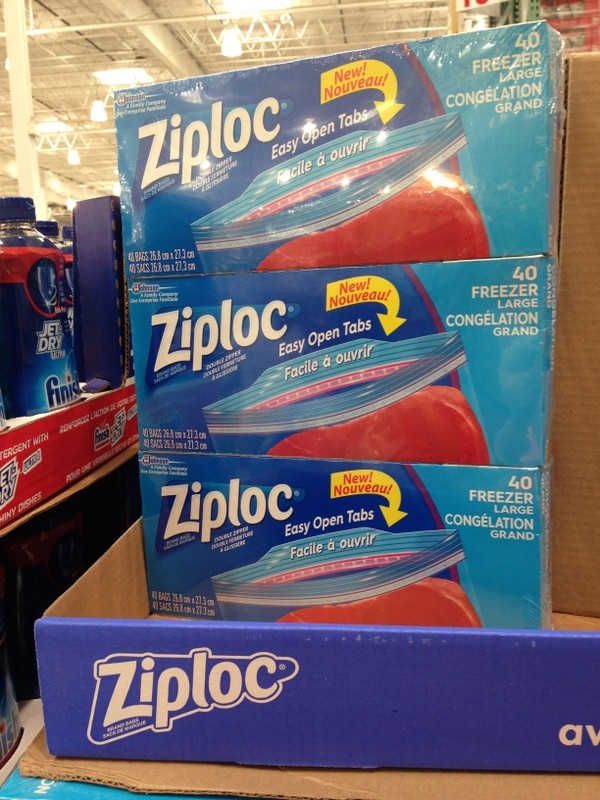 Royal Chinet paper plates, 150 - $15.99, reg. $21.99
Kirkland Signature paper towel, 12 rolls - $13.99, reg. $16.99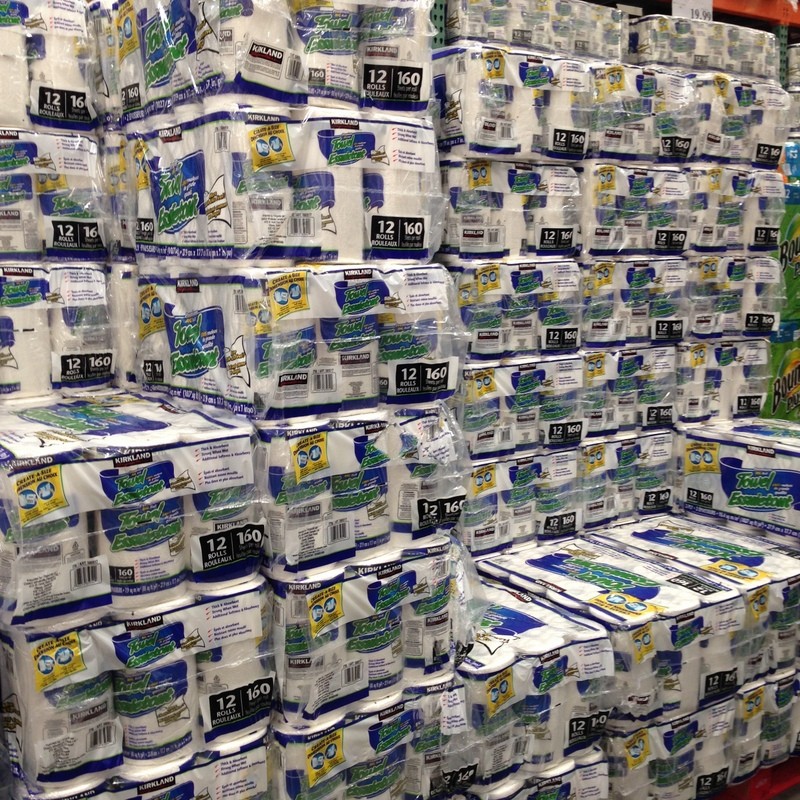 Pharmacy/Beauty/Personal Care

Kirkland Signature Calcium Plus, 500 tablets - $9.99, reg. $12.99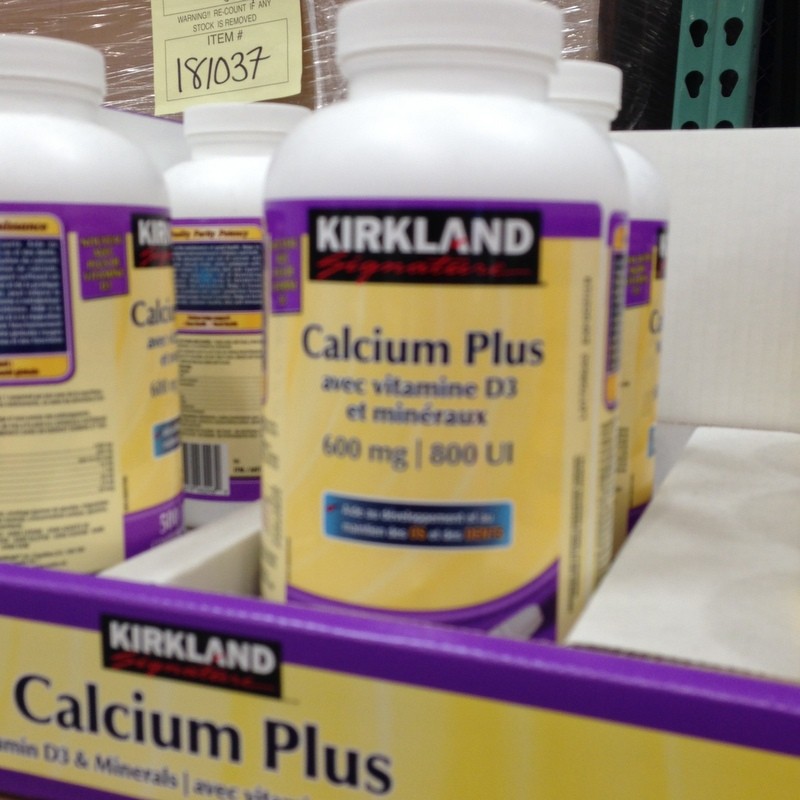 Kirkland Signature Vitamin B100 Complex, 300 tablets - $14.99, reg. $19.99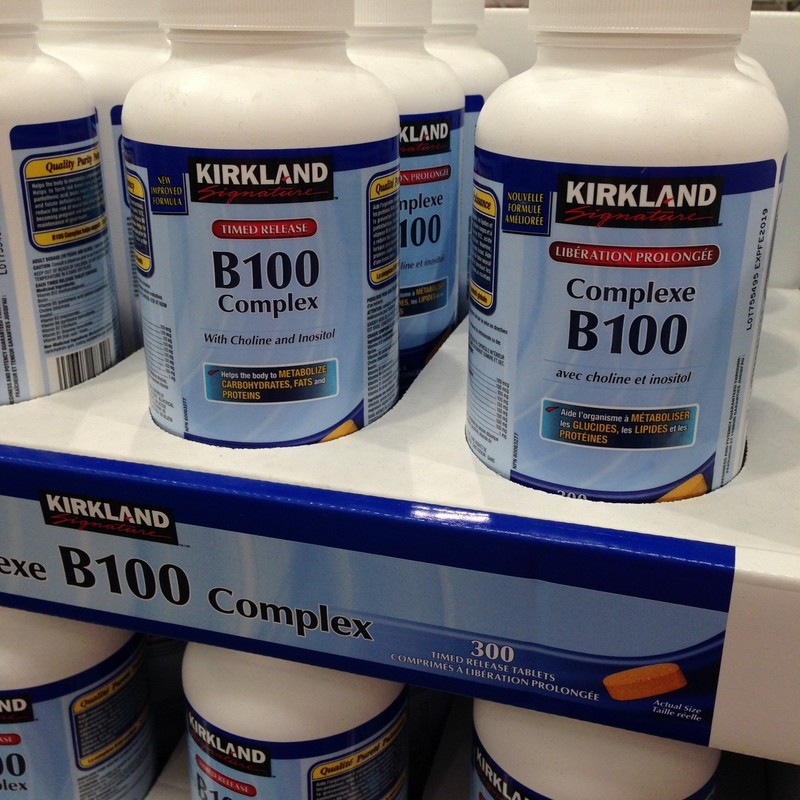 Kirkland Signature Glucosamine Sulfate, no sodium 750mg, 420 capsules - $14.99, reg. $19.99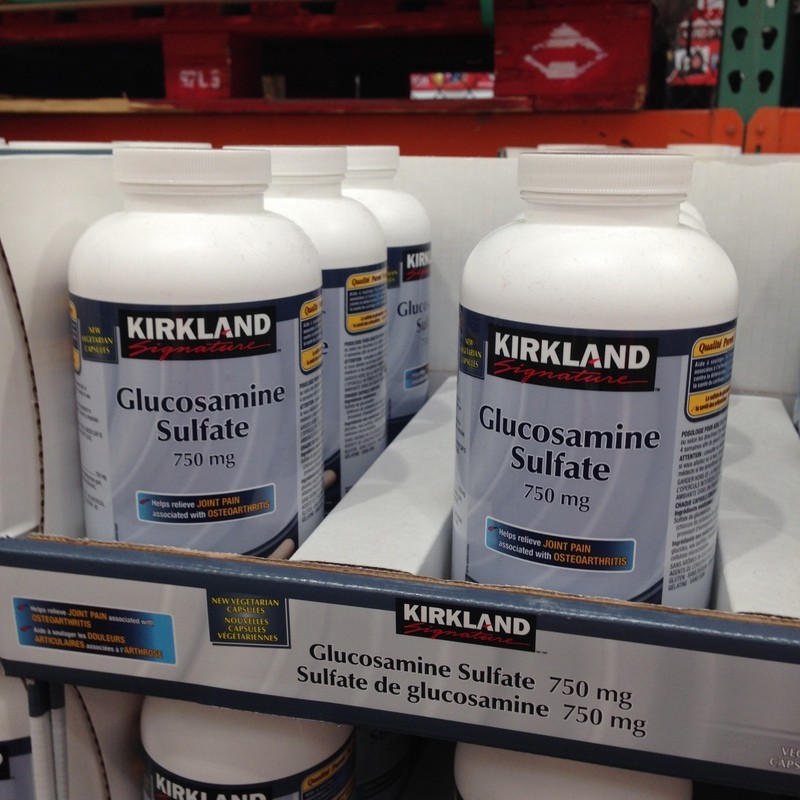 Vitafusion adult multiple vitamin gummy chews, 250 tablets - $8.99 from $11.99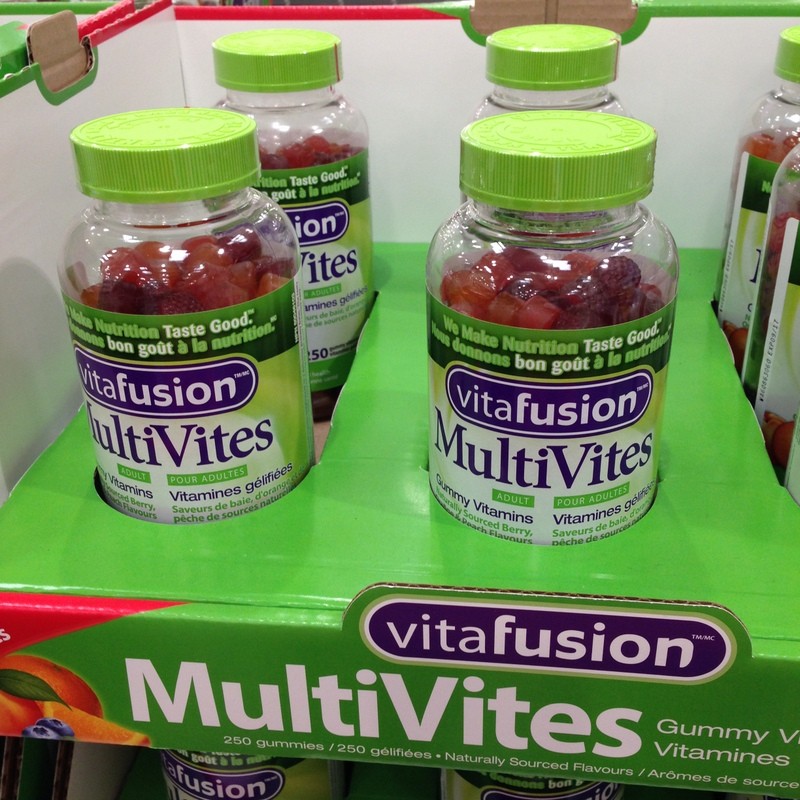 Nature's Bounty hair skin and nail gummies - $11.99, reg. $14.99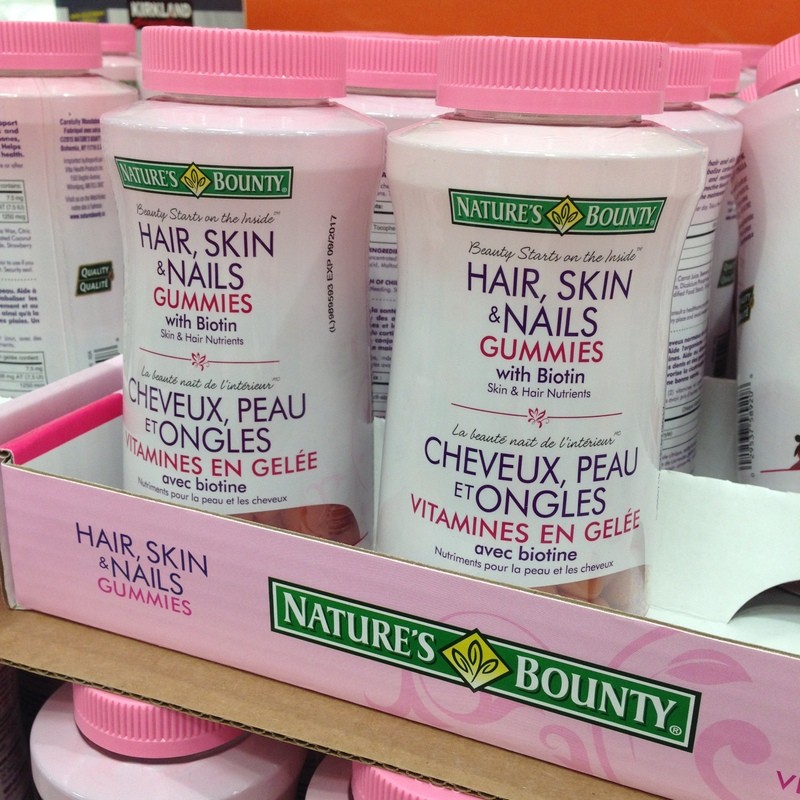 Aleve 220 mg, 160 liquid gels - $19.99, reg. $24.99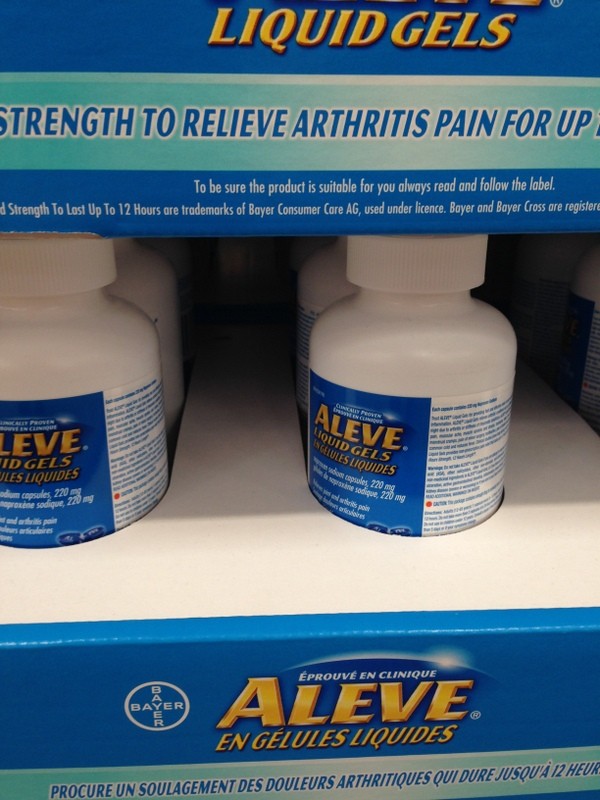 Advil, 400 mg extra strength 165 caplets - $19.99, reg. $24.99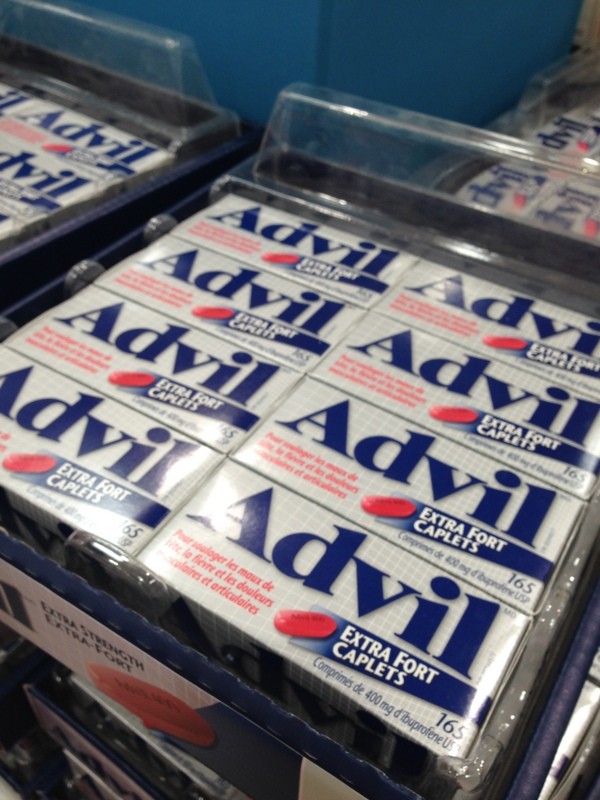 Kirkland Signature Omega 3 - 300 soft gels - $19.99, reg. $25.99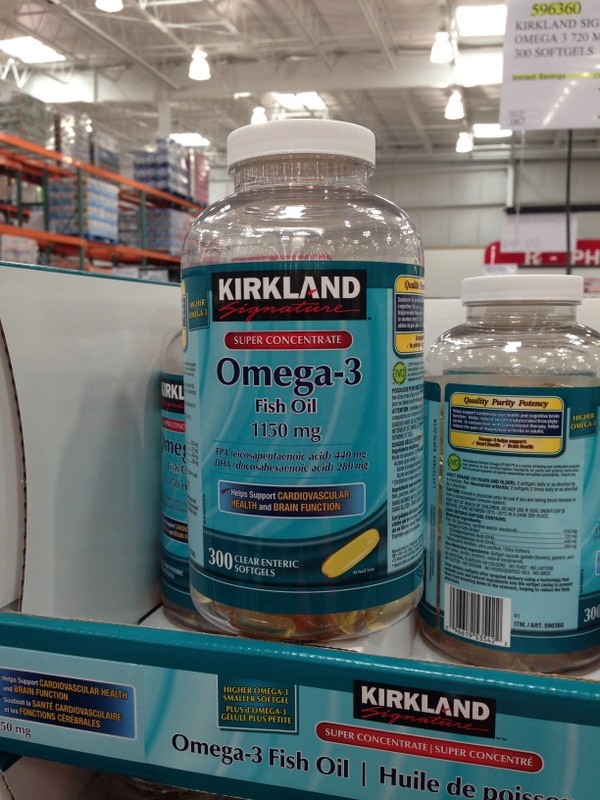 Oral-B Cross Action rechargeable toothbrush, 2 pack - $79.99, reg. $99.99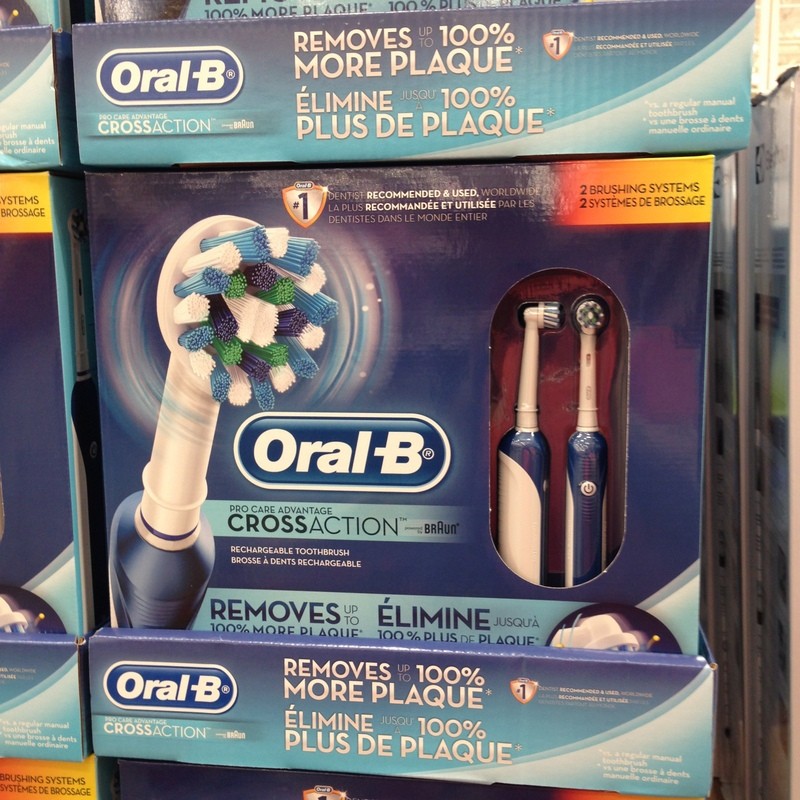 EOS spring lip balms, 6 pack - $14.99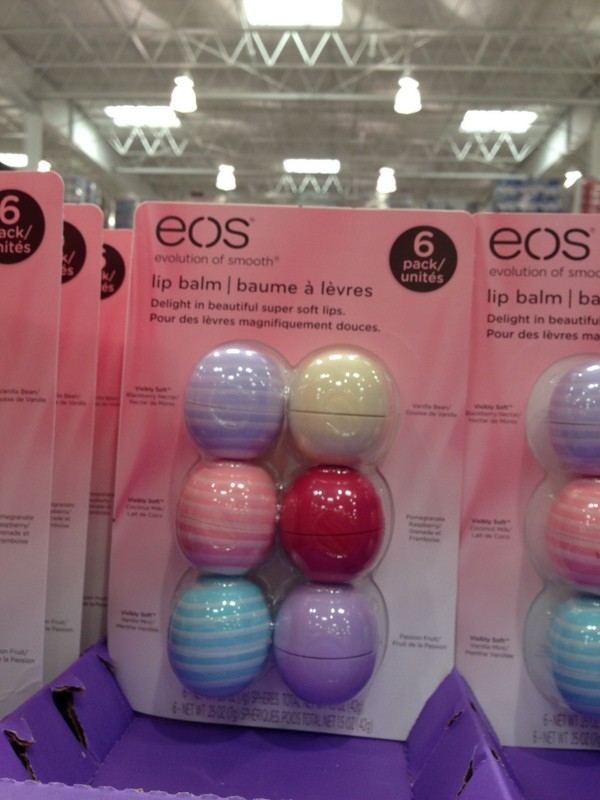 AfterBite 3 pack - $9.99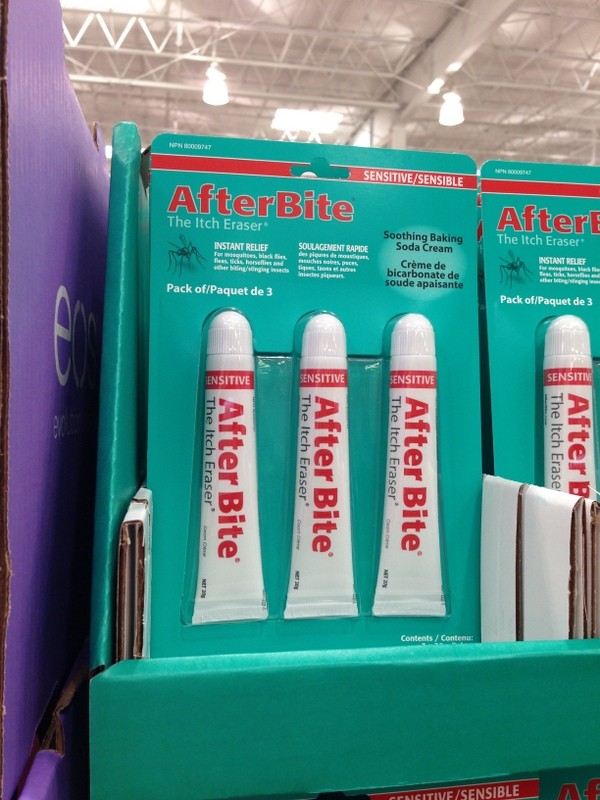 Furniture

Sealy Queen boxspring with 10 year warranty - $99.99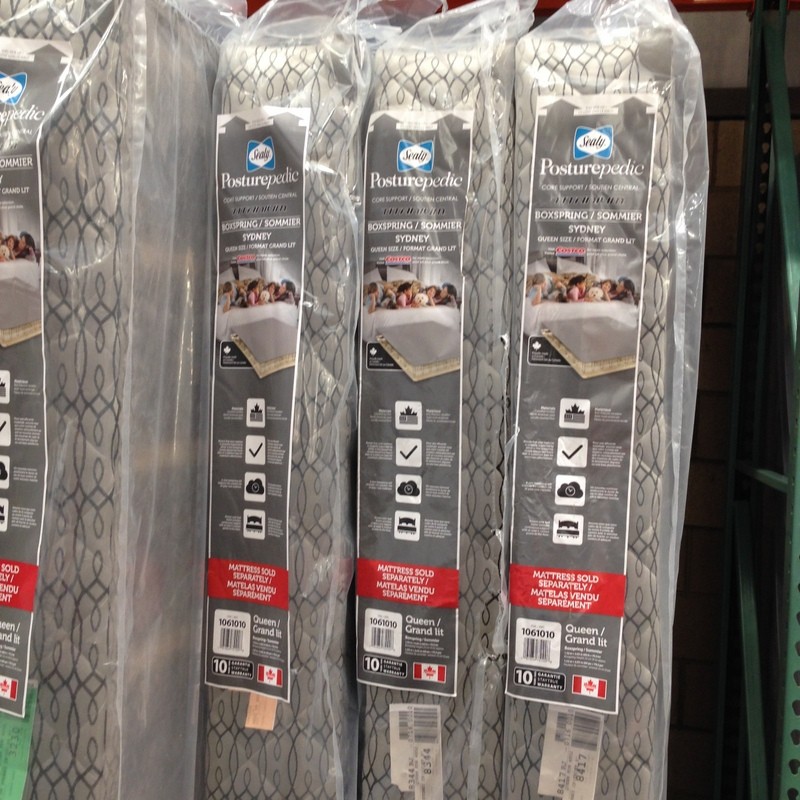 Home Trend sofa bed with lift-top chaise, 2 boxes, 102.3" w x 61.4" d x 30" h (converts into double bed) reclining head rest, solid wood legs. Storage in chaise - $999.99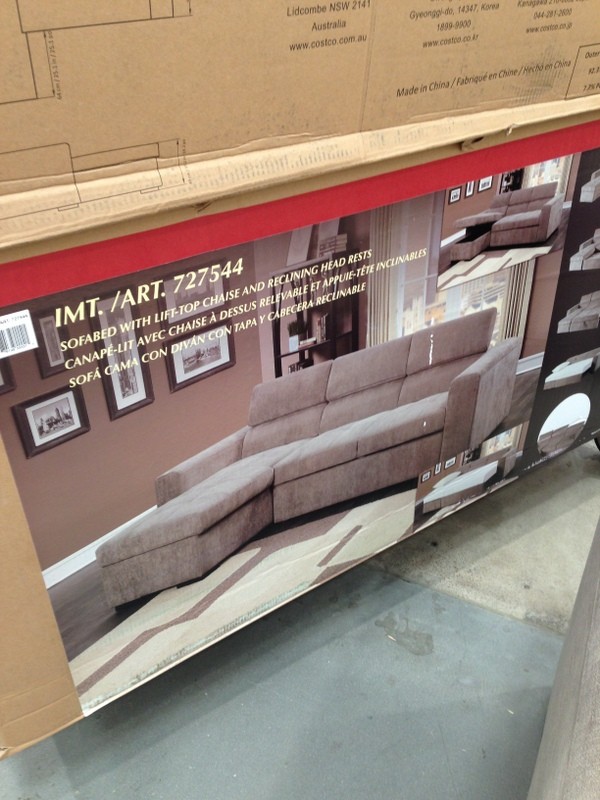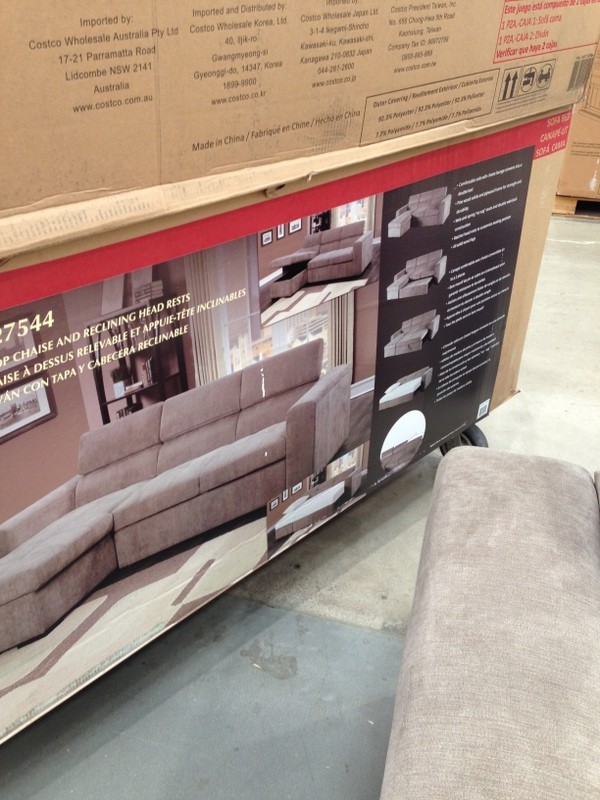 Books & Toys
Bic Whiteout Pack of 8, $9.89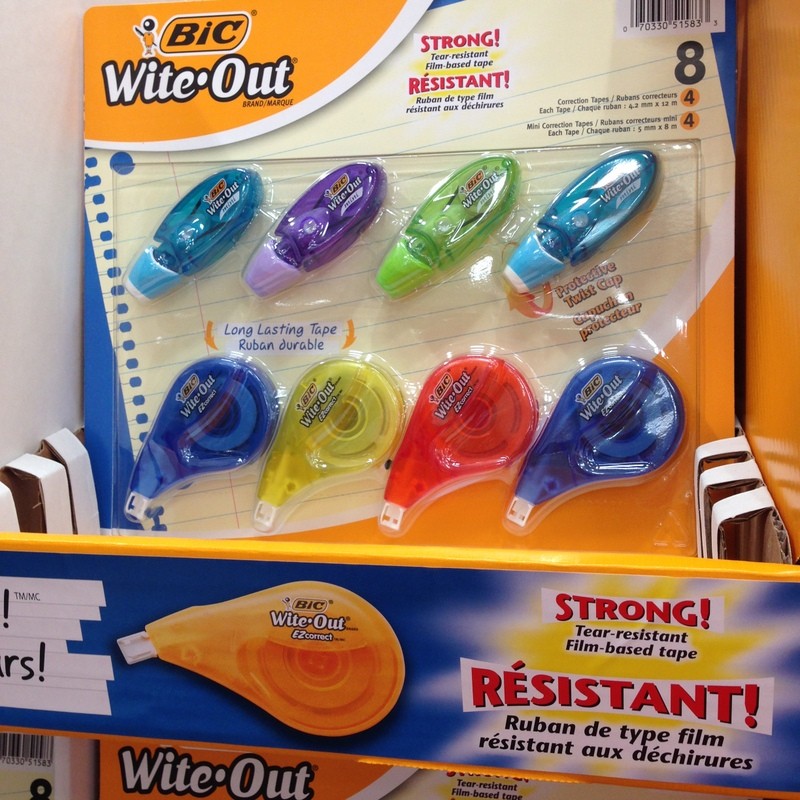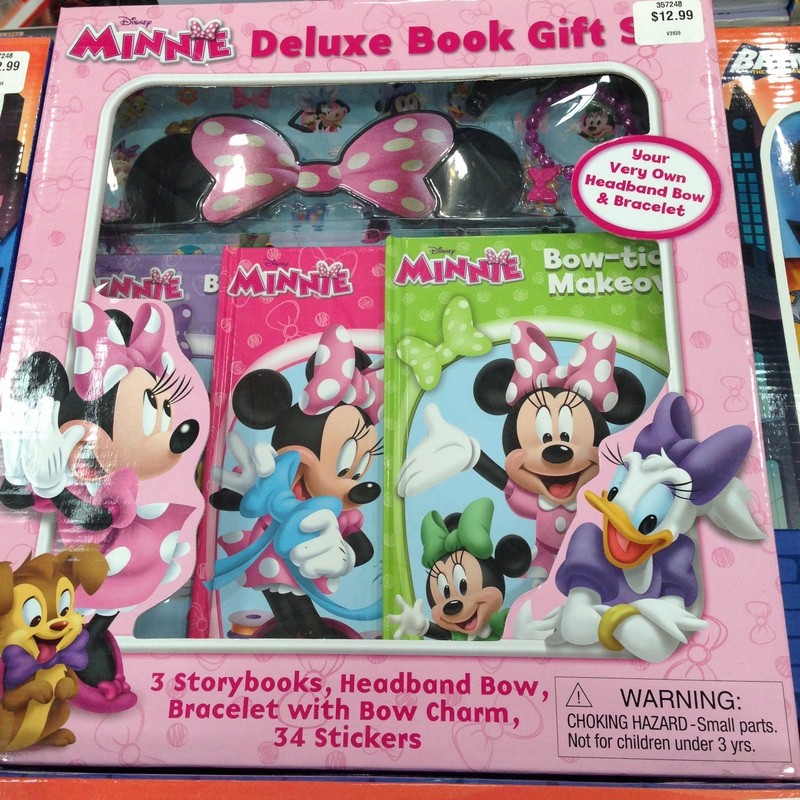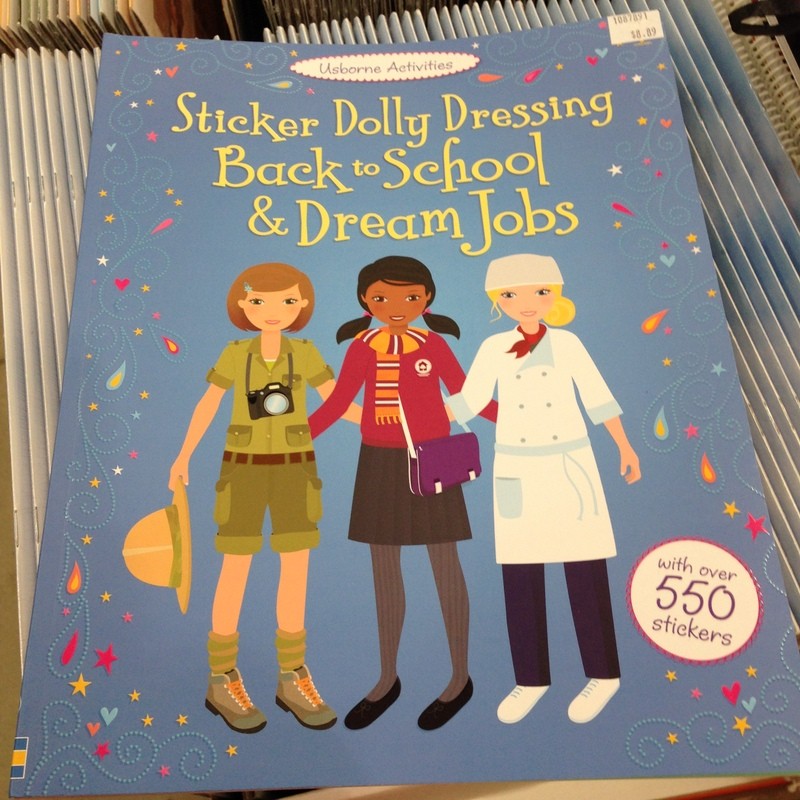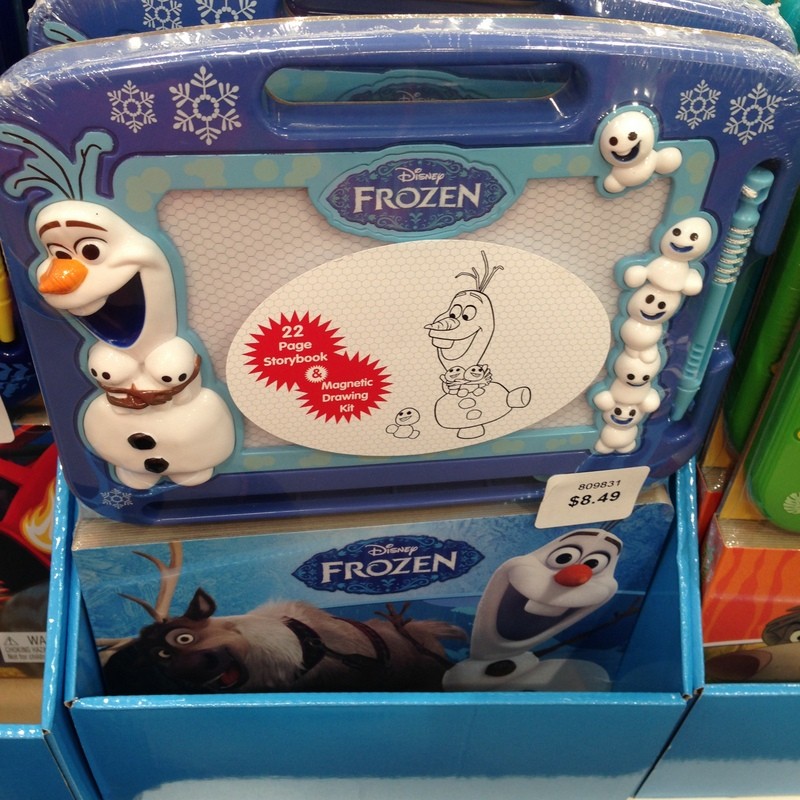 Pekkle 2 pc daycare set infant sizes 3 - 24M - $9.99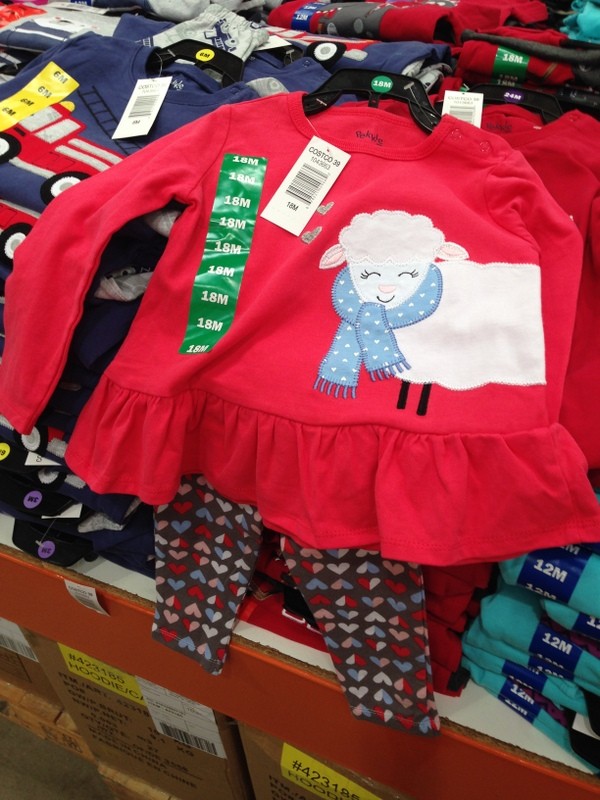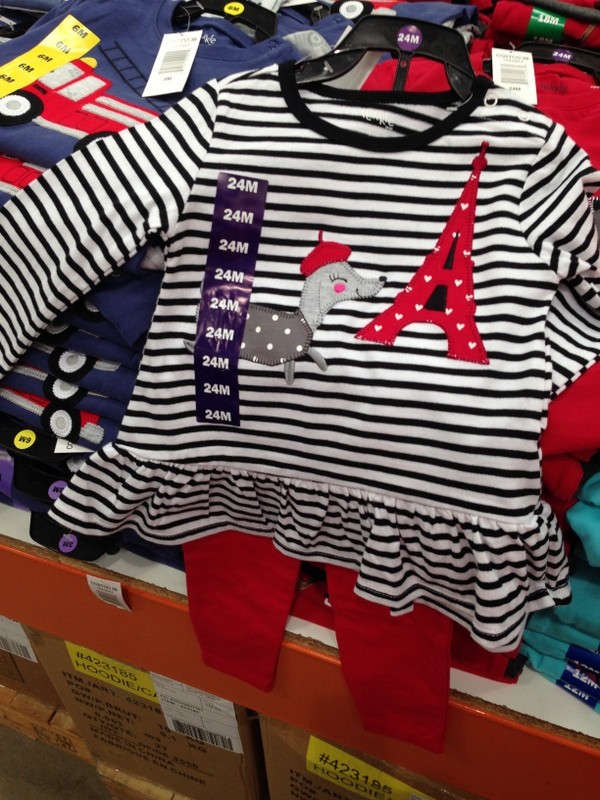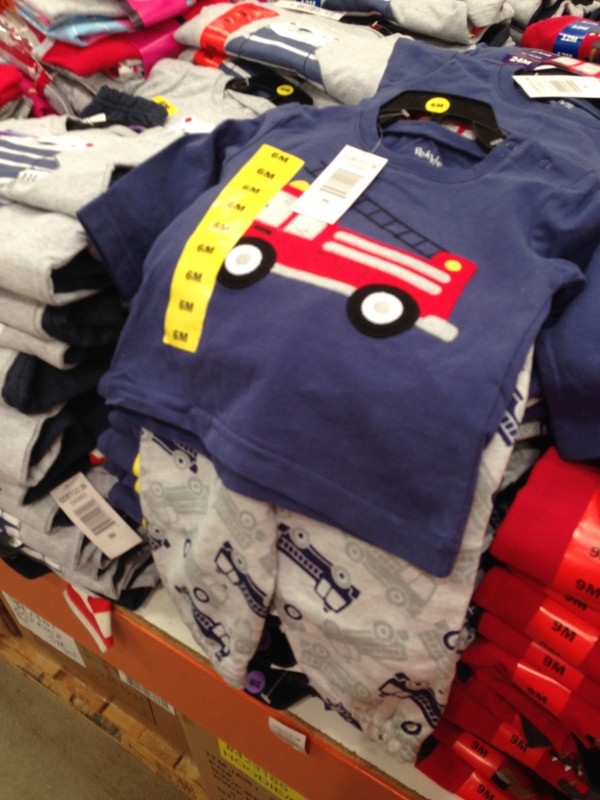 Adidas 2 pc set girls 2 - 6x, boys 2 - 7, $22.99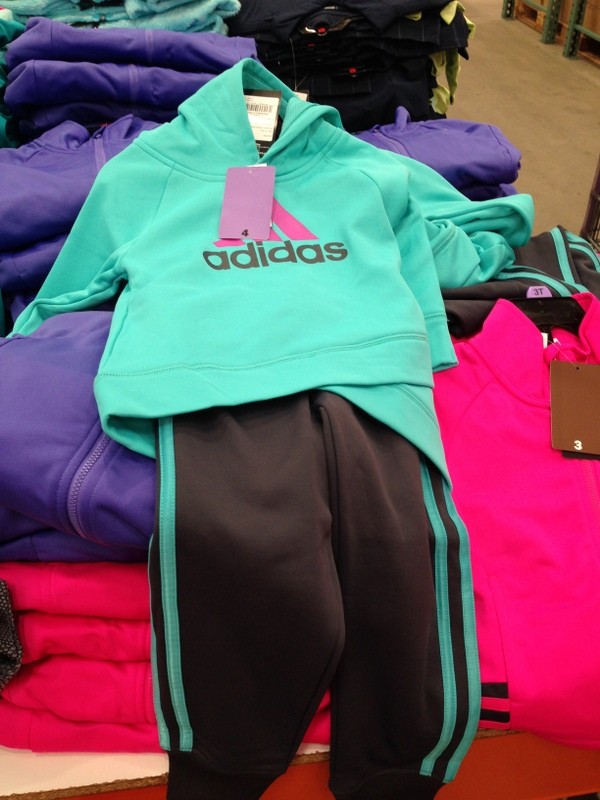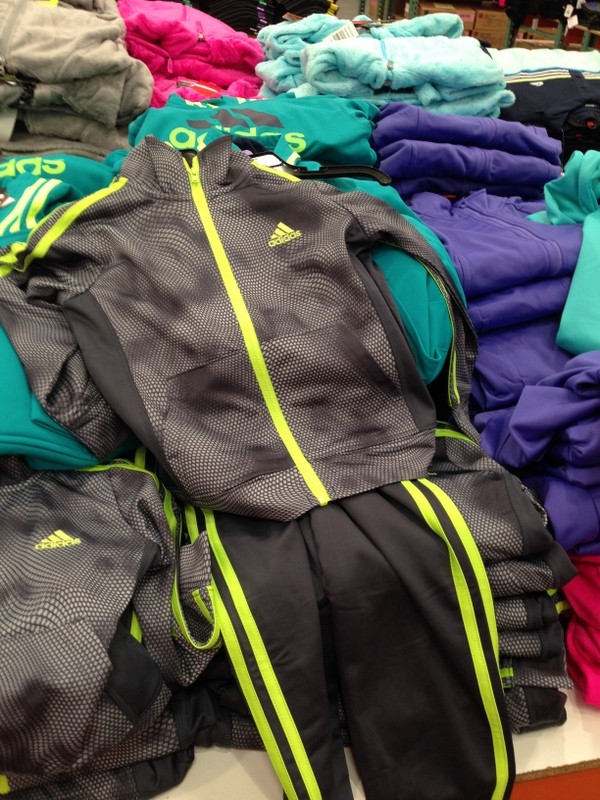 Halloween Costumes
Disney Princess costumes, $37.99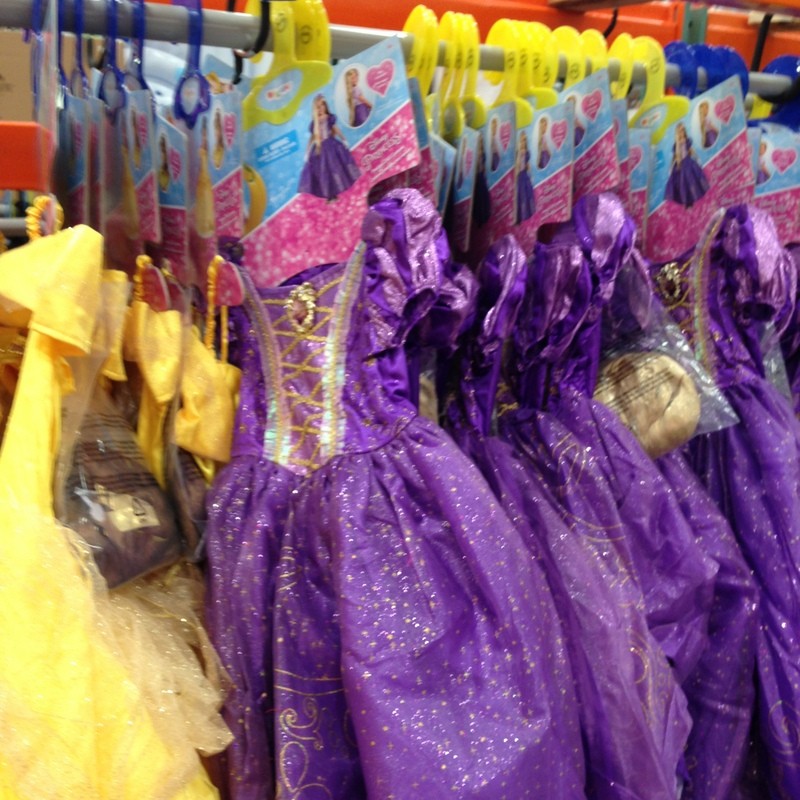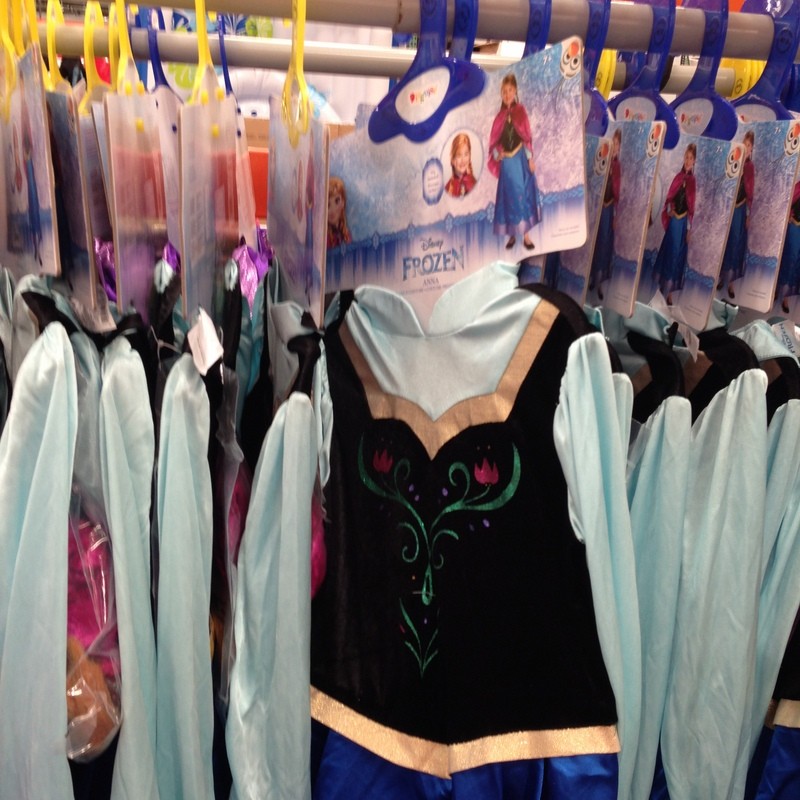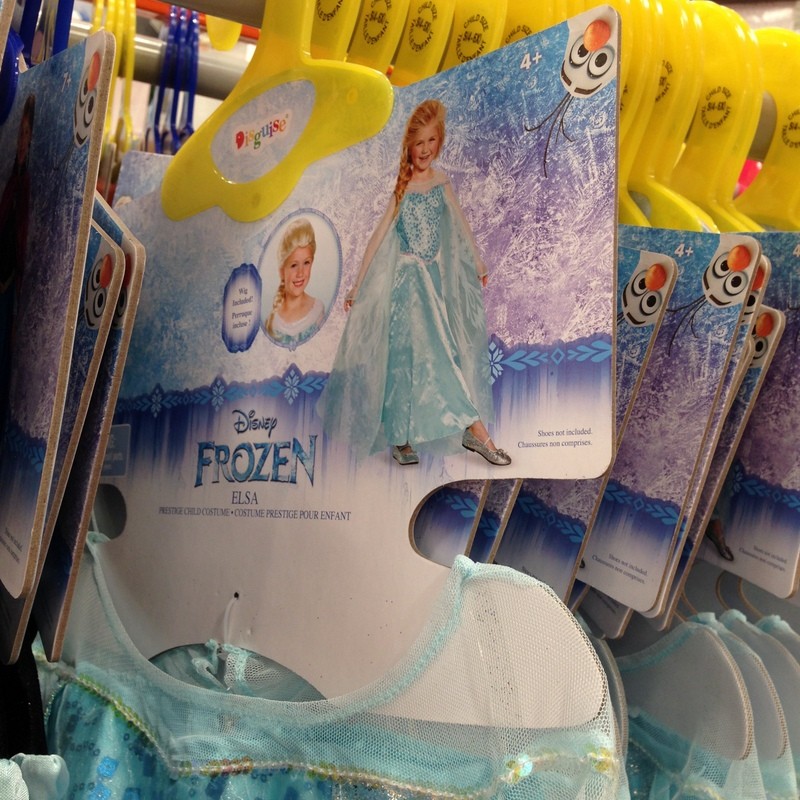 Teetot adventure costumes, ages 3 - 6 - $29.99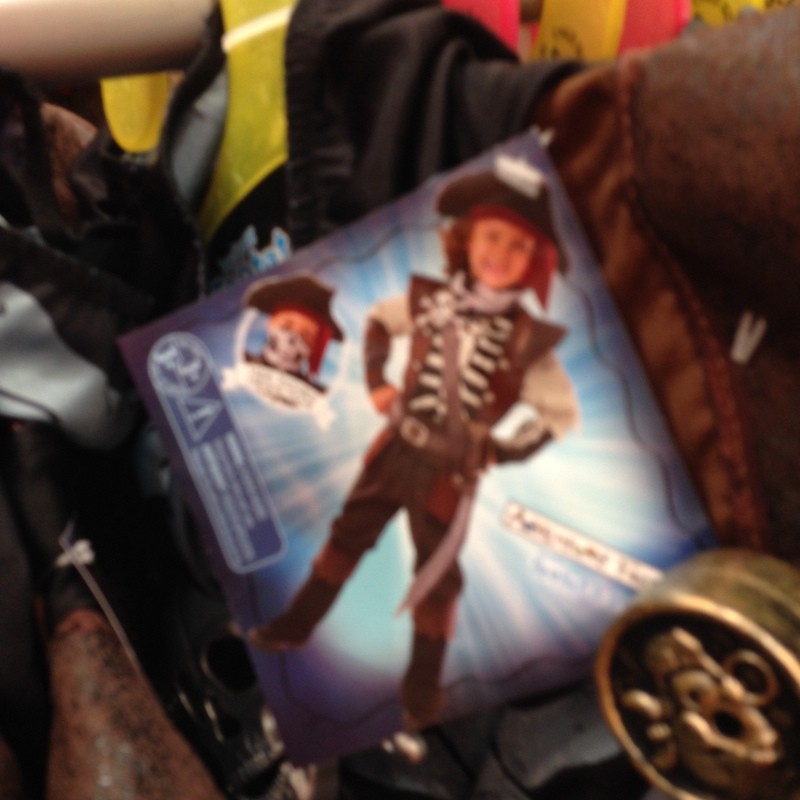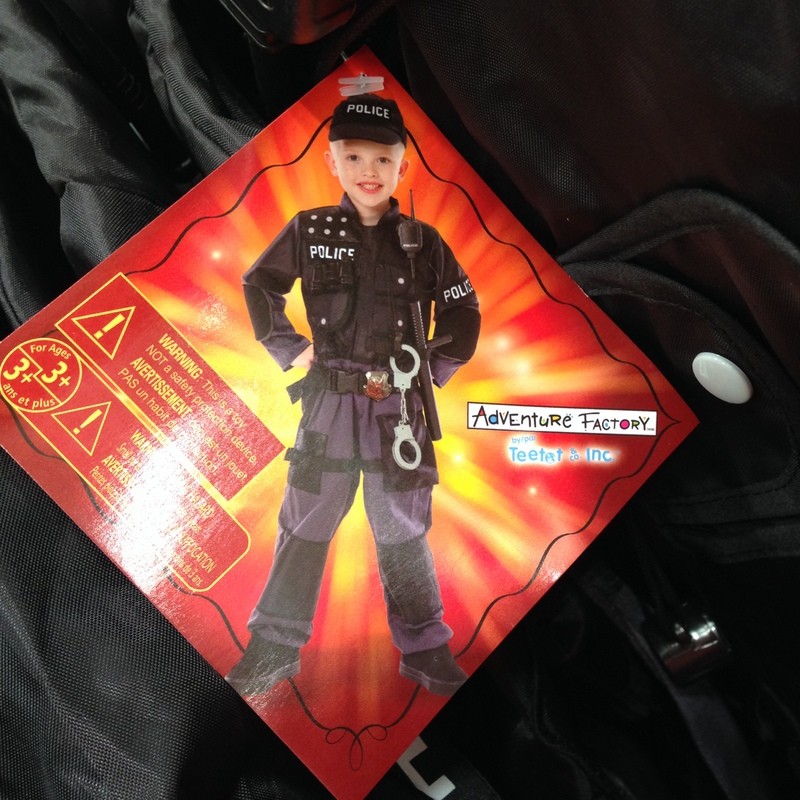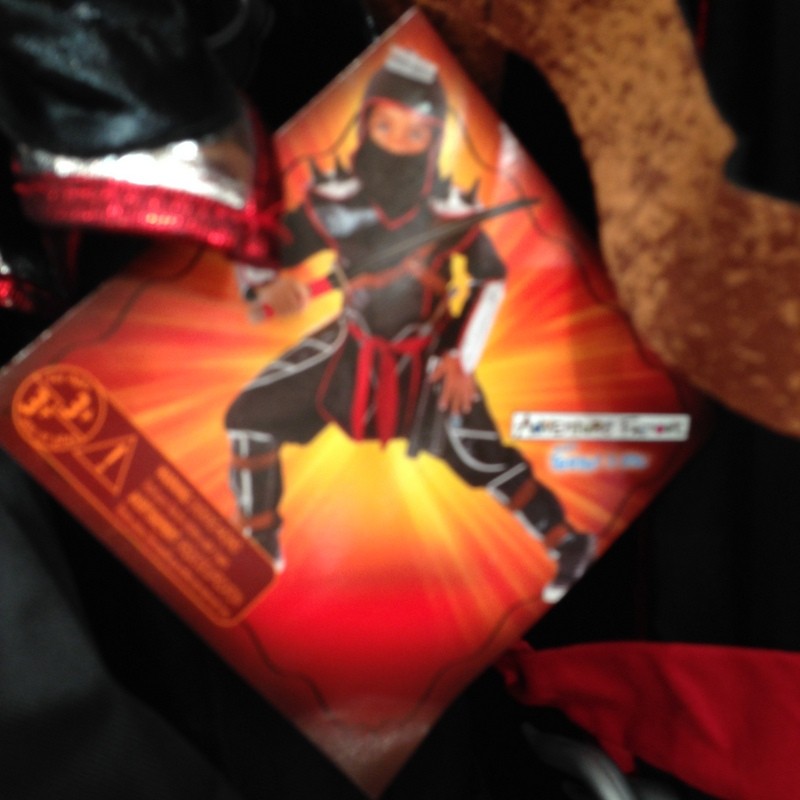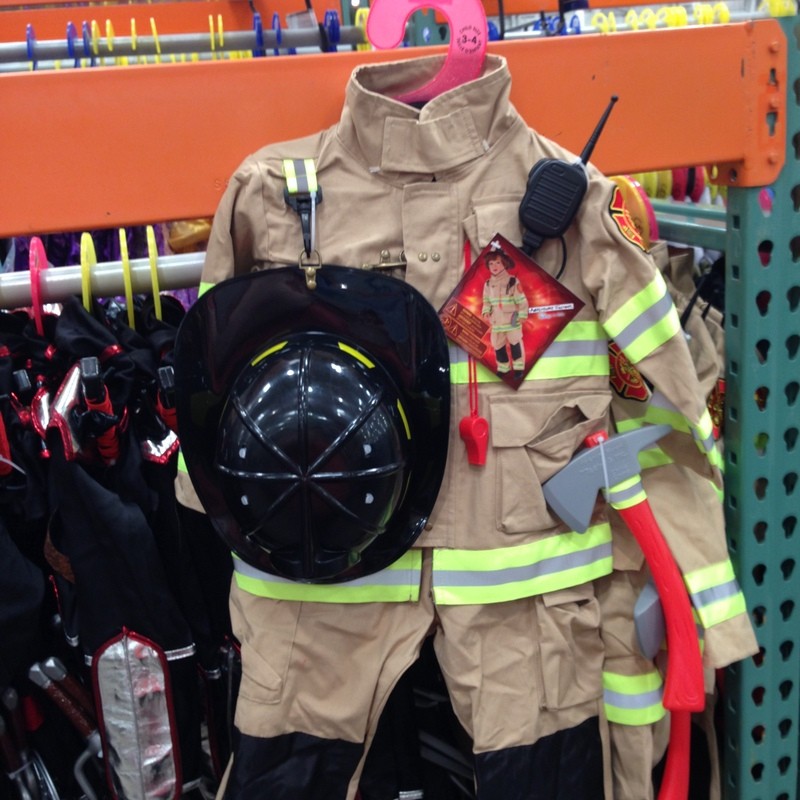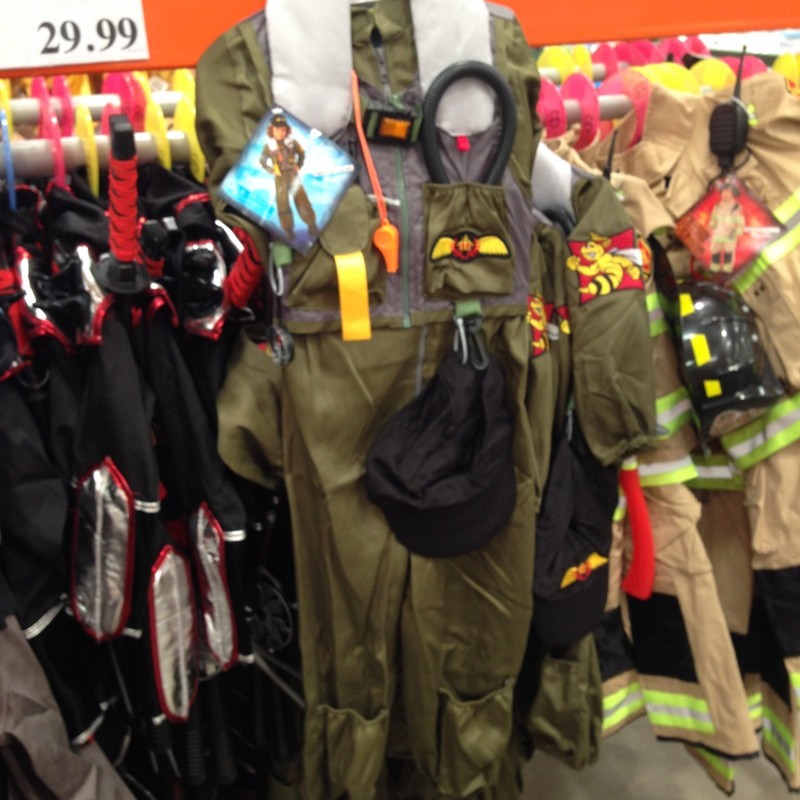 Play-Doh 80 small cans, $14.99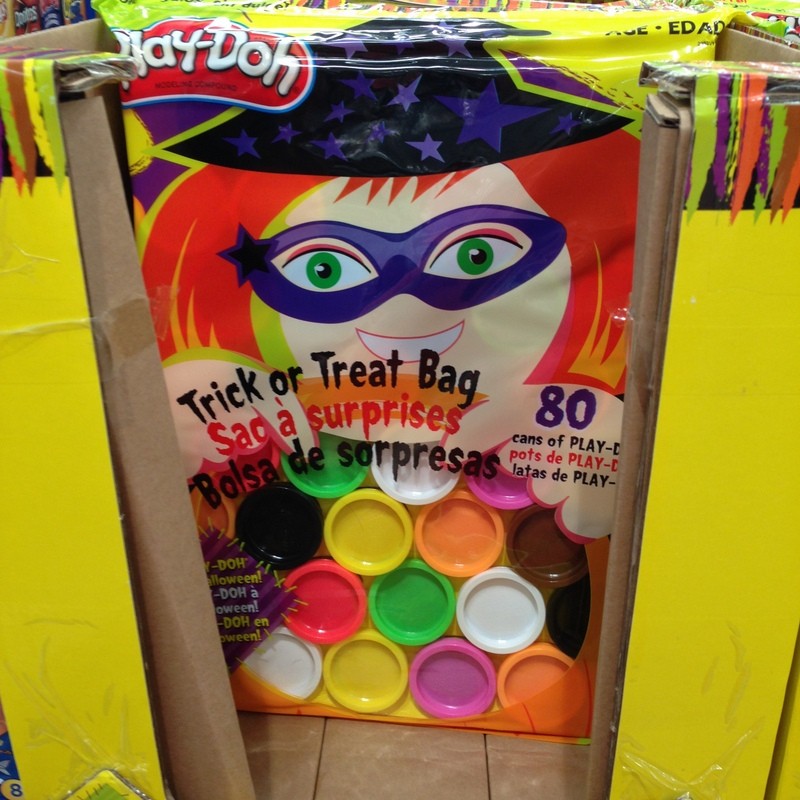 Electronics
SanDisk 32 GB ultra micro SD card, adapter, and USB reader, $16.49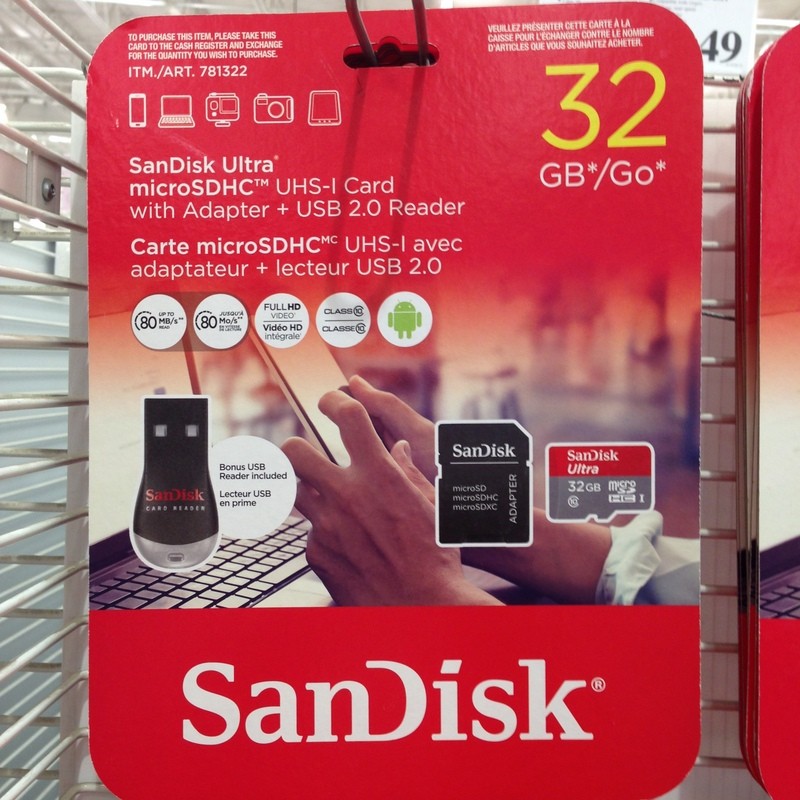 SanDisk 64 GB ultra micro SD card, adapter, and USB reader, $25.99
Western Digital My Passport Ultra 2 TB Hard Drive - $109.99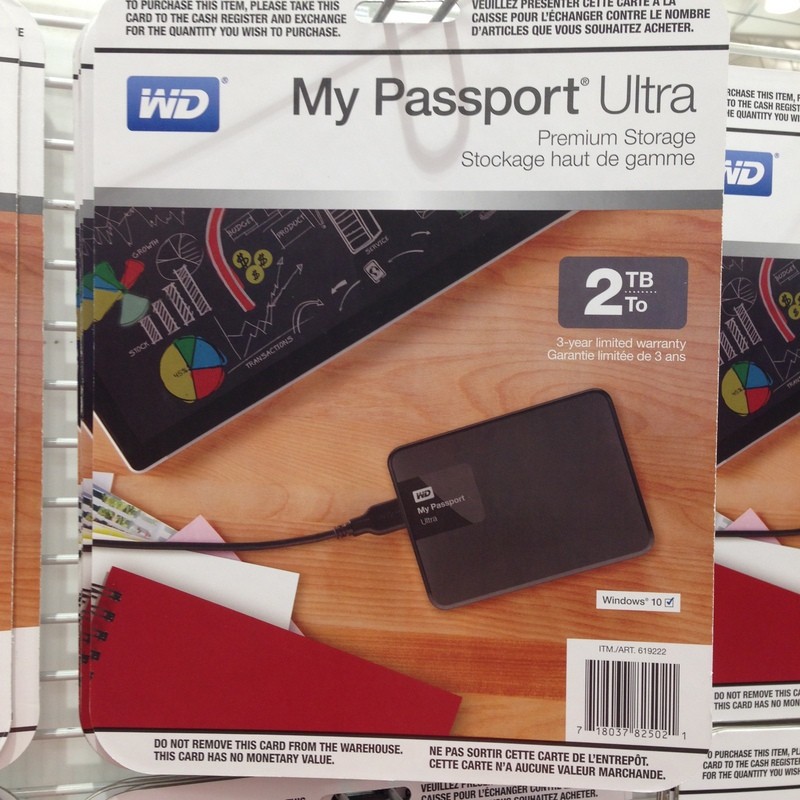 Western Digital My Book 4 TB external hard drive - $159.99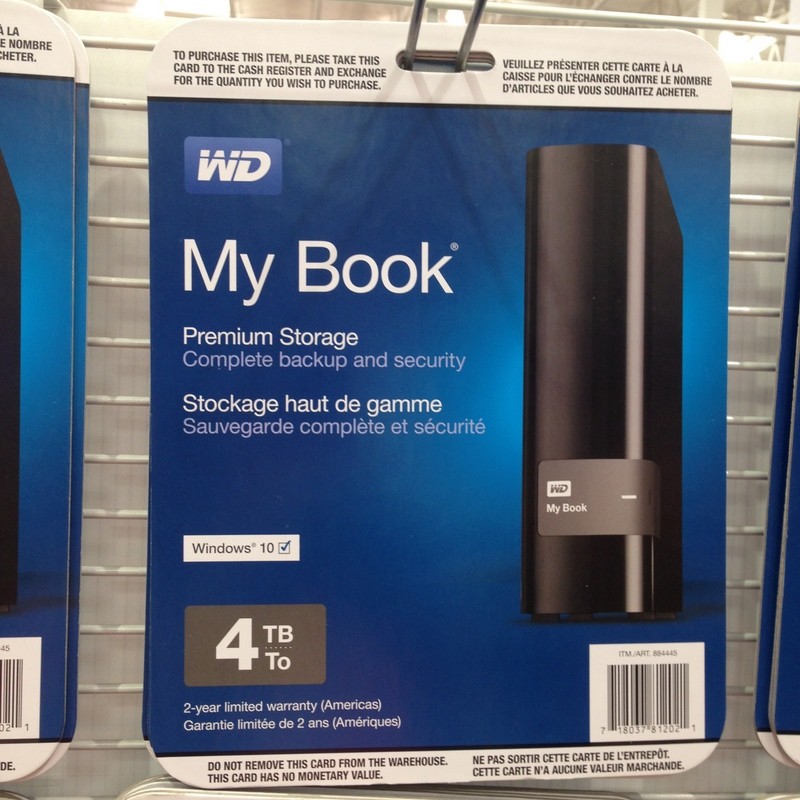 Panasonic DECT 6.0 Phone 3 Hansets KXTG133M - $99.99, reg. $139.99
Panasonic DECT 6.0 Telephone 5 cordless handsets - $129.99, reg. $169.99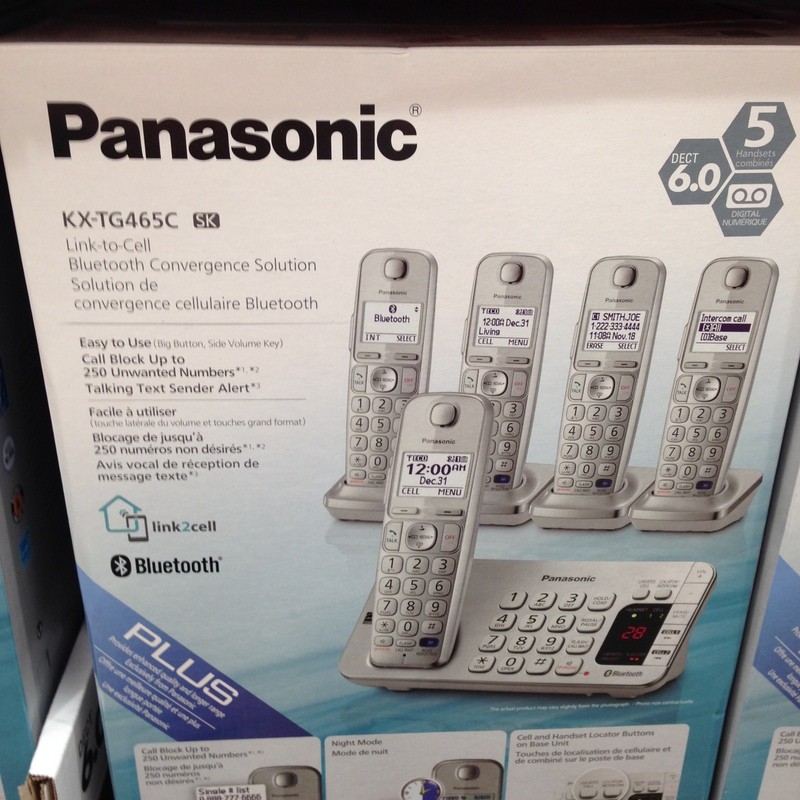 LG 38" Sound Bar with wireless subwoofer - $199.99, reg. $219.99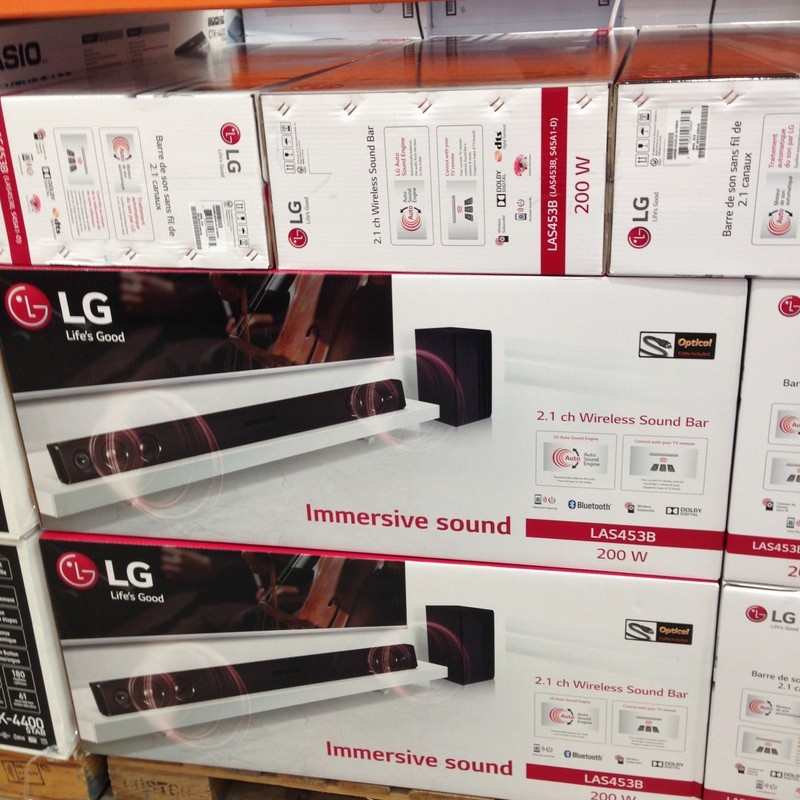 LG 4K Smart LED TV, 65" Class (64.5") 65UF6450 - $1234.99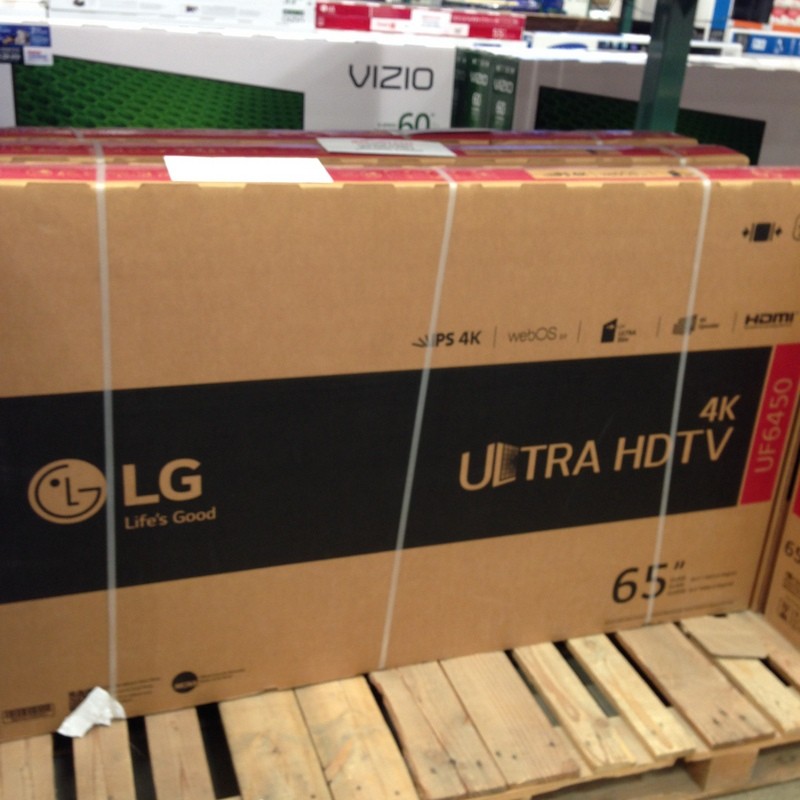 Samsung Smart LED TV 55" Class (54.6") UN55J6200 - $879.99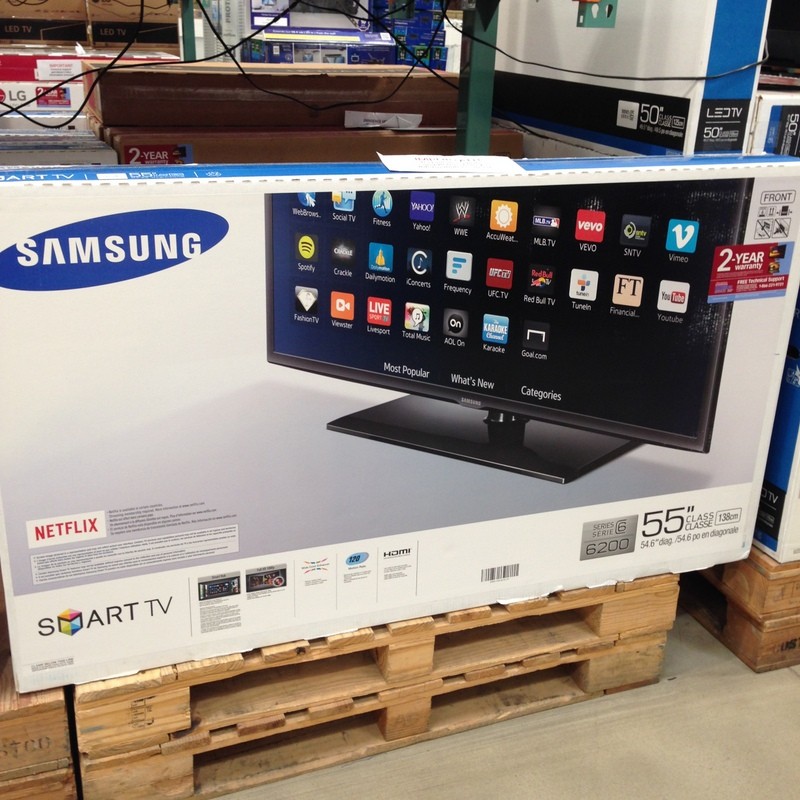 Vizio Smart LED TV 60" Class (60.0) $889.99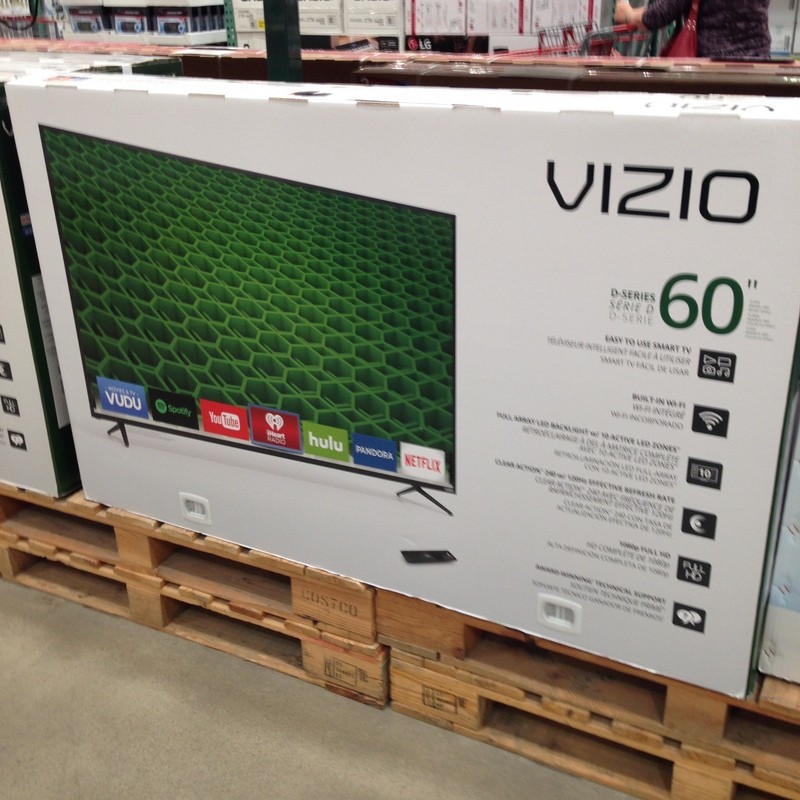 Home
Clever Crates, Folding Crate - $9.99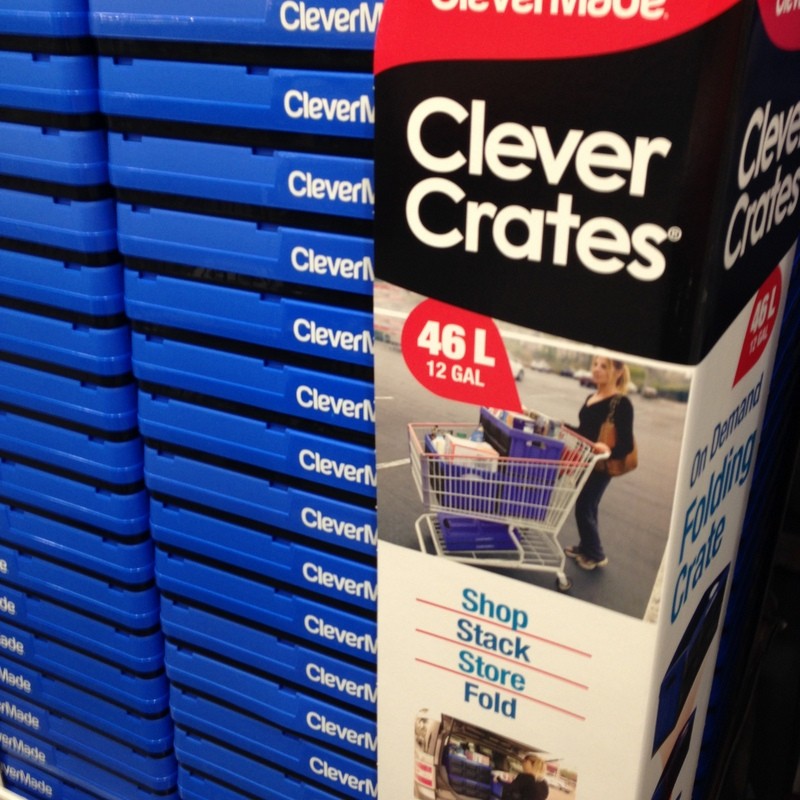 Mikasa bone chine 4 piece cup set - $14.99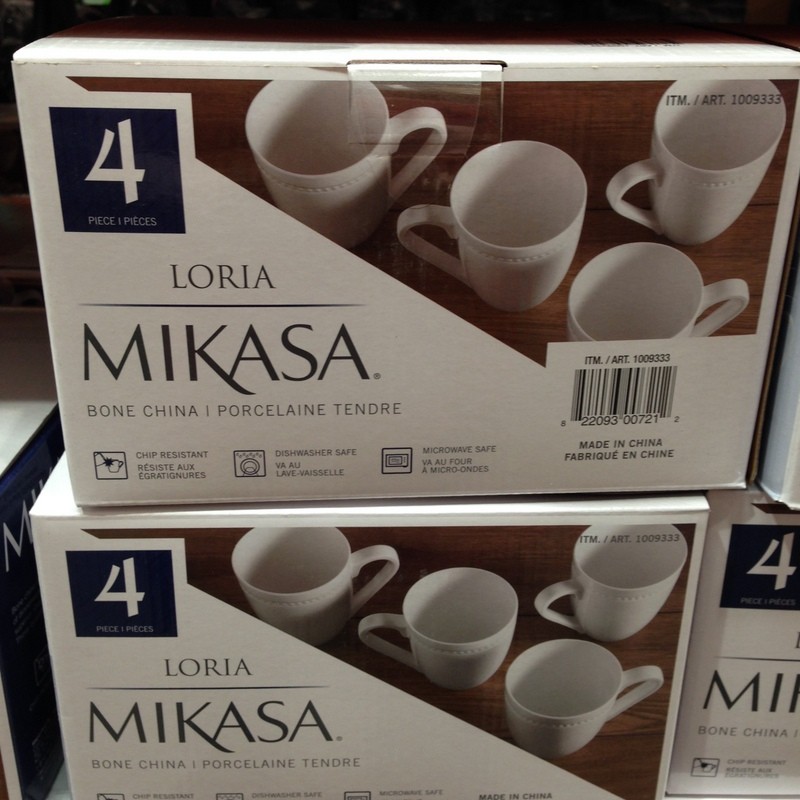 Mikasa bone china 16 piece place setting - $69.99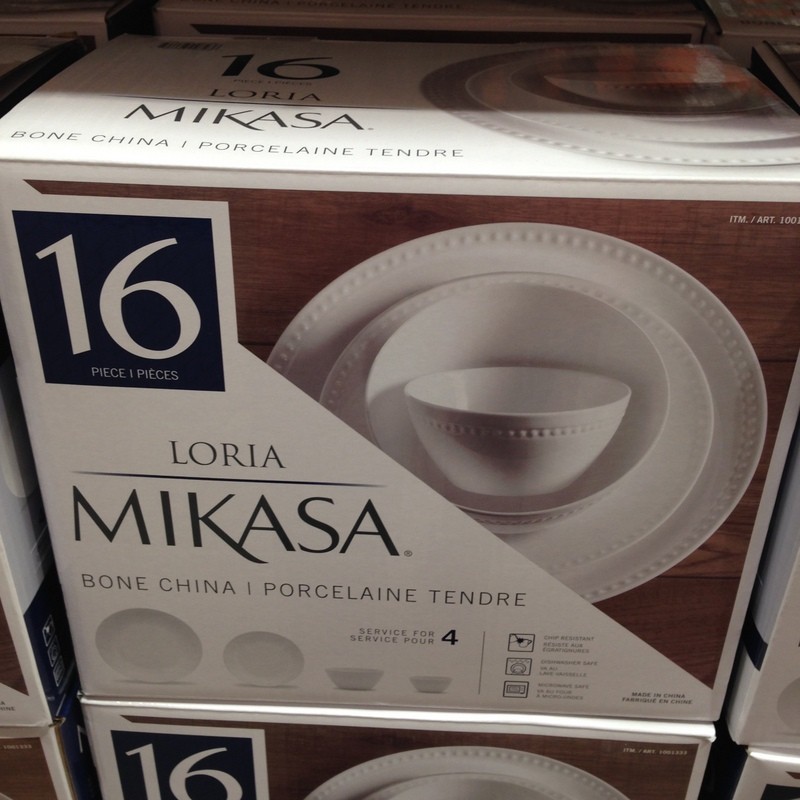 Mikasa Artista bone china 16 piece place setting - $79.99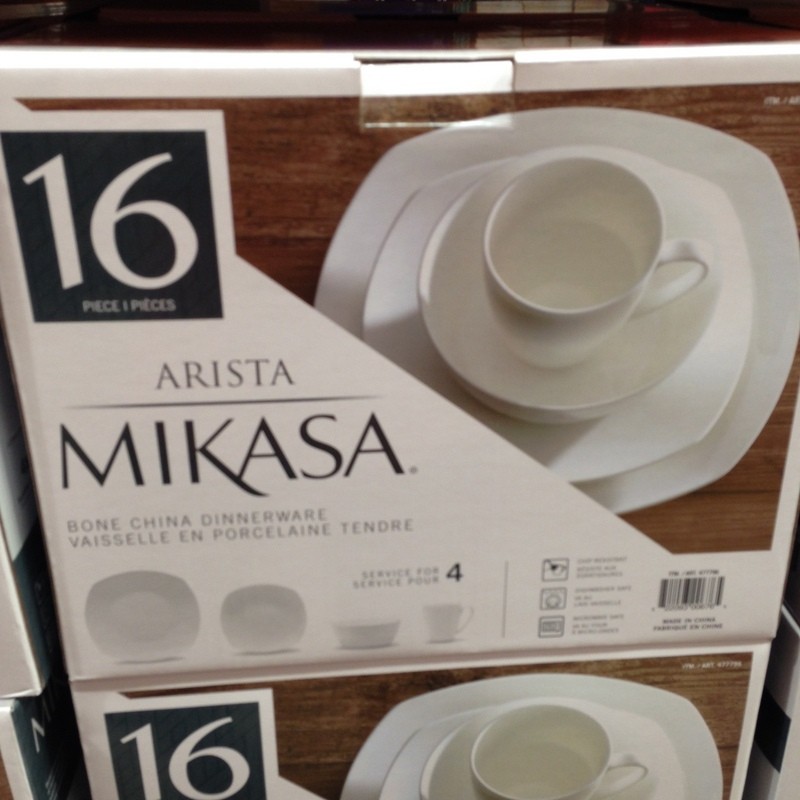 Melody fine porcelain dinnerware 16 piece setting - $44.99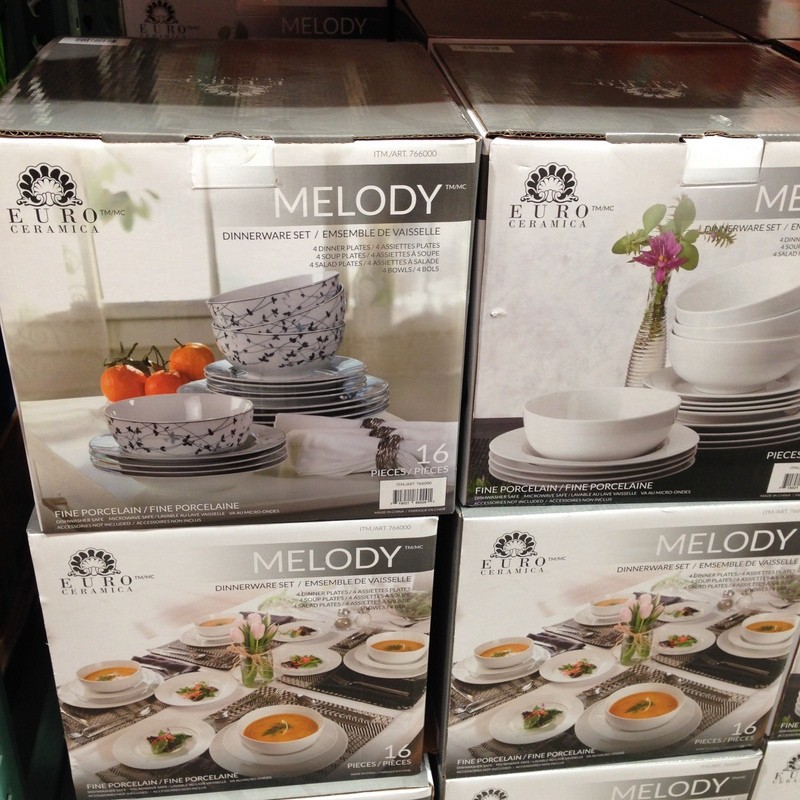 What A Dish! Colour stoneware dish pack of 4 (bigger than a soup bowl, great for salads, main dishes, etc.) - $16.99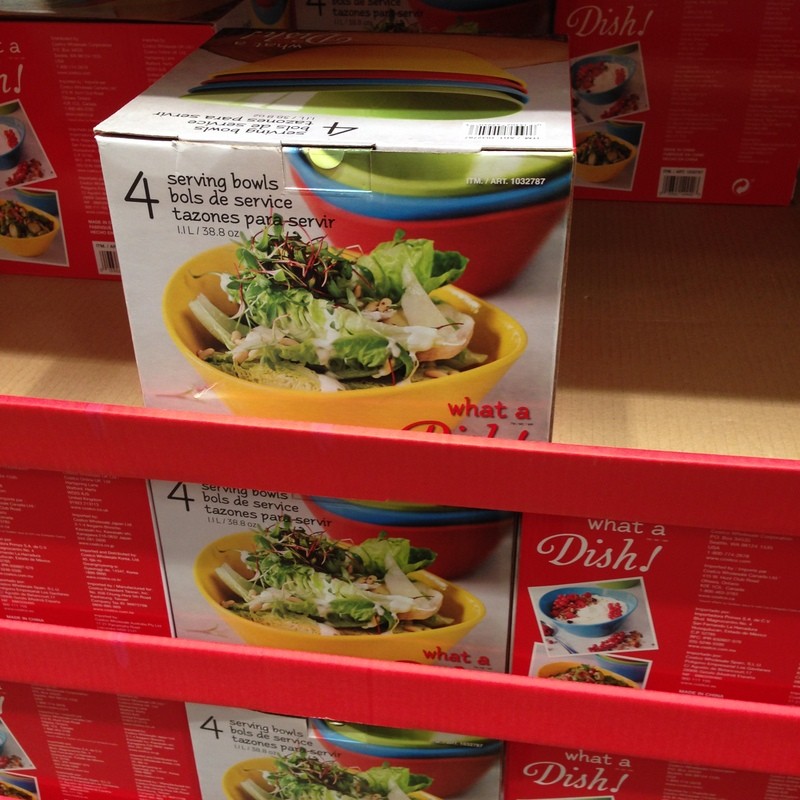 Contigi Kids soup sip bottle & food jar - $21.99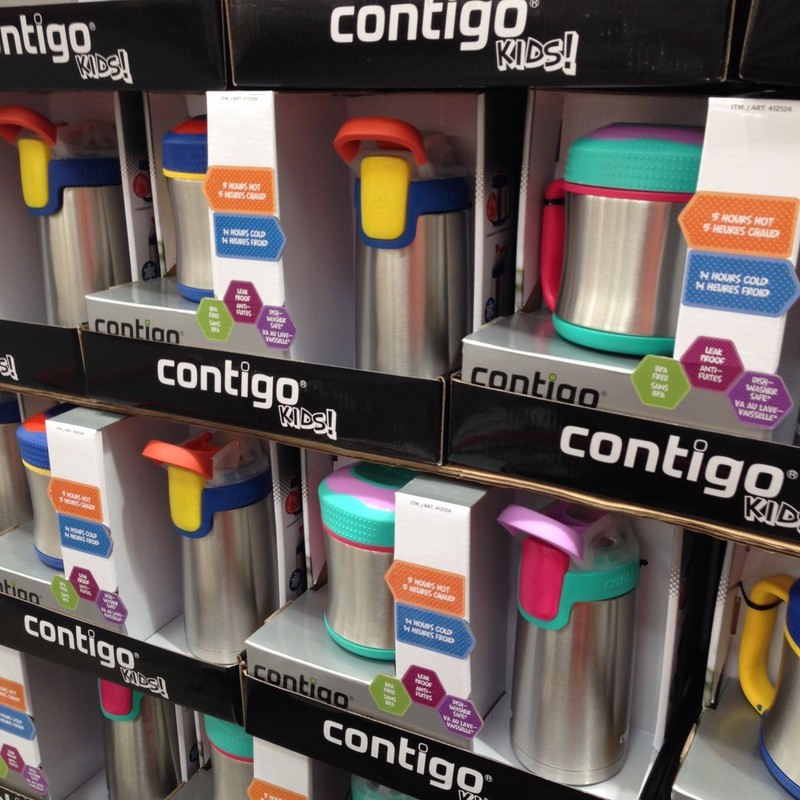 Contigo Kids water bottle, pack of 3 - $22.99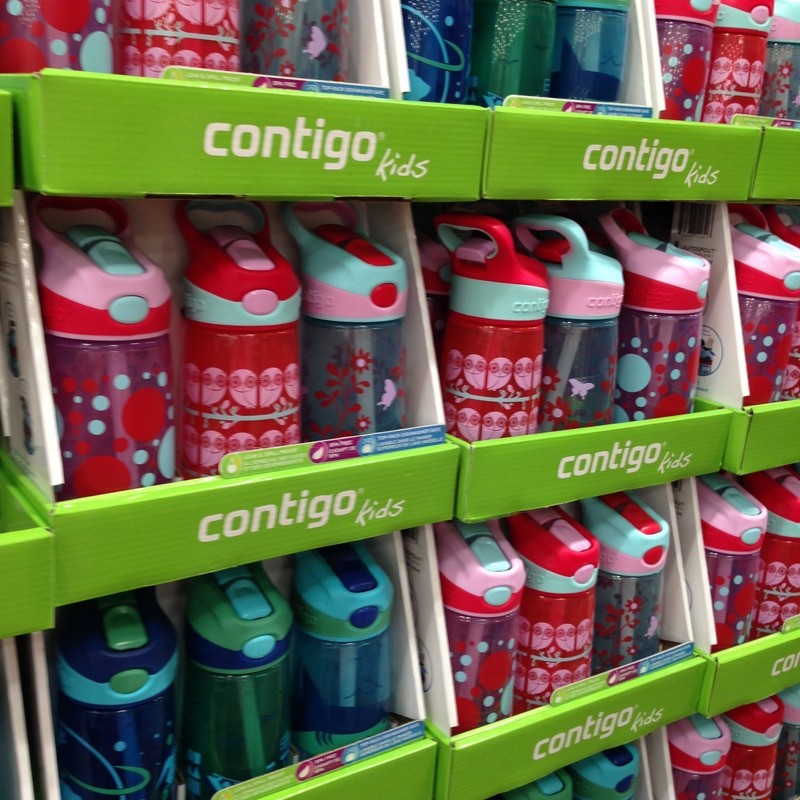 Takeya Freshlok, 6 pieces - $39.99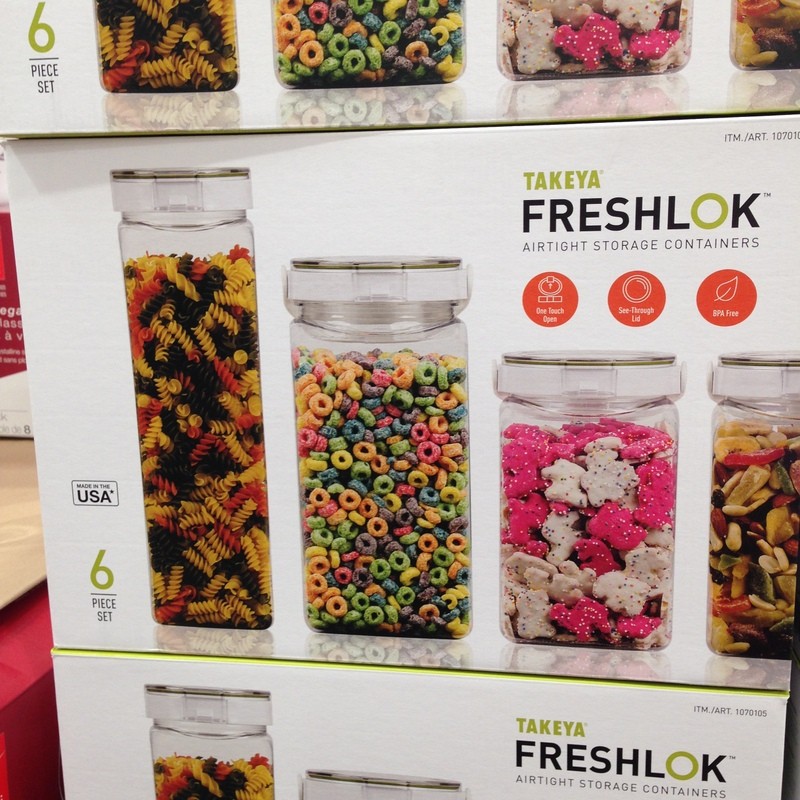 Wine Glasses pack of 8 - $19.99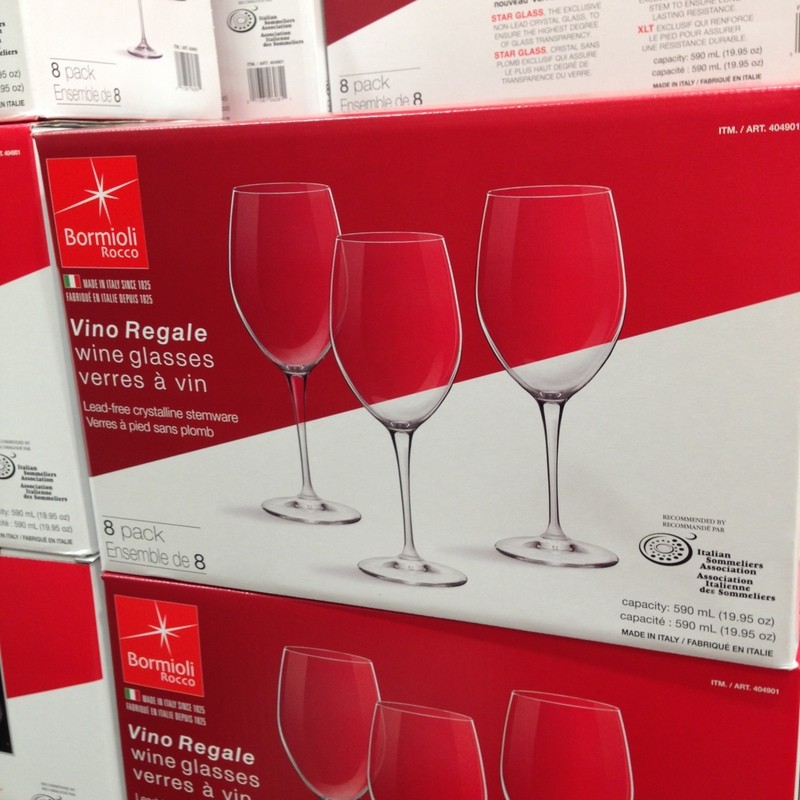 Samsonite Step on Stools 2 Pack, $17.99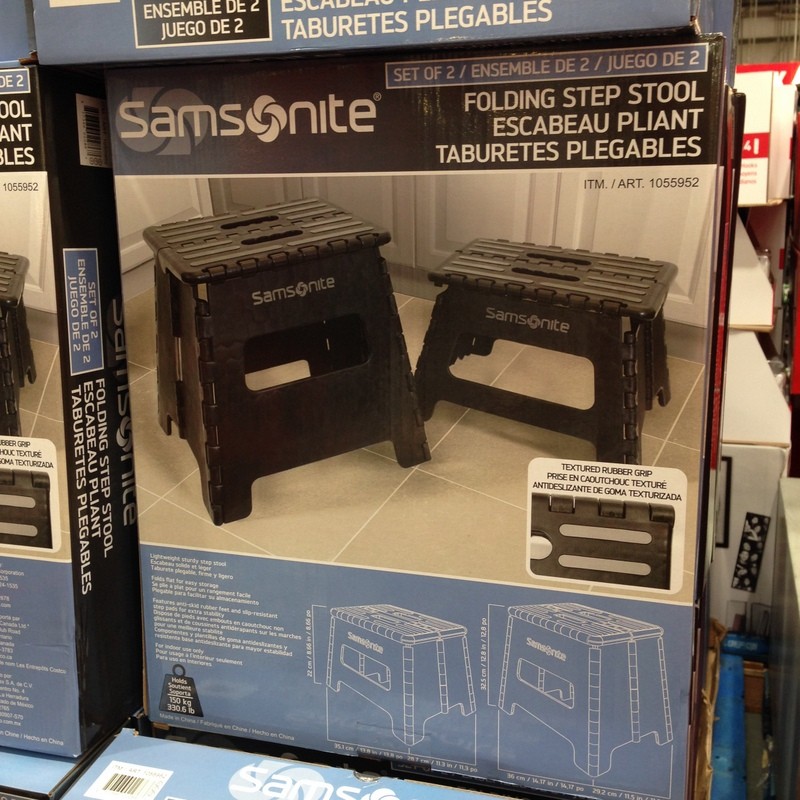 3M Command Hooks pack of 18 - $19.79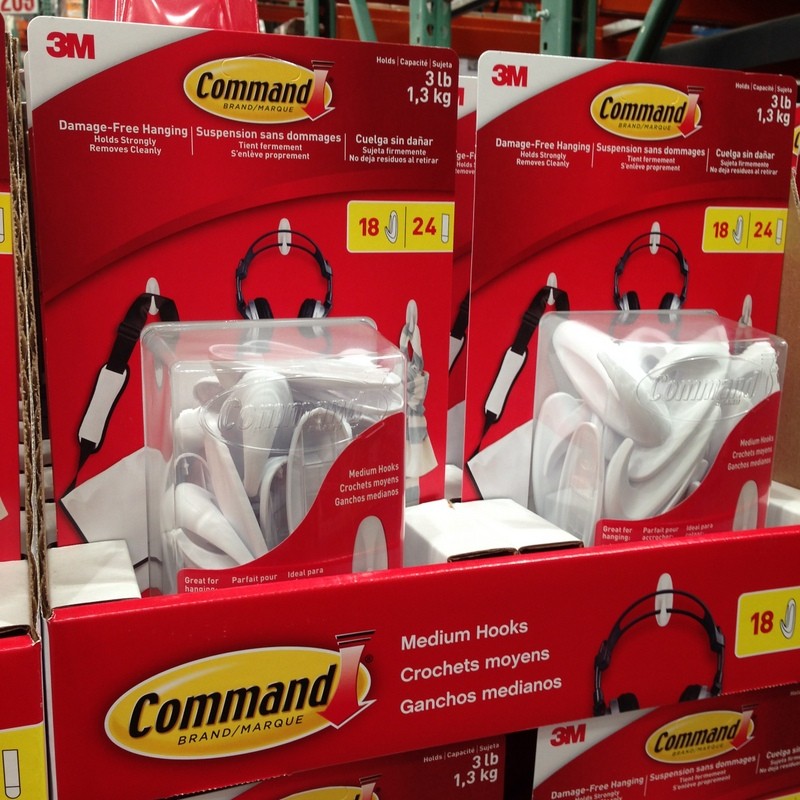 Prime Power Centre, $39.99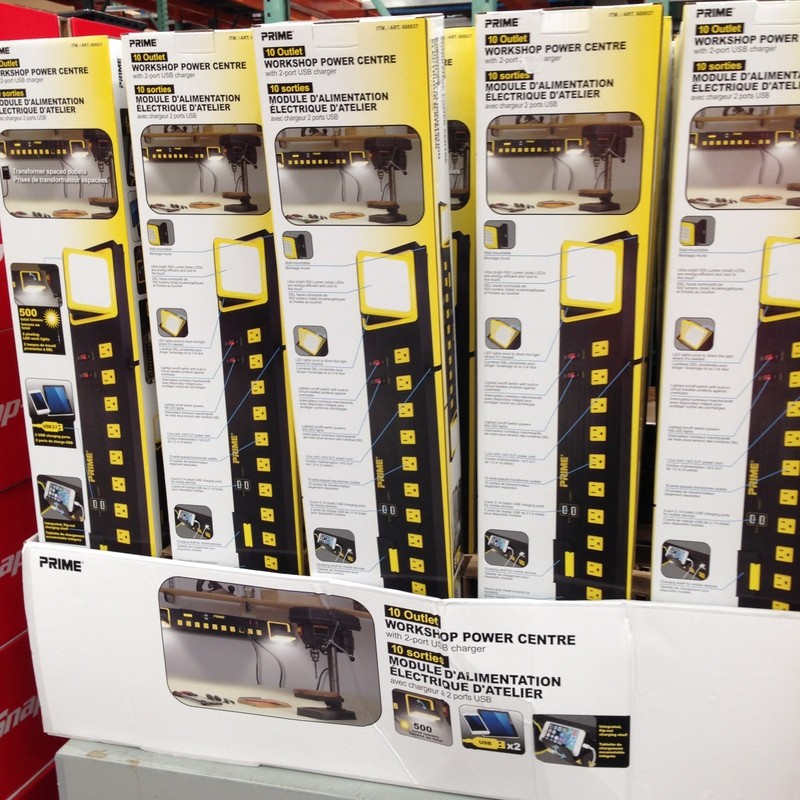 Lifetime Horizontal Storage Shed - $399.99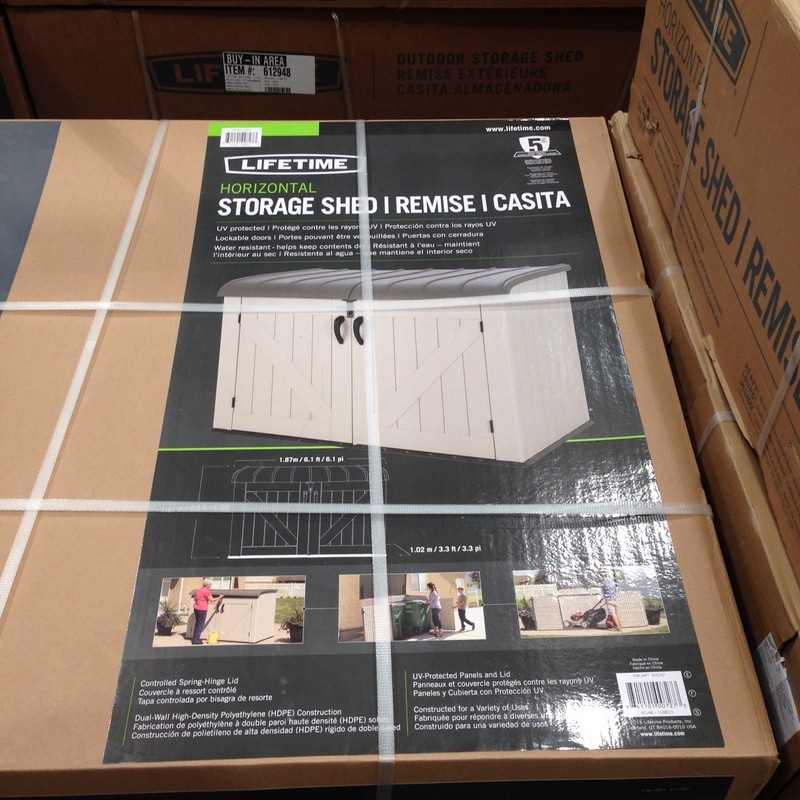 Appliances

Nexgrill 7 burner BBQ grill - $599.99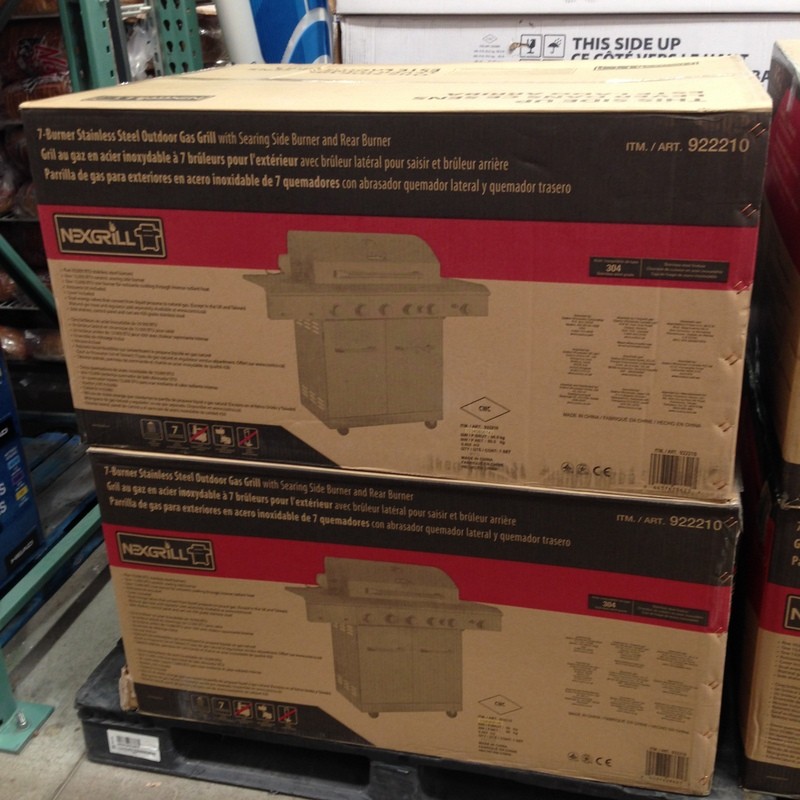 Here is this week's list of Costco Savings - Most of these we have already covered above: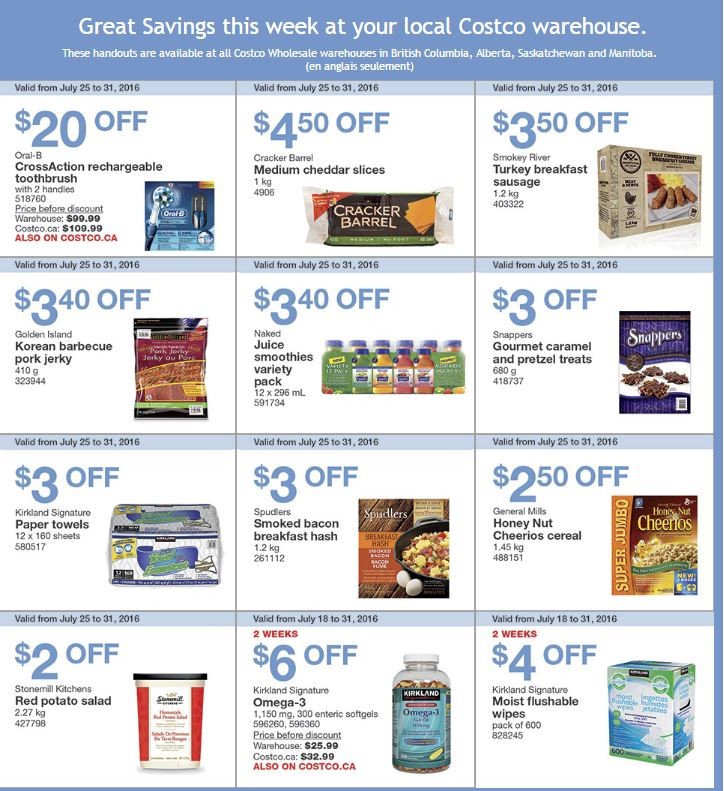 (Deal expiry: July 31, 2016)